Port of Call - Wellington
Known as "The Coolest Little Capital in the World", the city of Wellington is one of New Zealand´s most treasured cities.
There really is no other place in the world quite like Wellington. Boasting a rich arts, cultural and dining scene, stunning natural scenery and a close proximity to some of the country´s most beautiful regions, it is a capital city that has it all.
Gain some perspective of the city and soak up the views atop Mount Victoria, before discovering New Zealand´s enchanting history at the National Museum of NZ - Te Papa, on the stunning waterfront.
Wander the city limits and stumble across beautiful old buildings, fabulous cafes and restaurants and boutique shops galore.
Whether your scene is city, coastal or country, Wellington is a city that offers it all.
What to Explore
Expand
Lord of the Rings Tours
Have you ever watched any of the films from the Lord of the Rings trilogy and wished you could visit the locations that were used in filming?
Well, yearn no longer because some of these places are right on Wellington's doorstep.
Aside from the stunning natural scenery, Wellington has dedicated an entire museum to the trilogy. Weta Cave will allow you to come face-to-face with your favourite characters, browse props and displays and get a look at never-before-seen footage of the films. An absolute must for all LOTR fans!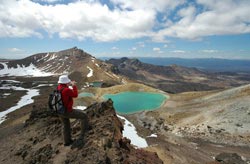 Zealandia Wildlife Sanctuary
Get up close to some of the rarest creatures on the planet when you visit the award-winning eco-attraction, ZEALANDIA.
Located just minutes from downtown Wellington, Zealandia offers the ultimate Karori Sanctuary Experience. Go on a 1,000 year journey back through time and see exhibits of animals that once existed only in New Zealand.
Spot some of New Zealand's rarest birds, including the Little Spotted Kiwi and the Kaka, and native reptiles and amphibians like the Tuatara and Maud Island Frog.
Wellington Cable Car and Botanic Garden
Nestled on 26 pristinely landscaped hectares, the Wellington Botanic Garden boasts hidden pockets of exotic rainforest, glorious floral displays and unique specialist gardens.
One of the best ways to experience it is with a ride on the Wellington Cable Car. Running through the heart of the city to attractions like Victoria University, Carter Observatory, Planetarium and Mt Victoria, it is without a doubt the best way to soak up everything the city has to offer.
Temperatures
Expand
Average Temperatures
January: 17°C
February: 16°C
March: 16°C
April: 13°C
May: 11°C
June: 10°C
July: 8°C
August: 9°C
September: 10°C
October: 11°C
November: 13°C
December: 15°C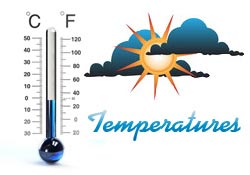 Dining
Expand
Dining Suggestions
Boasting more than 300 restaurants and cafes, Wellington is a thriving destination when it comes to food choices. Tucked away bars, funky cafes and highly acclaimed restaurants can be found around practically any corner, delighting the taste buds of visitors to this capital city.
Some popular hot spots include the Moyses Taverna, Mandylove Restaurant and Maginnity's Restaurant.
Bring to Shore
Expand
What to bring to shore?
Comfortable shoes are a must if you plan on doing a lot of walking around.
If you are staying outdoors, a hat and sunscreen are a must!
Make sure you don't forget your camera either!
Docking
Expand
Docking
Your cruise ship will dock in the Wellington Harbour, which is approximately 3.2km from the city centre of Wellington.
Taxis are available pier-side and throughout the city centre.
Information
Expand
General Information
Currency: New Zealand Dollar (NZ$)
Language: English
Population: 389,700
Time Zone: NZST (UTC+12)