Port of Call - Doini Island
Located on the south side of Milne Bay, Doini Island is one of Papua New Guinea´s most breathtaking destinations. Boasting pristine, untouched beauty, ideal swimming and kayaking opportunities and adventurous island trekking, this world-class natural masterpiece entices cruisers from right across the globe.
Although it is just one of the 600 islands that define Papua New Guinea today, it is one of the most diverse, both culturally and linguistically. More than one thousand different cultures call this island home, with a whopping 841 unique languages floating around.
Its uniqueness and untouched beauty, along with its short 160 km distance from Australian shores, makes it the ideal destination for a stop over on your cruise of the Pacific Islands.
What to Explore
Expand
Water Activities
If there is one thing you simply have to do on Doini Island, it´s taking a dip in the crystal clear waters surrounding the island. Plunge to the soothing, turquoise and unspoilt sea water for a spot of snorkeling, diving or kayaking. Or if you have time, why not do all three?
If you're up for a more laid back activity, fishing is another popular past time on the island that you may wish to try out.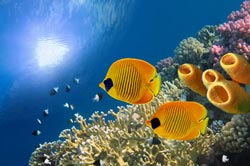 Cultural Events
Doini Island´s cultural diversity makes it a playground for anyone wishing to truly immerse themselves in this way of life. Discover some of the best cultural treasures of Papua New Guinea through cultural shows and colorful festivals, that offer a fascinating insight into how the locals live.
Temperatures
Expand
Average Temperatures
description: Array
January:
February:
March:
April:
May:
June:
July:
August:
September:
October:
November:
December: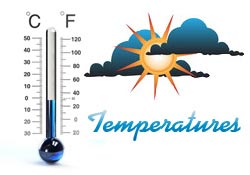 Dining
Expand
Dining Suggestions
The restaurants on Doini Island are always ready to serve tourists roaming around Papua New Guinea.
The Plantation Resort is popular with tourists, particularly those staying on the island, offering a large restaurant that is perfect for sampling some of the local cuisine.
Bring to Shore
Expand
What to bring to shore?
Be sure to bring along travel essentials like your hat, sunscreen, flat-soled shoes and lightweight clothes. These are must-haves if you plan on partaking in island trekking and exploring.
If snorkeling and diving are on your agenda, you can bring along your own gear, hire it onboard or look into finding it on the island.
Docking
Expand
Docking
Travel from Australia to Papua New Guinea islands have been made possible by international airlines and cruise liners.
You can traverse the Sepik River and the enjoy sights and sounds of Doini Island from your cruise ship, which docks just offshore the island.
Information
Expand
General Information
Currency: Papua New Guinean kina (PGK)
Time zone: AEST (UTC+10)
Official languages: English, Tok Pisin and Hiri Motu