Due to the COVID-19 concern, our office will be closed on weekends.
Easily one of the most sophisticated cities in the South Pacific, Suva is the capital and largest city of Fiji and also one of its most attractive.
Located on the south-eastern coast of the island of Viti Levu, it is an incredibly multicultural city boasting many mosques, temples, churches and cultural centres. Its idyllic position on the waterfront gives it a coastal appeal that many of the world´s cities could only dream of.
Explore the untouched rainforests and the hidden villages and discover a culture of people that will make you feel welcome and right at home. It´s all in Suva!
What to Explore
Expand
Forest Park
If you want to get away from it all for the day you simply must embark on an adventure in Forest Park. This practically untouched rainforest displays Suva´s natural side at its best and boasts glorious mountain pools, stunning waterfalls and evergreen scenery. Take a dip in the refreshing, crystal waters and learn all about the native flora and fauna here. This is an ideal trip for those who love adventure, nature and exploring new things.
Ancient Molituva Historic Site
Take a journey back through time into the realms of another world when you explore the ancient Molituva Historic Site. Hidden in a lush green environment, it displays a prehistoric fortified ring ditch, where the ancestors used to seek refuge away from the hostile tribes. You can also sit back and enjoy performances of the traditional meke dance, and witness the everyday activities of the locals including weaving and husking and srapping coconuts.
Temperatures
Expand
Average Temperatures
January: 26°C
February: 26°C
March: 26°C
April: 25°C
May: 24°C
June: 23°C
July: 23°C
August: 23°C
September: 23°C
October: 24°C
November: 24°C
December: 25°C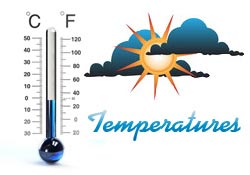 Dining
Expand
Dining Suggestions
You really will be spoilt for choice when it comes to dining in Suva. Those after something traditional can enjoy the delicious Fijian food on offer at Tiko's Floating Restaurant. Tanoa Plaza is a great option for those looking for all-day dining, while Daikoku Restaurant offers fantastic Japanese cuisine.
Other great places to dine in Suva include the Hot Bread Kitchen, The Old Mill Cottage and Singh's Curry House.
Bring to Shore
Expand
What to bring to shore?
Comfortable shoes are a must if you plan on doing a lot of walking around. If you are planning on swimming in Forest Park or in the ocean, make sure you bring your swimmers and snorkelling gear.
If you are staying outdoors, a hat and sunscreen are essential. Ensure you bring your passport, identification and cash/credit cards.
Make sure you don't forget your camera either!
Docking
Expand
Docking
Your cruise ship will dock at the South Kings Wharf, right in the heart of Suva. Taxis are available, but keep in mind they are relatively expensive.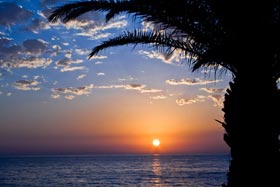 Information
Expand
General Information
Currency: Fijian dollar
Language: English
Population: 88, 271
Time Zone: 1200 GMT (UTC+12)