Although there are 332 to choose from, Denarau Island is perhaps the most popular of the Fiji Islands.
Regarded as the gateway to the incredible Mamanuca and Yasawa volcanic islands, it boasts gorgeous turquoise waters, pure white sand and an incredible array of marine life.
One of the best things about this glorious island is that it´s very close to several of the smaller islands in Fiji. This makes it easy to spend a day exploring them, swimming, sunbaking, snorkeling and catching up on some "me" time.
If you are a keen golfer, this will be the perfect destination for you, with the Denarau Golf and Racquet Club offering a challenging course overlooking the island and the incredible views that surround it.
What to Explore
Expand
Orchid Gardens
Be transported into another world when you visit The Garden of Sleeping Giant. Set amongst the magnificent Sleeping Giant mountain range, this stunning garden is home to one of the world's largest orchid collections, boasting over 2,000 varieties.
Beachcomber Island
Take a catamaran over to Beachcomber Island and you will uncover a stunning tropical escape that will greet you with a fascinating performance of Polynesian dance in true island style. Take a coral viewing boat out on the surrounding reef and discover the colourful world under the sea or capture some memorable photos of the beautiful Mananuca Islands that are located just nearby.
Temperatures
Expand
Average Temperatures
January: 26°C
February: 26°C
March: 26°C
April: 25°C
May: 24°C
June: 23°C
July: 22°C
August: 22°C
September: 22°C
October: 24°C
November: 24°C
December: 25°C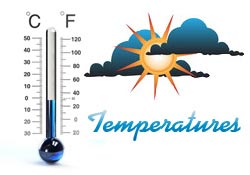 Dining
Expand
Dining Suggestions
When it comes to dining, you really can't go past the retail and commercial centre of the island, Port Denarau. It boasts seven world-class restaurants, including Fiji's first Hard Rock Café, and is the hub of activity on the island.
Many of the cafes and restaurants here offer mouth-watering local cuisine that simply cannot be passed up.
Bring to Shore
Expand
What to bring to shore?
Comfortable, flat-soled shoes and light-weight clothing are a must if you plan on doing a lot of walking around. If you are staying outdoors, a hat, sunscreen, insect repellent and bottled water are essential.Ensure you bring your passport, identification and cash/credit cards.
If you are planning to snorkel you can hire equipment onboard or use your own. Make sure you don´t forget your camera either!
Docking
Expand
Docking
Your cruise ship will anchor just off Denarau Island and tenders will provide a regular service to the island throughout the day. Taxis are available on the island.
Information
Expand
General Information
Currency: Fijian dollar
Language: English
Time Zone: UTC+12