Due to the COVID-19 concern, our office will be closed on weekends.
Port of Call - Ho Chi Minh City (Phy My) - Vietnam
Ho Chi Minh is a city on the move! As the largest city in Vietnam, it is buzzing with commerce and culture and invites each and every visitor along for the ride.
Formerly known as Saigon, Ho Chi Minh City is bursting with a fascinating past and enthralling history, which can be felt immediately in the air. Streets are lined with charming French colonial architecture and wide boulevards, with ancient pagodas, teeming markets and old wooden shops found around every corner.
Considered the best place in Vietnam for entertainment, with amusement parks, water parks and zoos aplenty, Ho Chi Minh City is a place that the whole family can enjoy!
What to Explore
Expand
Notre Dame Cathedral
Standing in a modern corner of the city, the Notre Dame Cathedral is an ancient masterpiece that continues to tell tales of the past. Constructed between 1863 and 1880, the cathedral stands 60 meters tall and visually depicts the French influence that went into making it. Today, it continues to act as the true soul of the city.
Reunification Palace
This is a place that will stay in your mind and heart for many years to come. Reunification Palace is known as the famous historical witness that passed through the wars against the French and American colonists. Once serving as presidential home and workplace, locals now remember it as the palace that marked the end of the war.
Ho Chi Minh Museum
Located on historic Dragon Wharf, this museum is dedicated to the late Vietnamese leader Ho Chi Minh and Vietnam's struggle against foreign powers. It houses a rich collection of 3,000 pictures and 700 artifacts relating to the late president, including some of his personal belongings and journals. It is the perfect place to visit to gain an insight into this city's fascinating past.
Temperatures
Expand
Average Temperatures
January: 26°C
February: 28°C
March: 29°C
April: 30°C
May: 30°C
June: 29°C
July: 28°C
August: 28°C
September: 28°C
October: 28°C
November: 27°C
December: 26°C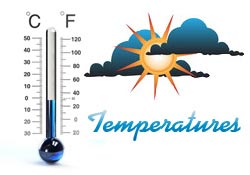 Dining
Expand
Dining Suggestions
There are three things you simply must try while visiting Ho Chi Minh City: Vietmanese Baguette (Banh Mi), Com Tan (broken rice) and fresh spring rolls.
Many of the city's restaurants can be found in District 1 and 3, just near the Ben Thanh Market, which in itself is a fantastic place to find delicious treats.
Bring to Shore
Expand
What to bring to shore?
Comfortable shoes are a must if you plan on doing a lot of walking around.
If you are staying outdoors, a hat and sunscreen are essential. Bottled water is also a necessity.
Ensure you bring your passport, identification and cash/credit cards.
Make sure you don't forget your camera either!
Docking
Expand
Docking
Your cruise ship will be docked at Interflour or anchored near Vung Tau, and passengers are than tendered to shores.
Ho Chi Minh is approximately 56 miles away and taxis are widely available in the city centre.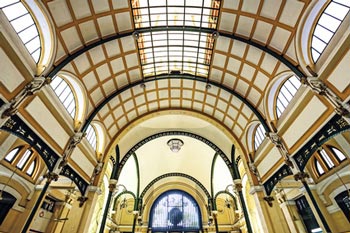 Information
Expand
General Information
Currency: Dong
Language: Vietnamese, Saigonese
Population: 7,396,446
Time Zone: GMT+7