Port of Call - Christchurch
Christchurch is a city you will instantly fall in love with! Modeled on an old English style, Christchurch´s charm and appeal is evident from the moment you arrive in its limits.
Positioned around the beautiful River Avon, historic buildings, stunning streetscapes and friendly locals make this the incredible city it is. It is also the largest on the South Island, making it a hub of activity for tourists and locals alike.
Take a tram ride to experience the city sights, or embrace your romantic side with a gondola ride down the river with your partner. Cathedral Square is a popular hot spot, while the city´s shops always draw the crowds all year round.
Offering a wealth of amazing things to see and do, Christchurch really is a city that has it all!
What to Explore
Expand
City Sights
Christchurch is home to some of New Zealand's most beautiful buildings, and at the centre of this is Cathedral Square. Although damaged in the 2011 earthquake, the landmark Anglican Cathedral remains one of the most beautiful buildings here.
The cultural precinct is also popular with tourists and is home to the Arts Centre, The Canterbury Museum and the Art Gallery.
White Water Rafting
Don't be deceived by your first impressions of the stunning Waimakiriri River; on it awaits the adventure of a lifetime.
Take an exhilarating jet boat ride across the white waters and experience the thrills of skimming across the water's surface at unbelievable speeds.
Banks Peninsular
Set sail on the beautiful waters of Lyttelton Harbour and soak up the incredible beauty of the surrounding extinct volcano.
Highlights will include Diamond Harbour, Quail Island and Parau Bay, while wildlife spotting is also a common occurrence. Keep an eye out for the Hectors Dolphin (the world's smallest dolphin found only in New Zealand) and the tiny blue penguins that frequent this area.
Temperatures
Expand
Average Temperatures
January: 17°C
February: 16°C
March: 15°C
April: 12°C
May: 9°C
June: 6°C
July: 6°C
August: 7°C
September: 9°C
October: 11°C
November: 13°C
December: 15°C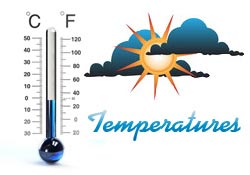 Dining
Expand
Dining Suggestions
A rich concentration of restaurants can be found along Oxford Terrace, which is located just west of Cathedral Square in the city's centre.
Offering a wealth of indoor and outdoor restaurants, there is sure to be something here for everyone.
Bring to Shore
Expand
What to bring to shore?
Comfortable shoes are a must if you plan on doing a lot of walking around.
If you are staying outdoors, a hat and sunscreen are a must!
Make sure you don't forget your camera either!
Docking
Expand
Docking
Your cruise ship will dock at the Port of Lyttelton, 12km from the city centre of Christchurch.
Taxis are readily available pier-side and shuttle buses are available for transportation into the city centre.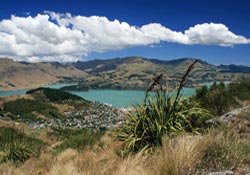 Information
Expand
General Information
Currency: New Zealand Dollar (NZ$)
Language: English
Population: 390,300
Time Zone: NZST (UTC+12)