Located just 15 miles from the hustle and bustle of Papeete, the island of Moorea is a truly magnificent example of Mother Nature. This tropical oasis boasts rugged mountain peaks, gloriously dense rainforests, pristine lagoons and pure white-sanded beaches.
From above, the shape of the island slightly resembles a heart (some say a butterfly), with its two symmetrical bays that open to the north side of the island. This, along with the island´s obvious visually aesthetic appeal and laid back nature are what make it an extremely popular destination for honeymooners.
Offering drama and adventure, thrilling water activities, great shopping and stunning natural exploration opportunities, this is an island that truly does have it all.
What to Explore
Expand
Snorkeling and Scuba Diving
The warm, tropical waters surrounding Moorea are buzzing with marine life, just waiting for you to dive under and explore. Discover local marine life like the moray eels, napoleon wrasse, manta rays, trigger and clown fish. While snorkeling provides a sneak peak at what lies beneath, the real treasures can be found deeper down when you embark on a scuba diving adventure.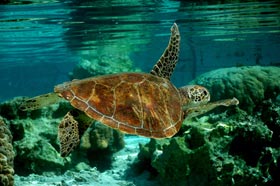 Dolphin and Whale Watching
Soak up everything Moorea has to offer and join a dolphin and whale watching expedition with a renowned marine biologist. Depending on the season you travel, you may catch a glimpse of the spinner dolphins and the slightly larger rough-tooth dolphins.Humpback whales frequent these waters from July through to October, and if you venture a little further out of the reef you may even encounter several other species. Make sure you bring your camera to this one as you won´t want to miss out on capturing these special moments.
Temperatures
Expand
Average Temperatures
January: 27°C
February: 27°C
March: 27°C
April: 27°C
May: 26°C
June: 25°C
July: 25°C
August: 24°C
September: 25°C
October: 25°C
November: 26°C
December: 26°C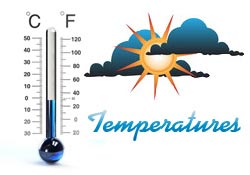 Dining
Expand
Dining Suggestions
The island of Moorea is blessed with a multitude of fabulous dining options.
If you´re after resort and hotel restaurants, you can´t go past Le Matiehani at Moorea Pearl Resort and Spa, Arii Vahine at Sheraton Moorea Lagoon Resort and Spa or Fare Nui at the InterContinental Resort and Spa.
If you´re exploring Cook Bay, check out Le Pecheur, Te Honu Iti and Le Cocotier for French cuisine. On the island´s west side be sure to check out Le Pitcairn and La Plantation, especially for those honeymooners out there.
Bring to Shore
Expand
What to bring to shore?
Comfortable shoes are a must if you plan on doing a lot of walking around. Ensure you bring your swimmers and snorkelling gear so you can explore the reef.
If you are staying outdoors, a hat and sunscreen are essential. Ensure you bring your passport, identification and cash/credit cards. Make sure you don´t forget your camera either!
Docking
Expand
Docking
Your cruise shop will anchor in either Opunohu or Cook´s Bay. You will be tendered ashore to whichever local pier you are closest to. Taxis are available at the pier but it´s the Le Trucks, which are open-air vehicles with bench-type seating, that are the more popular option. Please note that many drivers on Moorea do not speak English.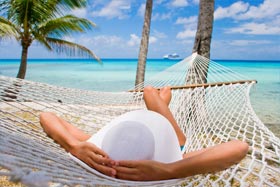 Information
Expand
General Information
Currency: Pacific Franc
Language: French
Population: 14,550
Time Zone: (UTC-10, −9:30, -9)