Situated at the head of the stunning Queen Charlotte Sound, Picton is your gateway to exploring all things New Zealand.
Connecting the North Island to the South Island, the seaside village of Picton is a relaxed community, bursting with a wealth of natural attractions to sink your teeth into.
Spend a day fishing, walking, tramping, kayaking or cycling, all while soaking up the remarkable coastal scenes that surround this town.
A close proximity to the famous Marlborough region also adds to Picton´s appeal, allowing you to explore the incredible wineries, vineyards and coastal escapes this area is known for.
What to Explore
Expand
Queen Charlotte Sounds
As the eastern-most of the main sounds of the Marlborough Sounds, Queen Charlotte is a spectacular feat of Mother Nature.
The area is best explored by tramping along the Queen Charlotte Track, a 71km great walk that is renowned for its stunning views, contrasting landscapes and impressive variety of native bush and wildlife.
The walk itself passes through lush coastal forest, historic bays and along fantastic skyline ridges, exposing hikers to some of New Zealand's most incredible natural areas.
Marlborough Wineries
Boasting over 160 wineries, with over 40 open to the public for tastings and purchases, the Marlborough Region is undoubtedly the South Island's most prominent wine producer.
With seemingly endless hours of sunshine and an incredible array of fresh local produce, the Marlborough region is the place to be to experience the best that New Zealand has to offer.
Dolphin Watch Eco-Tour
The marine-life present in the harbour at Picton will astonish and surprise and there is no better way to experience it then on an eco-tour cruise.
Set sail on the calm and sheltered waters of the Marlborough Sounds and choose to swim with the dolphins or embark on a birdwatching expedition to catch a glimpse of the rare king shags while also spotting other interesting seabirds and playful seals.
Temperatures
Expand
Average Temperatures
January: 17&degC
February: 17&degC
March: 15&degC
April: 12&degC
May: 10&degC
June: 7&degC
July: 6&degC
August: 7&degC
September: 10&degC
October: 12&degC
November: 14&degC
December: 16&degC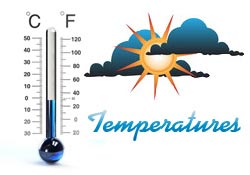 Dining
Expand
Dining Suggestions
The town of Picton may be small, but this is not reflected in its impressive array of cafes and restaurants.
Walk down London Quay and you will come across several great places to eat including Le Cafe, Cafe Cortado and the Sea-Breeze Cafe and Bar.
Bring to Shore
Expand
What to bring to shore?
Comfortable shoes are a must if you plan on doing a lot of walking around.
If you are staying outdoors, a hat and sunscreen are a must!
Bring your swimmers if you are planning on swimming with the dolphins.
Make sure you don't forget your camera either!
Docking
Expand
Docking
Your cruise ship will dock at Waitohi Wharf, just a short walking distance from the centre of town.
Taxis are available outside the pier area and throughout the town.
Information
Expand
General Information
Currency: New Zealand Dollar (NZ$)
Language: English
Population: 2,928
Time Zone: NZST (UTC+12)