Since its inception in 1989, Celebrity has held true to its original commitment of taking the very best aspects of classic, elegant cruising and updating them to reflect current lifestyles. In 1997, we merged with Royal Caribbean International to form Royal Caribbean Cruises Ltd.

What sets Celebrity apart from other vacation choices today is the cruise line's passionate dedication to providing guests with a cruise experience that exceeds expectations. This has become the definition of Celebrity Cruises, and has set the worldwide standard for today's expression of what first made cruising famous -- high quality, superior design, spacious accommodations, grand style, attentive service and exceptional cuisine.
Accommodation
Expand
Accommodation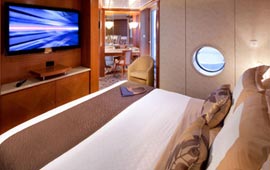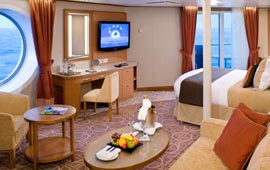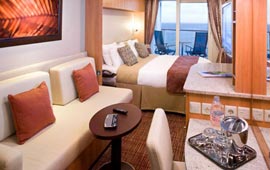 Cabin Inclusions:
Twice daily service
Flat screen television system
24 hour complimentary room service
Private mini-bar
Private safe
Suites Include:
Full in suite breakfast, lunch and dinner service
European trained butler service
Provate veranda with whirlpool and lounge seating
Seperate living and dining rooms
Cabin Layout Samples:
Layouts for illustrative purposes only. Your actual cabin may differ slightly from this illustration. We provide you with more detail about your cabin during the booking process. Please see our descriptions/photos on your selected cruise.
Facilities
Expand
Facilities
A Celebrity cruise is an exercise in well-being. Clear your mind during a sunset yoga class or focus on your body during a vigorous workout with one of our certified personal trainers. Be good to your whole self in our state-of-the-art fitness facility with soaring floor-to-ceiling windows.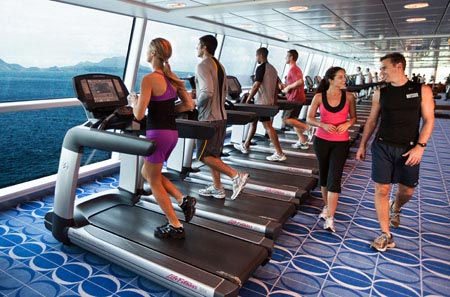 Dining
Expand
Dining
Dining with Celebrity Cruises is an experience beyond the obvious, a globally influenced blend of classic and contemporary menus created by a James Beard featured chef. It's always a perfect marriage of flavors and the artful presentation of cuisine.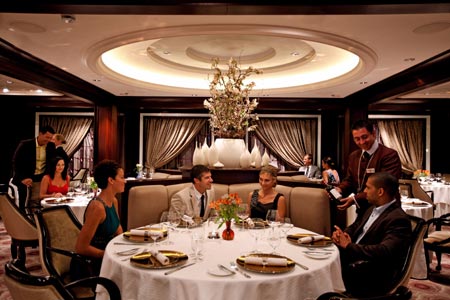 Entertainment
Expand
Entertainment
When we said you would be entertained from sunup to sundown, we weren't kidding. We'll entertain you in the main theater with high energy, custom productions such as "Pulse", "Remix" and "Edge" along with classic tribute shows rivaling Broadway, West End and Vegas productions. You'll also experience innovative and award-winning European-style circus shows co-produced with international producer Poet Theatricals and unique British-style "Panto" shows created by UK production company, Qdos Entertainment.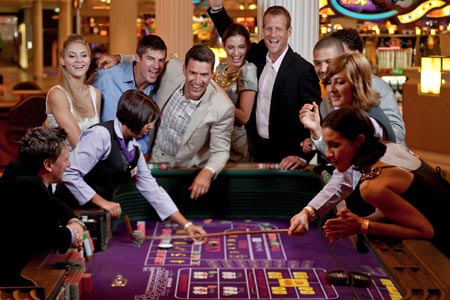 Kids
Expand
Kids
Our award-winning cruise experience is designed for kids, too. There's so much for children and teens to do onboard a Celebrity Cruise. All programs are geared to specific age groups and supervised by experienced youth staff members. Celebrity kids are happy, engaged, and entertained. You'll get all the details once you've boarded, but here's a peek at what's available.