Singapore´s multicultural diversity offers something for everyone! As the commercial centre of Southeast Asia, Singapore is a metropolis of skyscrapers, ancient temples, Chinese shop houses with red-tiled roofs and Arab bazaars. Add to this plenty of great eat places, good shopping and a vibrant nightlife scene and you have a world-class cosmopolitan city.
Food is the national obsession here and guaranteed to be a massive part of your adventure. Singaporean cuisine offers some of the most unique and tasty dishes in the world and simply cannot be passed up while visiting.
Situated on the Malay Peninsula, Singapore is one of the world´s most popular holiday destinations and attracts more than 10 million tourists every year. Hot and sunny, with monsoon periods, it encompasses everything the south-east of Asia is all about, plus much, much more.
What to Explore
Expand
Botanic Gardens
Escape the rat race of the city and opt for something a little mellow by paying a visit to the Singapore Botanic Gardens. Nestled on 74-hectares, these gardens encompass the stunning National Orchid Garden, the Tan Hoon Siang Misthouse, the Lady Yuen-Peng McNeice Bromedliad House and the Coolhouse, where you can experience everything that is wonderful about tropical rainforests.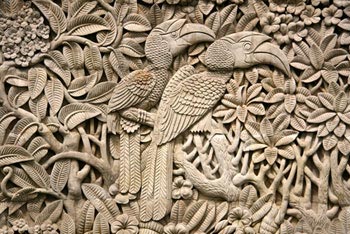 Orchard Road
If the one thing on your mind when you arrive in Singapore is shopping, the best place to go is without a doubt Orchard Road. This swanky boulevard is dominated by distinctive and iconic shopping malls, restaurants and hotels and is a shopping lover's paradise. Name a product, whether it be fashion, electronics, lifestyle, jewellery or beauty, and you're sure to find it here!
Jurong Bird Park
Regarded as Asia's largest bird park, Jurong is a wildlife reserve that offers something for the whole family. A 30 metre waterfall acts as a pleasant backdrop to the amazing array of birdlife here, while the River Safari and Night Safari offer great experiences that will make your time here memorable forever.
Temperatures
Expand
Average Temperatures
January: 26°C
February: 27°C
March: 28°C
April: 28°C
May: 28°C
June: 28°C
July: 28°C
August: 28°C
September: 27°C
October: 26°C
November: 26°C
December: 26°C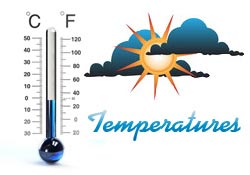 Dining
Expand
Dining Suggestions
Singapore is a country that is food obsessed so as the saying goes "When in Rome…"! Singapore's rich multiculturalism means a wide arrange of authentic cuisines are on offer.
Dishes are reasonably priced and choices are plentiful, with absolute must-try's including Laksa (noodles cooked in spicy coconut broth), Char Kway Teow (fried broad rice noodles in sweet black sauce), Hainanese chicken rice, satay, chilli crab and Roti Prata (puffy Indian pancake-like bread).
Bring to Shore
Expand
What to bring to shore?
Comfortable shoes are a must if you plan on doing a lot of walking around.
If you are staying outdoors, a hat and sunscreen are essential.
Ensure you bring your passport, identification, bottled water and cash/credit cards.
Make sure you don't forget your camera either!
Docking
Expand
Docking
Your cruise ship will dock at the Singapore Cruise Center. Singapore is very accessible from the Harbour Front terminal by train, bus or taxi.
Buses and trains typically cost no more than SG$3.5 per journey, with the journey to the city centre taking less than 10 minutes.
Taxis are also readily available to take you anywhere in the city.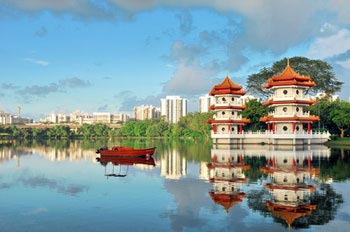 Information
Expand
General Information
Currency: Singapore Dollar
Language: Chinese, Malay, Tamil and English
Population: 4.4 million
Time Zone: GMT+8