Due to the COVID-19 concern, our office will be closed on weekends.
Port of Call - Kiriwina/Kaileuna
Kiriwina is a mystical island, brimming with a spell-binding history and untouched natural treasures. Nestled on the lapping waters of Milne Bay, 275 miles east of Port Moresby, Kiriwina Island is a fantastic place that boasts a wealth of historical landmarks and vast tropical rainforests.
Kiriwina is part of the Trobiand Islands, which are known for their biologically diverse coral reefs and vast variety of marine creatures.
Home to more than 12,000 indigenous inabitants, age old traditions are still practiced here on a daily basis, making this a culture and history lover´s paradise.
What to Explore
Expand
Snorkeling and Diving
A diverse aquatic kingdom awaits you beneath the surface of the calm waters surrounding Kiriwina. Activities like snorkeling and diving are extremely popular here and allow you to get up close to the creatures of the deep. Explore the awe-inspiring coral reefs in the crystal clear waters that only islands like Kiriwina can offer.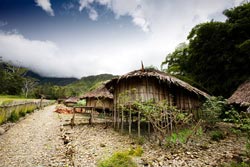 Village Tour
An once-in-a-lifetime experience awaits when you embark on an island trekking adventure of Kiriwina. Take some time to explore the local airport, which was where the US Air Force once established their two bases during the height of WWII.
In the very heart of Kiriwina you will find Central Station and the small village of Losuia. Wander by the wharf, trade stores, health centers and police station and soak up the island way of life.
Temperatures
Expand
Average Temperatures
description: Array
January:
February:
March:
April:
May:
June:
July:
August:
September:
October:
November:
December: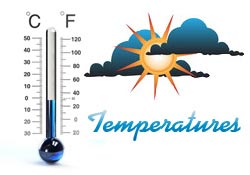 Dining
Expand
Dining Suggestions
Visitors to Kiriwana should be cautious of the currently social and cultural practices that are in place when it comes to eating. Tradition dictates that food should not been eaten in view for all to see and this should be kept in mind while visiting.
Bring to Shore
Expand
What to bring to shore?
Travel essentials, including hat, sunscreen, flat-soled shoes and lightweight clothes are must-haves when you come to shore.
You can also bring along your own snorkeling gear, or hire it on board.
Ensure you bring some of the local currency if you wish to purchase anything in the village.
Docking
Expand
Docking
Your cruise ship will anchor just off Kiriwana Island. Once onshore, tours are available, with many activities within walking distance.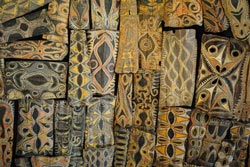 Information
Expand
General Information
Currency and Currency Code: Kina - PGK
Languages spoken: English, Hiri Motu
Time Zone: UTC+10
Local electricity: 240V - 50Hz
Mobile phone / cellular frequencies: 900 Mhz
Distance from Capital: 275 miles (or 442 kilometres) East
Closest Airports: Losuia Airport