Due to the COVID-19 concern, our office will be closed on weekends.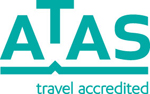 ATAS
Deck Chair Cruising is a member of ATAS (AFTA Travel Accreditation Scheme) which is administered by AFTA - Australian Federation of Travel Agents. ATAS is an industry accreditation scheme that sets the benchmark for quality in the Travel Industry.
ATAS travel agents have met strict standards and criteria in order to become nationally accredited. Their accreditation means they are the best in the industry, credible, well trained and professional businesses. This means you can book your travel with Deck Chair Cruising knowing you're in the safe hands of a trusted and reputable travel agent. (Deck Chair Cruising is a division of Discovery Rentals Pty Ltd)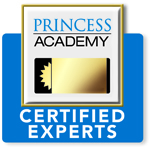 Princess Commodore Status
Deck Chair Cruising has encouraged its staff to excel to the highest standards of Princess Cruises product knowledge. This represents many hours of dedicated education; taking courses that range from Fleet Overview, Technology and Onboard Experience to Domestic and International Destinations. Commodore agency locations have successfully progressed through four achievement levels to reach the Commodore status and then maintain this level through continued education. A Commodore certified Travel Agent is highly qualified to assist you with your cruise plans to exciting destinations all over the world!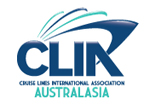 CLIA
Cruise Lines International Association (CLIA) is the world's largest cruise association and is dedicated to the promotion and growth of the cruise industry. Deck Chair Cruising is a member of the Cruise Lines International Association (Australasia) and has the right to display the CLIA logo, we are proudly a member of an association that is dedicated to training and service excellence when it comes to cruising.