Booking a Princess Cruise with Deck Chair Cruising is simple and convenient, using our search tools above you can easily find Princess Cruises departing in 2019 from all over the world.
Princess Cruises are one of the most premier cruise lines, visiting more worldwide destinations than any other major cruise line. Boasting a modern fleet of cruise ships, Princess Cruises offer affordable luxury, high quality accommodation and a wide range of dining and entertainment options.
When using our advanced search tool, Princess Cruises departing Australia will always show first in our search results unless you are searching specifically for other ports. If you are looking for inspiration or a new holiday destination give Princess Cruises to New Zealand a try and bask in the ancient wonder of the Fiords.
Easily the most recognisable cruise line in the world, Princess Cruises were brought into the spotlight when one of its ships, the Pacific Princess, was cast in the television show, "The Love Boat". It was this show that started the cruising phenomenon and made the concept of a cruising holiday so appealing.
Princess Cruises´ signature focus on "Personal Choice Cruising" makes them stand out apart from the rest, with each cruise ship offering unique facilities, itineraries and experiences.
Offering an informal, relaxed on-board atmosphere, Princess Cruises are one of the best ways to travel the high seas, visiting the world´s most fascinating destinations while simply relaxing and soaking up the cruising lifestyle.
Please explore the information below to find out more about Princess Cruises in Australia and around the world. If you have any further questions please do not hesitate to contact our Australian based reservations team on 1800 839 499.
Accommodation
Expand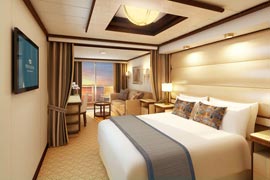 Accommodation
Princess Cruise ships offer cruising luxury at an affordable price, with a variety of staterooms, indoor and balcony cabins to choose from.
Princess Cruises boast more balcony cabins than any other cruise line, at affordable prices suitable for a range of budgets.
Cabin Layout Samples:
Interior Layout


(Options:Twin or Quad)

Ocean View Layout


(Options:2, 3 or 4 Pax)

Balcony Layout


(Options: 2 or 3 Pax)

Mini Suite with Balcony Layout


(Options:Twin or Quad)

Suite with Balcony Layout


(Options: 2 or 3 Pax)

Family Suite with Balcony Layout


(Options: 2 or 3 Pax)




Diamond Princess

Grand Suite with Balcony Layout


(Options: 2 or 3 Pax)




Diamond Princess

*Certain staterooms may vary in size and configuration. Photos and diagrams represent typical arrangements. Layouts for illustrative purposes only. Your actual cabin may differ slightly from this illustration. We provide you with more detail about your cabin during the booking process. Please see our descriptions/photos on your selected cruise.
Facilities
Expand
Facilities
Princess cruise ships offer world-class facilities that are guaranteed to make your cruising experience just that little more memorable. Each day will offer something new, whether it's relaxing at one of the onboard spas, picking up some bargains in some of the duty-free shopping boutiques, or soaking up some sun by the pool and bar.
State-of-the-art gyms will help keep those pounds off from consuming the seemingly endless buffet food, while informative lectures will prepare you for your land experiences waiting on the horizon.
Each ship varies in specific onboard facilities. Visit each Princess Cruise ship below: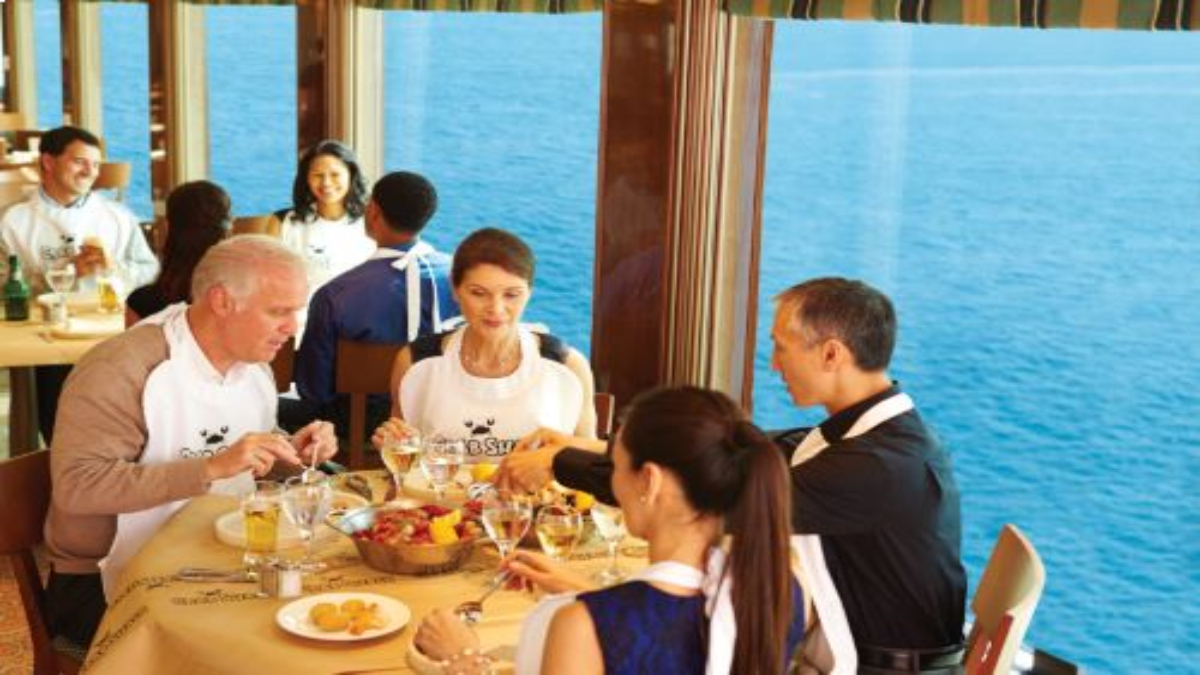 Dining
Expand
Dining
A tempting variety of dining options await you on your Princess Cruise. Cruisers can choose from two options: "Traditional Dining", which allows you to dine at set times, and "Anytime Dining", which offers the flexibility to dine at the range of fantastic restaurants onboard your Princess cruise ship, at times that are entirely up to you.
Meals on Princess Cruises are prepared fresh by top chefs, using the best ingredients, resulting in excellent dining choices for all cruisers onboard.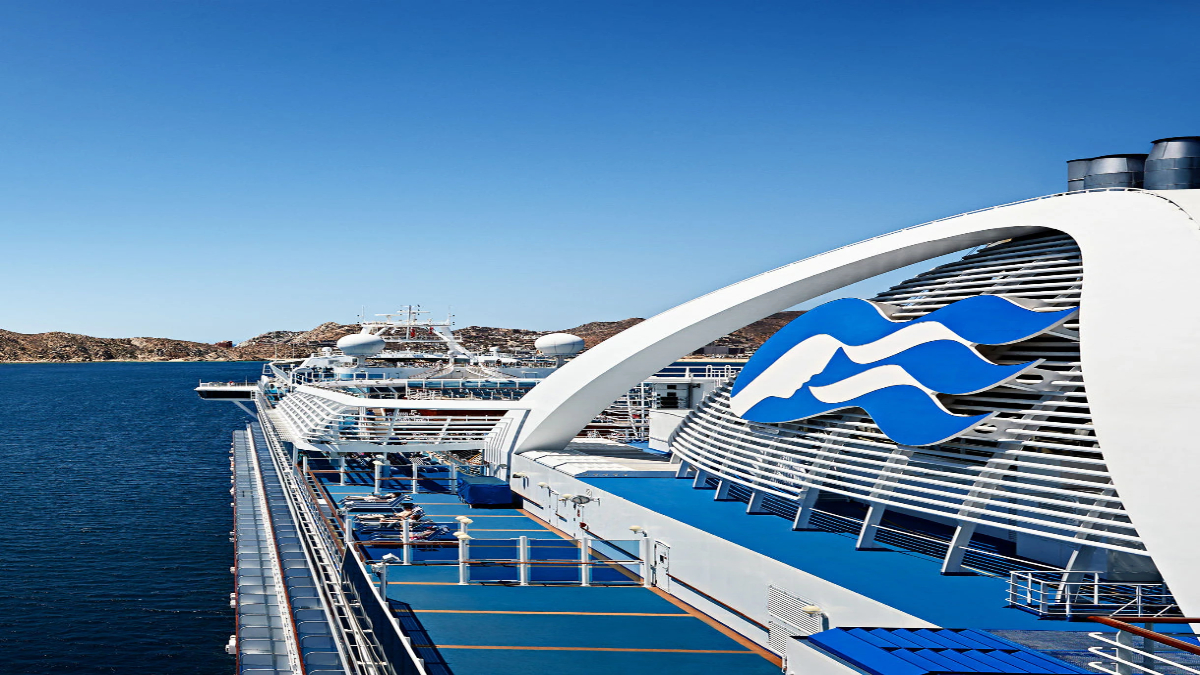 Entertainment
Expand
Entertainment
Princess Cruises are well known for offering world-class entertainment from sunrise to sunset. Each cruise ship boasts great entertainment venues, thrilling live shows and an exciting nightlife.
Gamble in a casino, soak up the sun by the pool, take part in an art auction or sit back with a few delicious cocktails, preparing to dance the night away.
There isn´t much that isn´t on offer on a Princess Cruise.
If you have trouble opening this, click here to download Java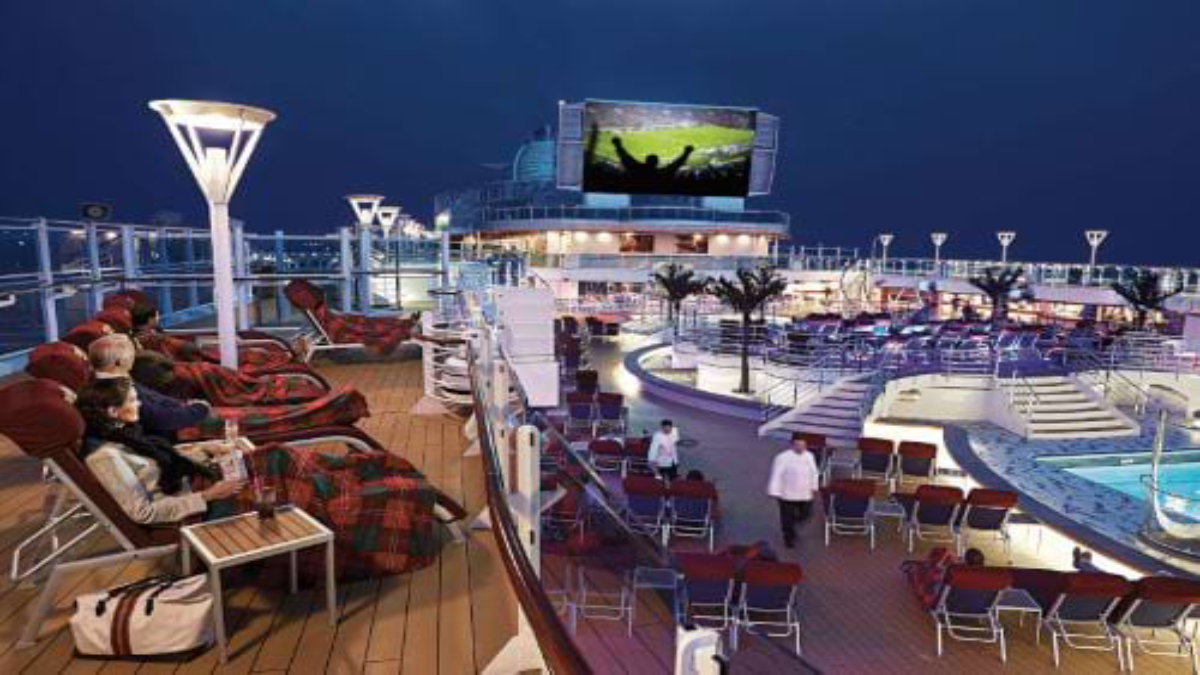 Kids
Expand
Kids
Young cruisers aged 3 to 17 can enjoy a range of exciting activities onboard Princess Cruises. Dedicated youth centres are run by trained counselors who are onboard to ensure the needs of your children are met.
Princess Cruises offers a range of facilities for younger cruisers including:
Fun Zone Activities
Teen Centre
Group Kidsitting
Port Day Activities
TV Programming and 'Edutainment'