DECK CHAIR CRUISING - Terms and Conditions
Booking Requests
Please HOLD a cabin first and once you have checked the details are correct you can simply click on the link to proceed. If your cabin hold is still valid (has not expired) we will process within 1 hour during business hours and send you a confirmation. If it has expired our system will require you to re-hold BUT feel free to call us and we can assist with this process. Requests received outside of business hours will not be actioned until the following business day.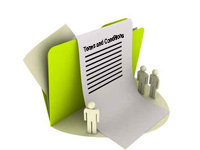 Prices
All prices shown on our website are in AUD and subject to change until cabin is held. Pricing is dynamic and can change at any time without notice. Once booked the only component within these prices subject to change, at any time up until departure, are taxes.

The inclusions within the confirmed prices do not include services such as airport transfers, and sight-seeing tours unless stated. They also exclude personal expenditure such as travel insurance, laundry, telephone calls, emergency evacuation costs, drinks, excess baggage, passport, visa fees, gratuities, and travel costs to the point of international departure unless stated.

Prices are valid for travel as specified, and are based on per person, Single (1) Twin (2) Triple (3) or Quad (4) share, please check you have entered the correct # of people. Special offers are released frequently, however they are always subject to strict conditions and limitations and re-booking on a new deal may result in loss of your original deposit.

Deposit
The Deposit amount required and the date due will be shown on your cabin-hold confirmation and is NON refundable. If for any reason, the deposit is not received by the due date (due to credit card declining or bank deposit not coming through) the booking may auto-cancel. Cruise lines have different deposit requirements which vary from set dollar amounts to percentages of the total fare and will show on your cabin hold email.

Balance of Payment
Due date of your balance payment is dependent on the length of the cruise. It can be anywhere from an instant purchase so due today to 90 days prior to departure. Your cabin hold and confirmation will advise when the balance payment is due.
You can pay off your cruise by internet transfer or our new Pay-it-Off by auto debiting your credit card as often as you like. Or set up an internet transfer using bank details on your confirmation or receipt.

If for any reason the balance of monies is not received by the due date, you risk the possibility of the cruise line treating the booking as cancelled and to apply the applicable cancellation fees and other charges.


Pay It Off - Terms and Conditions
The 'Pay It Off' payment plans allow customers to complete the full payment of their cruise in manageable weekly, fortnightly or monthly interval payments.

Cancelled Plans

If 2 payments are missed on a 'Pay It Off' payment plan Deck Chair Cruising reserves the right to terminate the payment contract, allowing the customer to pay the remaining balance of their cruise in a lump sum. We can restart the plan anytime you like though - just ask.

Fees and Charges

The 'Pay It Off' payment plan will charge a credit card for each interval payment, the exact amount a customer will be charged in credit card fees will be sent to the customer before each interval payment via SMS.

Payment Choices
Any booking paid in full by credit card or balance paid by credit card will have a surcharge added. The surcharge differs depending on if a debit or credit card. If the deposit is paid by credit card and the final payments with bank transfer, no credit card fees will be applied to the booking. Deposits and final payments paid via internet bank transfer will not incur any surcharge. Personal cheques cannot be accepted for deposit but may be used for final payments as long as received 7 days prior to due date.
Late Bookings
We are happy to help with late bookings, however please note a booking request made within 30 days of departure requires full payment to be paid at the time of request. And if payment is due the same day as booking you will need to pay by credit card to avoid your booking cancelling overnight.
What is a Guarantee Cabin?
If you see "Guarantee, Guar or TBA" as your cabin number this means the cruise line will assign you a cabin at a later date in the category booked or they may automatically upgrade you to a higher category. However there is no option to either decline the upgrade nor change this cabin once assigned.

If this is not suitable we suggest paying a higher fare to enable you to 100% guarantee a particular cabin number, bedding configuration (i.e. twin/queen), specific deck or position on a deck (i.e midship)

Amendment and Re-issue Fees
You may be able to change a passenger in a booking, however one original passenger must remain in the booking and you need to be more than 7 days from sailing. Fees do apply for names changes. All requests to amend must be emailed to reservations@dccruising.com.au. Fees shown are in addition to any fees charged by the cruise lines.
| | |
| --- | --- |
| Type of Amendment | Fee Charged pp |
| Name Change | $75 per person |
| Transfer to New Cruise | $100 per person |
| Change to lower Fare | $100 per person |
Cancellation & Refunds
All cancellations must be emailed to reservations@dccruising.com.au.
Your deposit is always non-refundable however in some circumstances we allow you to transfer the residual funds to a new booking. Residual is the deposit paid less any fees charged by the cruise line, less a transfer fee of $100 per person. When booking with us you agree if you cancel outright that we will charge $100 per person cancellation fee in addition to the deposit.
Cancellation charges vary by cruise line and other operators. As a general rule, cancellation by the passenger inside 75 days from departure will incur more than just the loss of deposit. We recommend you take out travel insurance at the time you pay your deposit so you are covered for unexpected cancellations (conditions apply).
Travel Documents, Visas and Health
International Cruises: Each passenger must possess a passport with at least 6 months validity beyond the date of the cruise returning. It is the passenger's responsibility to be familiar with visa requirements, taking responsibility for obtaining all entry, exit, re-entry, health and other documents required by laws, regulations, orders, or requirements of the countries visited or transited.

Travel advice can be obtained from various sources, including the Australian Department of Foreign Affairs and Trade website: www.smartraveller.gov.au.
It is also your responsibility to obtain advice on vaccination requirements for your journey from your doctor.
Domestic Cruises: If you are travelling on an Australian domestic cruise, you will be required to present a valid passport, drivers licence, or a state government issued proof of age card at check in.

The new QLD Adult Proof of Age card and the QLD 18+ card can be used, however passengers using an 18+ card will also need to bring a copy of their birth certificate as proof of age. For passengers under 18 years of age, a Medicare card will be accepted.

Please note, passengers who do not have the required identification will be denied boarding.

Passengers are advised to check all travel documentation thoroughly upon receipt and must advise any anomalies to Deck Chair Cruising immediately.

Baggage
Please check baggage allowances applied by airlines, cruise companies and coach operators prior to travel.

Taxes and Levies
Legislation requires us to collect from you the taxes and levies controlled by the airline, cruise line, government or authority. All prices include GST where applicable.

Cruise Personaliser
You will be given a booking reference number provided by the cruise company upon confirmation of the booking. It is your responsibility to go online, to the cruise company's website, to input the necessary information required by the cruise company, including contact details, next of kin details, before the final payment is made. You will not be able to print your E-Tickets unless this information is provided to the cruise company. You are able to pre-book shore excursions, or order a cake for a special occasion during this process.

Travel Insurance
We strongly recommend that all passengers take out adequate travel insurance at the time of booking. We recommend that the policy you select covers you for loss of deposit due to to cancellation, loss or damage to baggage, medical expenses and cover for repatriation costs back to Australia. Bare in mind that cruising holidays can be subject to diversions, which can cause major disruption to schedules. Passengers electing not to take travel insurance accept responsibility for their own costs or losses sustained in the event the travel arrangements are disrupted.
AUSTRALIAN DOMESTIC CRUISES
International travel insurance is recommended on Australian coastal cruises, as your cruise falls outside the scope of Australian Medicare.
INSURANCE MEMO FOR NEW CALEDONIA
The immigration authorities of New Caledonia have advised that guests, who do not hold international travel insurance that covers medical expenses, repatriation costs and other outlays, may be refused entry into New Caledonia.
It is your individual responsibility to read the PDS for details of what cover is included, prior to purchasing any insurance products. For more information, please see the Department of Foreign Affairs website at smartraveller.gov.au
COVID 19 Vaccine Information
It is your responsibility to comply with specific vaccine, booster and testing requirements imposed by airlines, cruise lines and/or authorities in the destinations visited, as well as requirements for accessing restaurants and venues, which may be more restrictive than the above. No refunds will be given if you are unable to undertake some or all of your vacation due to failure to comply with these requirements.  If you have any queries please contact our reservation team prior to making a booking.
Website Information
Product descriptions, maps and images of all our holidays are based on current information provided by suppliers. Facilities are subject to change at any time and we do not guarantee the standard, class, or fitness for purpose of that service. Cabin images are representative only, actual rooms occupied may vary in décor and inclusions.

General Conditions
Deck Chair Cruising acts as agent for the cruise lines, tour and transportation companies providing services. We accept no liability caused directly or indirectly by such, including, but not limited to war, terrorism, civil disturbance, fire, floods, acts of god, and acts of government or any other authorities, accident, or failure of machinery or equipment or industrial action. Additionally, we make no representation as to the safety or conditions that any destination offers. Whilst acting in good faith, we are subject to the terms and conditions and limitations of liability imposed by suppliers involved in your travel booking, some of which limit or exclude liability in respect of death, personal injury, delay or loss or damage to baggage.
Furthermore we do not accept responsibility for any loss, damages, delay, injury and inconvenience or for any related expense for any omission, error, or any misleading statement or information supplied by us, or the operators of all services purchased. The issuance and acceptance of any tickets, service vouchers or exchange orders is deemed as passenger consent to these conditions.

When passengers make own arrangements for portions of their holiday they should ensure the chosen means of transport is scheduled to adequately connect with these arrangements. We will not be held responsible for any unforeseen circumstances that necessitate any changes to your travel arrangements.

Passengers with disabilities or requiring assistance must advise us at the time of reservation. Most suppliers have certain facilities available for people with disabilities or who require assistance.
ATAS - AFTA Travel Accreditation Scheme - member

Deck Chair Cruising is a member of ATAS (AFTA Travel Accreditation Scheme) which is administered by AFTA - Australian Federation of Travel Agents. ATAS is an industry accreditation scheme that sets the benchmark for quality in the travel industry. Deck Chair Cruising's passengers can have complete confidence that the company meets the strict criteria for participation in ATAS. Deck Chair Cruising is a division of Discovery Rentals Pty Ltd.
The Defence Program Terms and Conditions
Defence Personal can request a Military Benefit Form to fill in giving them additional On Board spending money on selected cruises.
A photocopy of one of the following may be needed:
Active personnel AU/NZ: Please provide your PM KeyS number, Regiment number, or Service Number
Retired personnel Appropriate proof of service include Certificate of Service or superannuation/pension statement from Military Super scheme, DFRDB scheme, DFRB scheme or the DFSS scheme
Veterans with an honorable discharge AU/NZ: Appropriate proof of service include Certificate of Service or superannuation/pension statement from Military Super scheme, DFRDB scheme, DFRB scheme or the DFSS scheme
Restrictions apply:

This offer is valid for only the first or second berth occupied by the military person.
This offer is combinable with other Onboard Credit offers.
This offer is non-transferable.
This offer cannot be used for casino credits/charges and gratuities.
This offer is combinable with most cruise fares. Some restrictions apply.
Applications to receive this benefit must be made no later than 14 days prior to the cruise departure date.