Positioned in the incredible Bay of Plenty region, Tauranga is a unique city of New Zealand and is one of its main centres of business, international trade, culture and fashion.
Bursting with a fascinating history, vibrant culture and incredible natural attractions, Tauranga is one of the sunniest places in the country, making it the perfect place to visit all year round.
Tauranga´s position at the entrance of one of the largest natural harbours in New Zealand makes it a choice port of call for dozens of cruise ships all year round.
Places like the magnificent Mauao (Mount Manganui), the scenic town of Papamoa and the "kiwifruit capital of the world", Te Puke, attract visitors from far and wide and keep them coming back for more, time and time again.
What to Explore
Expand
Thermal Pools, Rotorua
Capturing the best of New Zealand in one small place, Rotorua is perhaps best known for its unique geothermal activity.
Geysers, mud pools and thermal springs have been causing a stir with visitors as far back as the early 1800's and provide a visual experience that in many cases cannot be matched.
Natural spas and mud baths are popular for those seeking to relax and rejuvenate, and some of the best in the world are on offer in Rotorua.
Maori Culture
The Bay of Plenty boasts a rich Maori culture and there is no better way to learn more about it than to immerse yourself right in it.
A great place to start is Paparoa Marae, where you will be taken on a cultural journey, uncovering the heritage of New Zealand's fascinating Maori culture.
Take part in craft-making, cooking and traditional story telling and visit the local places that have the most cultural significance to these special people.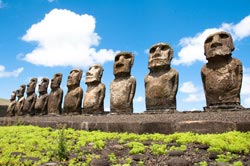 Skyline Gondola and Luge
Travel to the nearby city of Rotorua and experience it from all new heights with a ride up the skyline gondola.
Ascend 487 metres above sea level and marvel at the uninterrupted views of the cityscape and surrounding waterways.
Try your skills on the luge, on which you can take your time or go as fast as your heart desires. This is a favourite with those both young, and young at heart!
Temperatures
Expand
Average Temperatures
January: 18&degC
February: 18&degC
March: 17&degC
April: 15&degC
May: 12&degC
June: 9&degC
July: 9&degC
August: 10&degC
September: 11&degC
October: 12&degC
November: 15&degC
December: 16&degC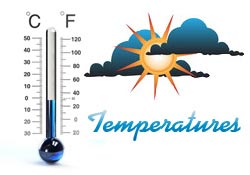 Dining
Expand
Dining Suggestions
Tauranga is packed to the brim with fantastic places to eat and enjoy the stunning surrounds.
Sample some of the finest quality produce that has been transformed into tantalizing culinary delights at places like Mount Bistro Restaurant, The Quarry Tavern and the Bridge Waterside Restaurant and Bar.
If you just can't decide, why not simply take a stroll down The Strand and pick and choose from the delightful array of cafes and restaurants on offer here.
Bring to Shore
Expand
What to bring to shore?
Comfortable shoes are a must if you plan on doing a lot of walking around.
If you are staying outdoors, a hat and sunscreen are a must!
Make sure you don't forget your camera either!
Docking
Expand
Docking
Your cruise ship will dock at Rata Street, in Tauranga, just a short distance from the city centre.
Taxis are widely available by the pier area and within the city centre.
Information
Expand
General Information
Currency: New Zealand Dollar(NZ$)
Language: English
Population: 120,000
Time Zone: NZST (UTC+12)