Due to the COVID-19 concern, our office will be closed on weekends.
Bursting with colour, culture and a cosmopolitan feel, Melbourne is an unforgettable and enchanting Australian city. As the capital of the state of Victoria it is easily one of Australia´s most popular destinations.
This creative, exciting and ever-changing metropolis is full of thrilling surprises, with endless possibilities for exploring it.
From the far reaches of the Great Ocean Road and the sheer cliffs of the Mornington Peninsula to the endless vineyardsof the Yarra Valley and the eclectic mix of shops and cultural facilities in the city centre, Melbourne has it all.
With so much to see and do, just one day won´t seem enough!
What to Explore
Expand
Yarra Valley
Located just 90km outside of the city centre of Melbourne, the Yarra Valley is one of Australia's most celebrated wine regions.
Surrounding Victoria's Yarra River, this remarkable region boasts over 70 wineries and a handful of picturesque and quaint villages.
A unique history, stunning scenic vistas and some of the friendliest people you will ever meet makes the Yarra Valley a must during your port of call visit.
Mornington Peninsula
Positioned just 45km south-east of Melbourne, the Mornington Peninsula is an incredible region inhabited by just 135,000 people.
Combining the best of European coastal living with Australia's unique charm, the Mornington Peninsula is known for its beautiful seaside villages and hidden hinterland delights.
Spend a day visiting the many highlights this amazing region has to offer and you may never want to leave.
Melbourne City Highlights
Full of magnificent parks, incredibly architectured buildings and fantastic shopping opportunities, the city of Melbourne is bursting with unique experiences and unforgettable things to see.
An absolute must are the Fitzroy Gardens, which have a rich, 150 year history. Highlights within the gardens include Cooks' Cottage, The Fairies Tree and Tudor Village.
Be sure to work these gardens into your tour of the beautiful Melbourne city.
Temperatures
Expand
Average Temperatures
January: 21°C
February: 21°C
March: 19°C
April: 16°C
May: 14°C
June: 11°C
July: 11°C
August: 12°C
September: 14°C
October: 15°C
November: 17°C
December: 20°C
Dining
Expand
Dining Suggestions
Melbourne is one of Australia's most multicultural cities and as such, boasts an incredible array of cuisines.
If you are here just for the day, some of the best dining precincts to check out include Lonsdale Street, which is known as the Greek restaurant precinct, as well as Melbourne's Southbank which is home to some of the city's most interesting cafes and restaurants.
Bring to Shore
Expand
What to bring to shore?
Comfortable shoes are a must if you plan on doing a lot of walking around.
If you are staying outdoors, a hat and sunscreen are a must!
Make sure you don't forget your camera either!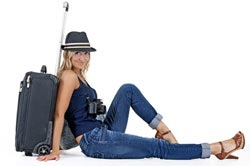 Docking
Expand
Docking
Your cruise ship will dock at Station Pier in the Port of Melbourne, which is just a short walk from the city centre.
Taxis and public transport are readily available from the pier.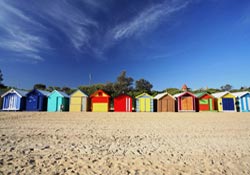 Information
Expand
General Information
Currency: Australian Dollar (AUD$)
Language: English
Population: 4,077,036
Time Zone: AEST (UTC+10)