Due to the COVID-19 concern, our office will be closed on weekends.
Port of Call - Isle of Pines
Nestled 50 km from the mainland of New Caledonia, the Isle of Pines truly is a deserted paradise. This tropical wonderland boasts a beauty that is simply breathtaking, enchanting visitors to its shores, time and time again.
Nicknamed the "Jewel of the Pacific", the Isle of Pines is overflowing with gorgeous natural gifts that continue to give and give. Formed by volcanic eruptions that occurred millions of years ago, the island is surrounded by a colourful natural reef, which is bursting with varied and interesting marine life. Swim with the tropical fish and explore underwater coral forests as you dive deeper into the calm, crystal clear waters.
Whether it´s physical activity and exploration, or relaxation and rejuvenation, the Isle of Pines has something to meet every desire.
What to Explore
Expand
Natural Aquarium
Join a shore tour and experience an once-in-a-lifetime encounter with Oro Bay's natural aquarium. Take a dip in its crystal clear water, feed the multi-colored tropical fish and take some time out as you soak up the soothing environment of New Caledonia's most valuable island paradise.
Shopping
You will want to take a piece of your time on the Isle of Pines with you so why not indulge in some of the local shopping markets on the island. Browse through the unique handicrafts and sandalwood products, which are all made by talented locals. Seaside stalls in the Kuto Bay markets are perfect for tourists, with bargains to be found around every corner.
Island Exploration
The Isle of Pines is bursting with things to see and do, both above and below the surface. Why not take an island tour and explore places like the grotto of Queen Hortense, which is one of the largest limestone caves in the world. Beneath the surface a whole new kingdom awaits and can be easily discovered with a snorkel and some fins.
Temperatures
Expand
Average Temperatures
January: 26°C
February: 26°C
March: 25°C
April: 24°C
May: 22°C
June: 21°C
July: 20°C
August: 20°C
September: 21°C
October: 22°C
November: 23°C
December: 25°C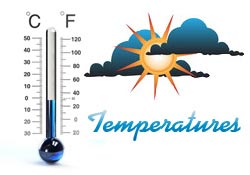 Dining
Expand
Dining Suggestions
The dining options on the Isle of Pines are limited, with only a few restaurants and cafes serving food and drinks.
Places like The Meridien Hotel, Gite Oro Chez Regis and Kou-Gny can be found in Oro Bay, while Kuto Bay offers fabulous places like Kou-Bugny Hotel and Kuberka Resort.
The village of Vao is home to some more places to eat it you can't find what you're looking for.
Bring to Shore
Expand
What to bring to shore?
A hat, sunscreen, flat-soled shoes and lightweight clothes are must-haves if you plan on doing some exploration of the island.
Tourists should also bring along swimming gear, including any snorkeling equipment available.
Docking
Expand
Docking
Your cruise ship will dock just offshore the Isle of Pines, making access to the island easy.
Information
Expand
General Information
Population: 2,000 (2006 estimate)
Language: French and Kanak dialects
Type of Government: French overseas territory and local government
Currency: French Pacific Franc (XPF)