Port of Call - Champagne Bay
Nestled on the north-eastern coast of the island of Espiritu Santo, Champagne Bay is a true gem of Vanuatu. Known for it´s gloriously white sand, and aquamarine waters, Champagne Bay encompasses everything the Pacific Islands are all about.
Locals from surrounding villages regularly flock to the bay to sell their unique, handmade goods. They are especially prevalent in the area when cruise ships are docked for a visit, meaning your experience here will be one where you can soak up the culture of the island life.
Basking in both the sunshine and the shadows of the surrounding mountains, Champagne Bay is a special place that never fails to capture the hearts of its visitors. If a day of lazing in the sun, exploring a beautiful coral reef and soaking your body in crystal clear waters it just what the doctor ordered, this is the place for you!
What to Explore
Expand
Shopping
A must-do for all visitors is a shopping expedition in the village center. Discover island delights like sea shell necklaces, earrings and bracelets, which are all created from the shells found on Champagne Bay's white sands and made in the likeness of traditional jewelry worn by islanders.
Woven hats and floral apparel can also be found in the shops that line the beach front.
Village Tours
Tours are a great option to see everything the island has to offer, as well as giving tourists a taste of the island culture and way of life. Explore places like the biggest coconut and cattle plantation in Vanuatu, before making a beeline to the beach for an afternoon of relaxation in the sunshine.
Temperatures
Expand
Average Temperatures
January: 31°C
February: 31°C
March: 29°C
April: 26°C
May: 28.6°C
June: 26.6°C
July: 26.8°C
August: 27°C
September: 25.6°C
October: 28.7°C
November: 29.8°C
December: 30.1°C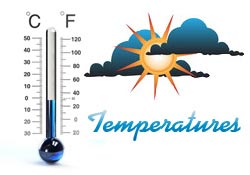 Dining
Expand
Dining Suggestions
There are few restaurants offering foods and drinks onshore at Champagne Bay.
The village of Vao offers a few dining options, restaurants can also be found in Luganville, with places like Aore Island Resort, Deco Shop Lodage, Hotel Santo, the Coolidge Bar & Grill at the Beachfront Resort and Restaurant 1606 at the Village de Santo, popular options with tourists.
Bring to Shore
Expand
What to bring to shore?
Visitors are advised to wear lightweight clothing, hats and sunglasses. Wear shoes that are open, flat and comfortable.
Don`t forget to bring sunscreen and carry bottled water to stay hydrated, as well as an umbrella for extra sun protection and shade.
Please be aware that the Ni-Vanuatu people are quite conservative, so dress modestly.
Docking
Expand
Docking
Your cruise ship will dock at the pier in Luganville; this is also where the airport is located.
From there, visitors can take either a mini- bus or a taxi to Champagne Bay.
Information
Expand
General Information
Currency: VATU (VT)
Language: Bislama (official), English and French are widespread and spoken as secondary languages
Population: 12,000
Time Zone: UTC+11