Port of Call - Lombok - Indonesia
Lombok is a circular island found in the West Nusa Tenggara province of Indonesia and offers the perfect exotic escape for cruisers.
Stretching 80 kilometres from east to west and around the same from north to south, you will find endless fields of rice, tobacco, coconuts, coffee, kapok and cotton crops, along with glorious beaches and stunning rainforests.
Understated compared to its neighouring island of Bali, Lombok offers something a little different and a desirable break from the crowds. Surfers will fall in love with the big breaks on the island's south-west side, while those taking the more laid back approach can simply lounge on the relaxed beaches that are scattered across the island.
Offering an experience quite unlike any other, Lombok is a true Indonesian treasure and a must do while visiting this part of the world.
What to Explore
Expand
Pura Lingsar Temple
Built in 1714 by Balinese Hindus, the Pura Lingsar Temple is Lombok's most important religious site. Don your sash or sarong and enter the temple for a truly holy experience that will move you on more levels than one.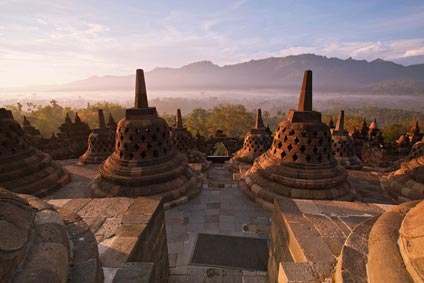 Mount Rinjani
Classed as the second highest mountain in Indonesia, Mount Rinjani is an ancient volcano, with a huge craterlake and stunning summit. A small active volcano still exists inside it, making it a fascinating destination to visit.
It's a tough mountain to tackle and should only be attempted by those with a good level of fitness.
Senggigi
As the most developed area for tourists on Lambok, Senggigi offers an impressive variety of restaurants, bars and gift shops that will act as a perfect distraction on your day trip here. Take a sightseeing tour of the town and its surrounds to get your bearings, or visit one of the many sweeping bays and enjoy a blood-red sunset. The swimming, dining and shopping possibilities are endless.
Temperatures
Expand
Average Temperatures
January: 31°C
February: 31°C
March: 31°C
April: 32°C
May: 32°C
June: 31°C
July: 30°C
August: 31°C
September: 31°C
October: 32°C
November: 32°C
December: 31°C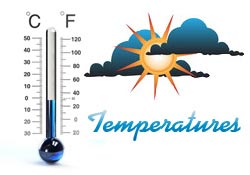 Dining
Expand
Dining Suggestions
A hub of fantastic restaurants can be found in the tourist capital of Senggigi. Those after delicious International, German, Indonesian and Lombok cuisine will love Asmara Restaurant, while those seeking a meal with a view should make a beeline for Quali Restaurant.
Bring to Shore
Expand
What to bring to shore?
Comfortable shoes are a must if you plan on doing a lot of walking around.
If you are staying outdoors, a hat and sunscreen are essential.
Ensure you bring your passport, identification and cash/credit cards.
Make sure you don't forget your camera either!
Docking
Expand
Docking
Your cruise ship will anchor at the cruise terminal in Lembar. The city of Mataram is just a 25 minute drive from here.
Shore tours can be organized that leave from the terminal, and taxis and buses are available near the waterfront.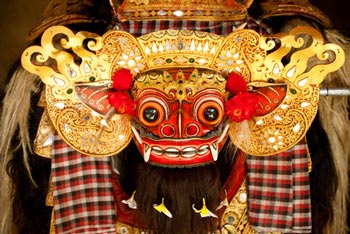 Information
Expand
General Information
Currency: Indonesian Rupiah (IDR)
Language: Bahasa Indonesian
Population: 3,166,685
Time Zone: UTC/GMT +8 Hours