The PO World Cruises reservation system is currently undergoing maintenance. We can't guarantee that the fares displayed are available or that a reservation can be placed.
The system is scheduled to be back up in approximately -8 hours.
Tap to hide
Usa & Caribbean
Aurora (R901)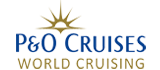 Usa & Caribbean
Aurora (R901)
Secure Your Cabin &

Lock in Price

-

Obligation Free!
Cabins Held for up to 3 Days

-

No Payment Required
Loading fares direct from the supplier. Prices currently displayed are not guaranteed.
Ship Information
Accommodation
Deckplan
Explore the of Aurora and see her impressive restaurants, facilities and rooms spanned across her 10 decks.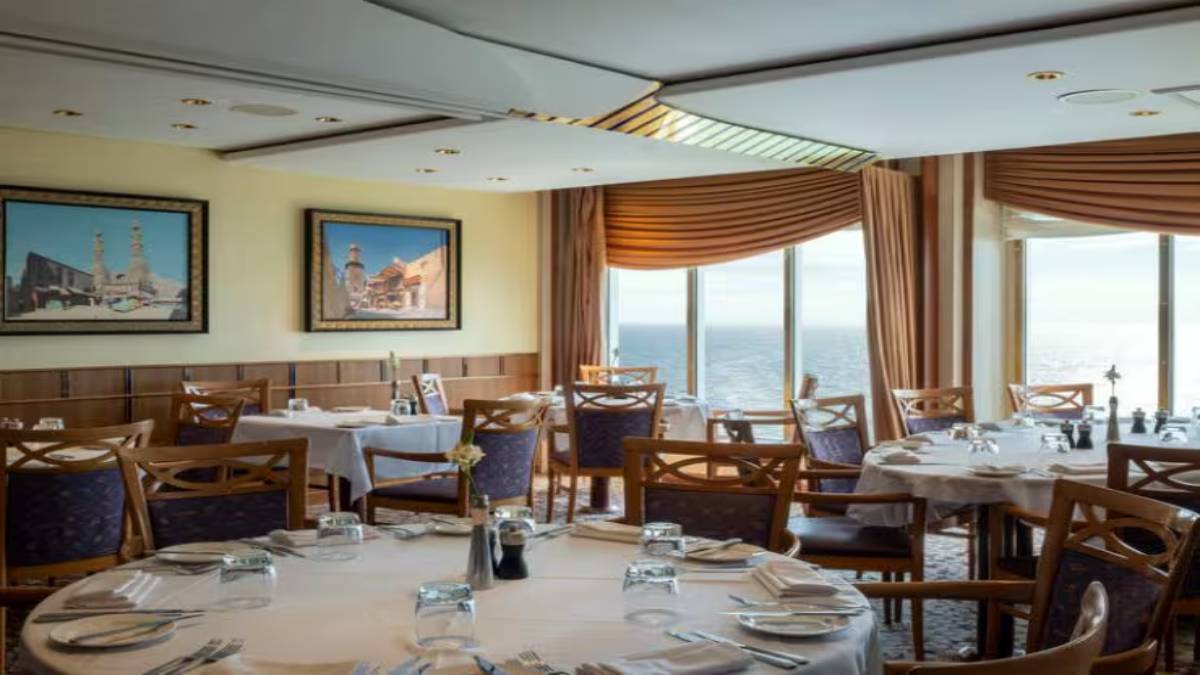 Dining
The Aurora's impressive range of dining options go above and beyond anything you've experienced before. Enjoy delicious formal dining at the Alexandria and Medina restaurants, a scrumptious cooked breakfast on deck at The Orangery or a selection of tasty hotdogs and burgers at the Sidewalk Cafe.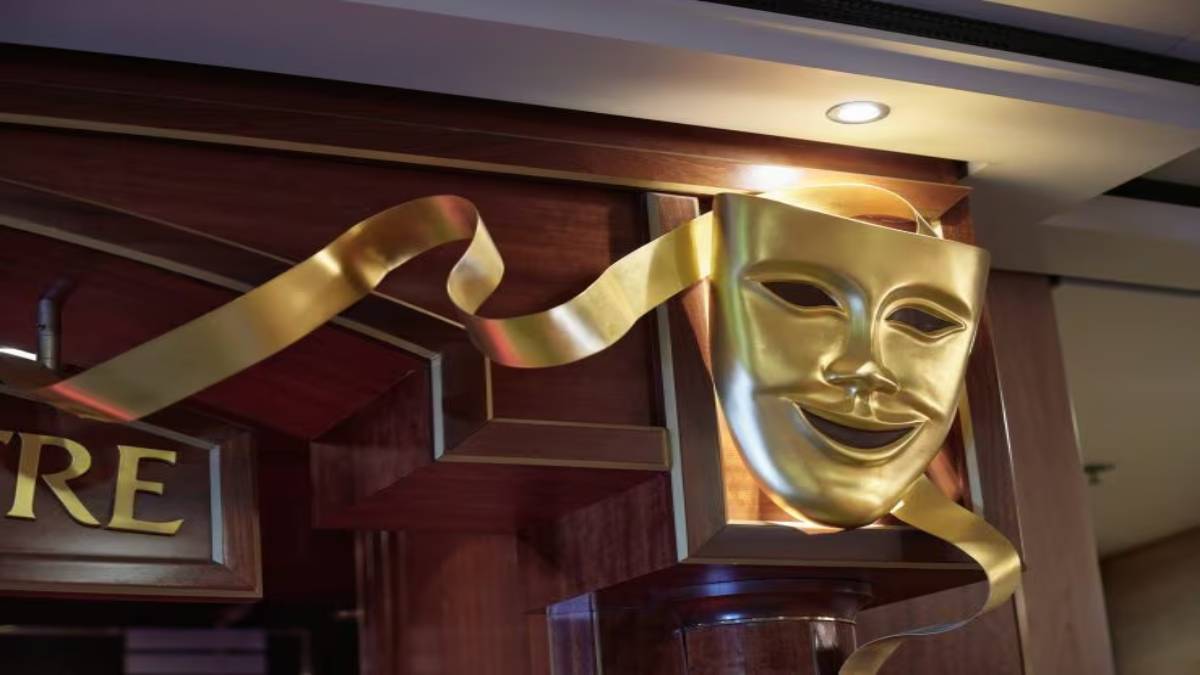 Entertainment
Rich entertainment options await those who cruise on the Aurora; experience the glitz and glamour of a theatre show, dance the night away at one of the four dance flours, keep active playing golf, tennis or football on the sports courts or play a round of poker or blackjack at the Las Vegas style casino.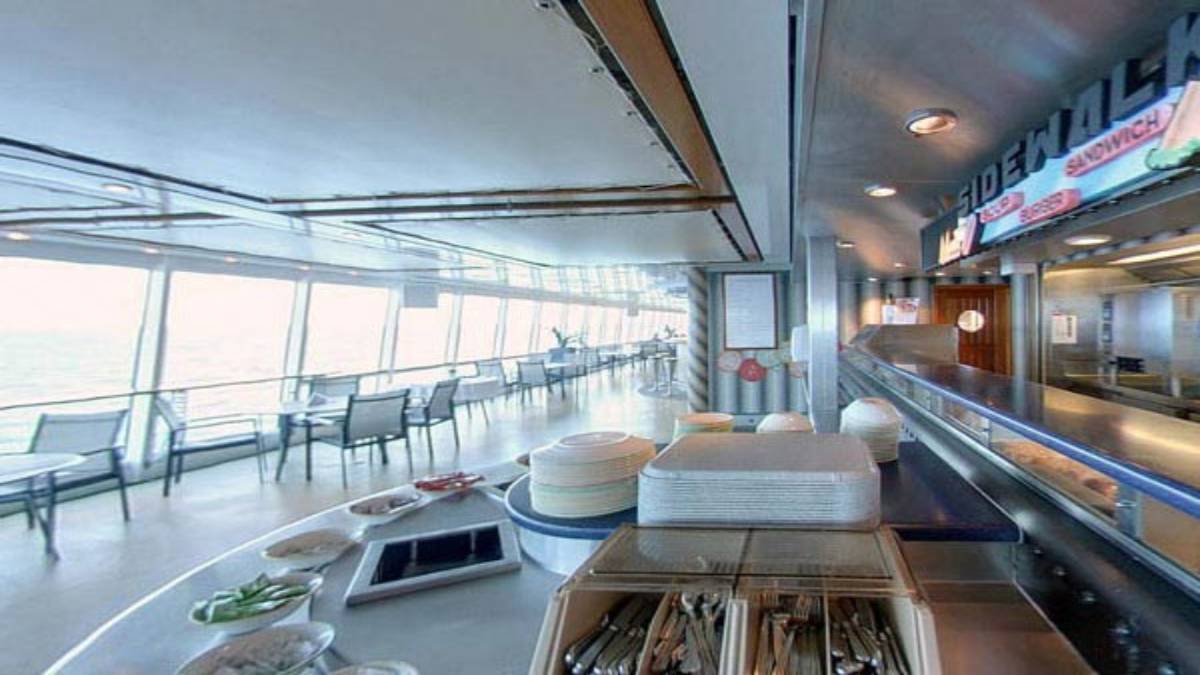 Facilities
Dining
The Orangery
Alexandria Restaurant
Medina Restaurant
Pennant Grill
Cafe Bordeaux
Sidewalk Cafe
Bars
The Crows' Nest
Champion's Sports Bar
Anderson's
Casino Bar
Crystal Bar
Pennant Bar
Raffles Bar
Charlie's
Entertainment
The Playhouse
Carmen's show lounge
Monte Carlo Casino
Masquerade nightclub
Curzon Theatre
Fun and Relaxation
Terrace, Crystal and Riviera Pools
Vanderbilt's
CyberStudy
Fitness centre
Sports Court
Golf nets & golf simulator
Library
Oasis Spa & Salon
Massage and treatment centre
Kids
Jumping Jacks
Night Nursery
Decibels
Intergalactica
Miscellaneous
Art Gallery
Shore excursions
Internet Cafes
Medical facility
Self Service Laundromat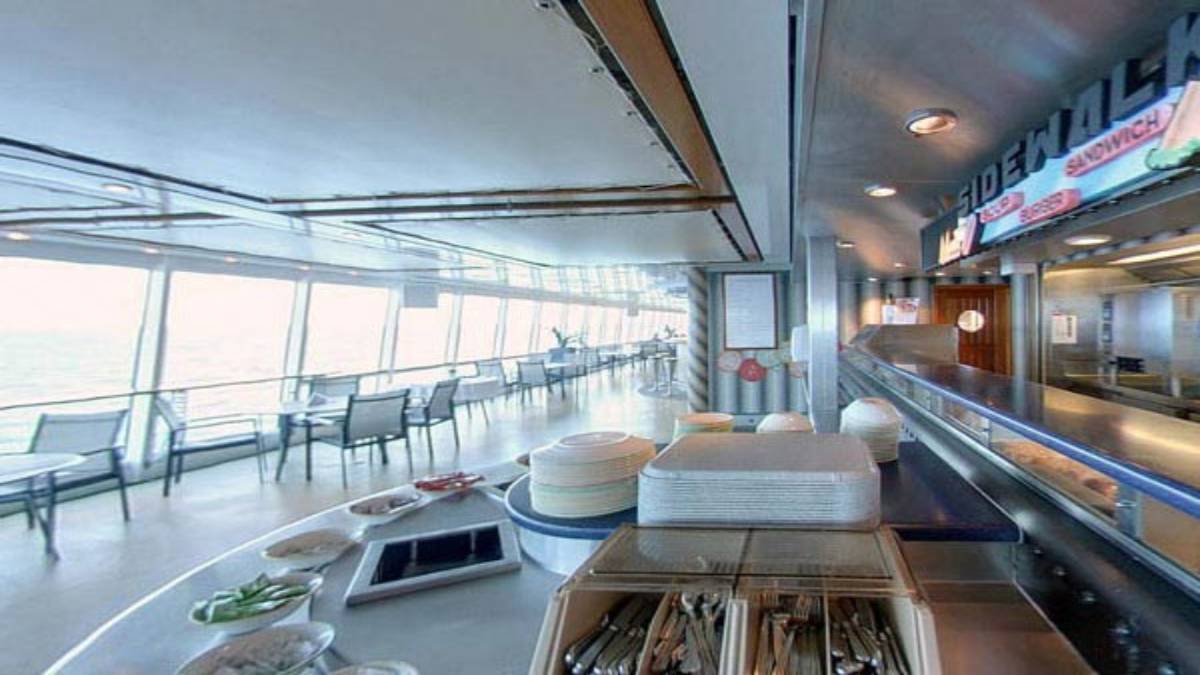 Kids
There a number of fun facilities and clubs that cater to youths aged from 2 to 17, including the Toybox playroom and Jumping Jacks, which have a number of fun games and a supervised private pool. Teenagers can also participate in a number of arts and craft activities, games and late-night discos.
Itinerary
| Day | Date | Port | Arrival/Departure |
| --- | --- | --- | --- |
| 1 | 03 Jan 19 | Southampton | Embark |
| 2 | 04 Jan 19 | at sea | |
| 3 | 05 Jan 19 | at sea | |
| 4 | 06 Jan 19 | at sea | |
| 5 | 07 Jan 19 | Tenerife | In Port |
| 6 | 08 Jan 19 | at sea | |
| 7 | 09 Jan 19 | at sea | |
| 8 | 10 Jan 19 | St Vincent Cape Verde | In Port |
| 9 | 11 Jan 19 | at sea | |
| 10 | 12 Jan 19 | at sea | |
| 11 | 13 Jan 19 | at sea | |
| 12 | 14 Jan 19 | at sea | |
| 13 | 15 Jan 19 | Macapa | Cruising Only |
| 14 | 16 Jan 19 | at sea | |
| 15 | 17 Jan 19 | Manaus | In Port |
| 16 | 18 Jan 19 | Manaus | In Port |
| 17 | 19 Jan 19 | Parintins | In Port |
| 18 | 20 Jan 19 | Santarem | In Port |
| 19 | 21 Jan 19 | Macapa | Cruising Only |
| 20 | 22 Jan 19 | Devil's Island | Cruising Only |
| 21 | 23 Jan 19 | at sea | |
| 22 | 24 Jan 19 | Tobago | In Port |
| 23 | 25 Jan 19 | Barbados | In Port |
| 24 | 26 Jan 19 | St Lucia | In Port |
| 25 | 27 Jan 19 | at sea | |
| 26 | 28 Jan 19 | Antigua | In Port |
| 27 | 29 Jan 19 | Tortola | In Port |
| 28 | 30 Jan 19 | at sea | |
| 29 | 31 Jan 19 | Grand Turk | In Port |
| 30 | 01 Feb 19 | at sea | |
| 31 | 02 Feb 19 | Grand Cayman | In Port |
| 32 | 03 Feb 19 | Ocho Rios | In Port |
| 33 | 04 Feb 19 | at sea | |
| 34 | 05 Feb 19 | Cartagena | In Port |
| 35 | 06 Feb 19 | Colon | In Port |
| 36 | 07 Feb 19 | Puerto Limon | In Port |
| 37 | 08 Feb 19 | at sea | |
| 38 | 09 Feb 19 | Roatan | In Port |
| 39 | 10 Feb 19 | Belize | In Port |
| 40 | 11 Feb 19 | Costa Maya | In Port |
| 41 | 12 Feb 19 | Cozumel | In Port |
| 42 | 13 Feb 19 | at sea | |
| 43 | 14 Feb 19 | Freeport | In Port |
| 44 | 15 Feb 19 | at sea | |
| 45 | 16 Feb 19 | at sea | |
| 46 | 17 Feb 19 | Hamilton Bermuda | In Port |
| 47 | 18 Feb 19 | Hamilton Bermuda | In Port |
| 48 | 19 Feb 19 | at sea | |
| 49 | 20 Feb 19 | at sea | |
| 50 | 21 Feb 19 | at sea | |
| 51 | 22 Feb 19 | at sea | |
| 52 | 23 Feb 19 | Praia Da Vitoria | In Port |
| 53 | 24 Feb 19 | at sea | |
| 54 | 25 Feb 19 | at sea | |
| 55 | 26 Feb 19 | at sea | |
| 56 | 27 Feb 19 | Southampton | Disembark |
Cabin Information
Deckplan
PO World Cruises Aurora Deckplans
Select a deck
Choose a deck number to view the deck layout
Ship Legend