The PO World Cruises reservation system is currently undergoing maintenance. We can't guarantee that the fares displayed are available or that a reservation can be placed.
The system is scheduled to be back up in approximately -24 hours.
Tap to hide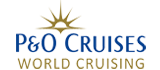 Secure Your Cabin &

Lock in Price

-

Obligation Free!
Cabins Held for up to 3 Days

-

No Payment Required
Loading fares direct from the supplier. Prices currently displayed are not guaranteed.
Ship Information
Accommodation
Deckplan
Explore the of Arcadia and see her impressive restaurants, facilities and rooms spanned across her 11 decks.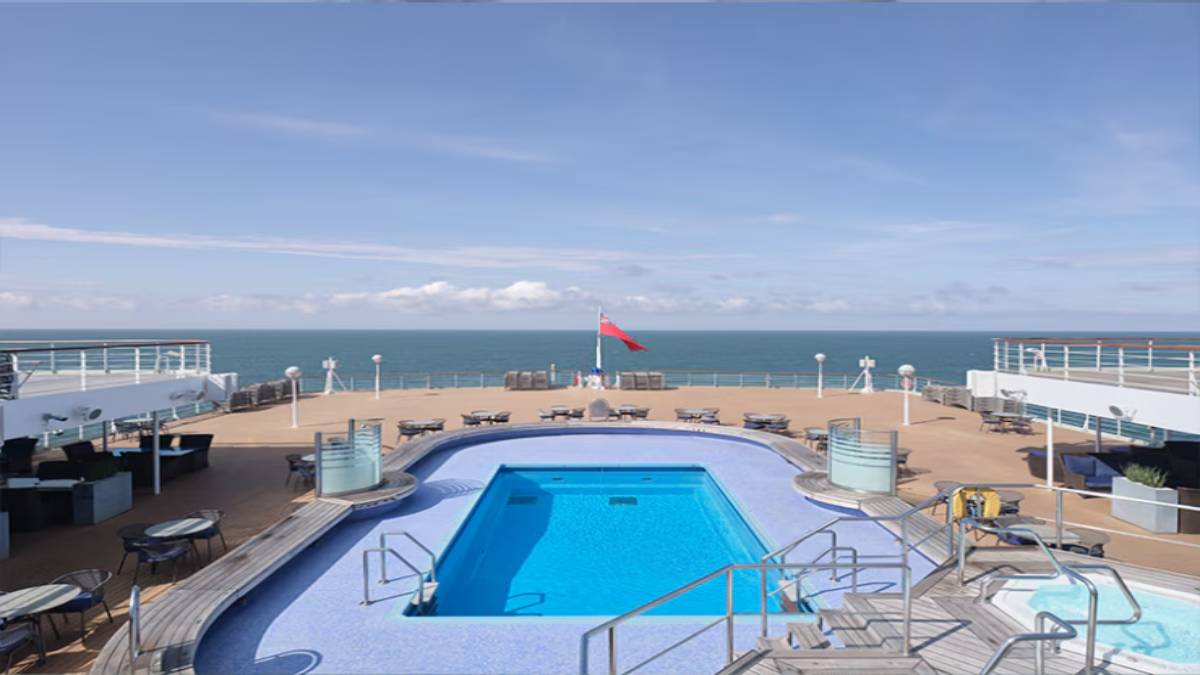 Dining
Food lovers will be in heaven onboard the Arcadia, with dining options such as the all new Atul Kochhar's 'East' restaurant where you can savour the rich flavours of the oriental world, Café Bordeaux, a lovely bistro offering an elegant, classic Italian dining. For a delicious breakfast with anything from cereals or rich pasties, you can't go past the Belvedere.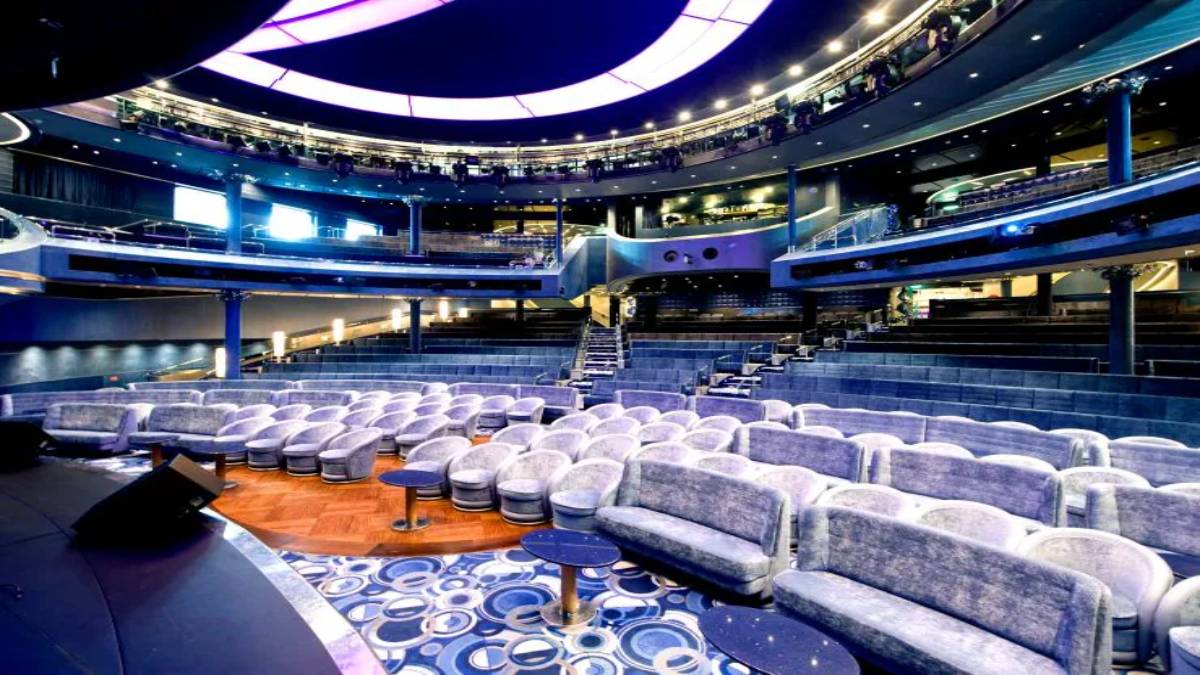 Entertainment
The Palladium hosts elaborate productions and highly entertaining stage shows, such as 'Knights of Rock and Roll,' 'The Songs of Andrew Lloyd Webber' and 'Best of the West End'. Fancy a bit of stand-up comedy? Swing by the Globe and catching some of the hottest comic shows! There is also an enormous casino and a wealth of shopping options for you to enjoy.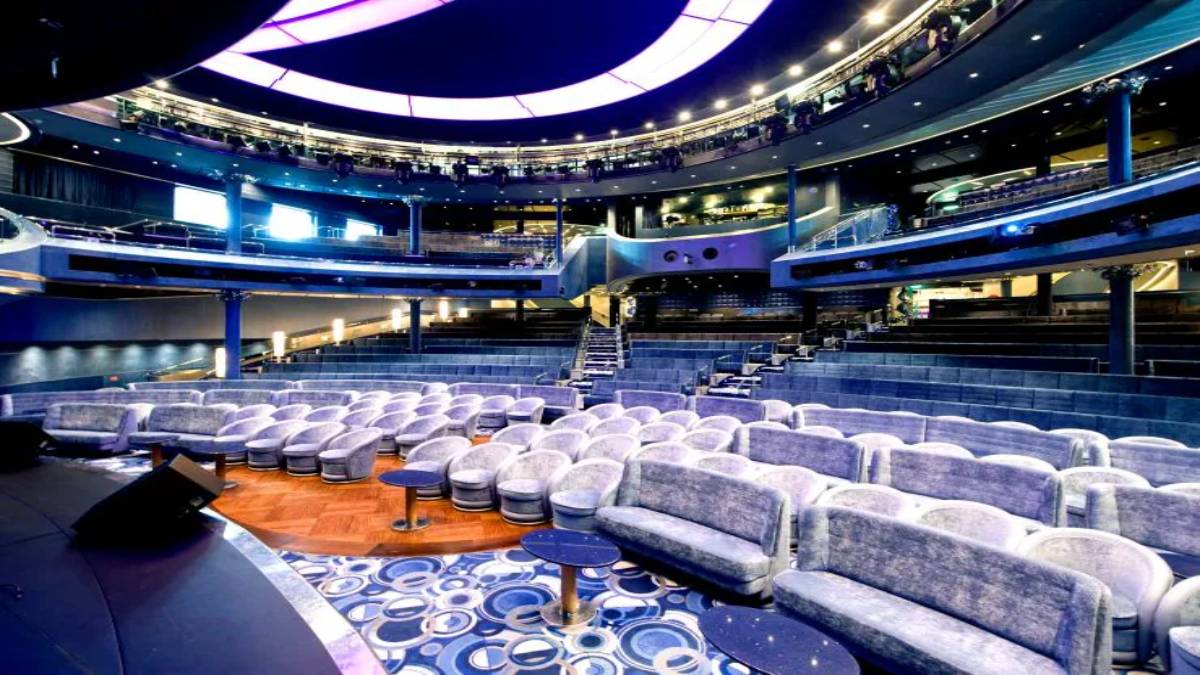 Facilities
Dining
Neptune Grill
The Belvedere
The Ocean Grill
Meridian Restaurant
Atul Kochhar's East restaurant
East Restaurant
Cafe Vivo
Bars
Intermezzo
The Orchid Bar
Spinnaker Bar
Piano Bar
The Rising Sun
The Crow's Nest
East Bar
Neptune Bar
Aquarius Bar
Entertainment
The Palladium
The Screening Room
Monte Carlo Casino
Electra nightclub
The Globe
Fun and Relaxation
The Oasis Spa
Neptune and Aquarius pools
Hydro-therapy pool
Treatment room
Thermal Suite
Salon
The Retreat
Sports Court
Gymnasium
The Cyber Centre
Miscellaneous
Library
Art Gallery
Shore excursions
Internet
Medical facility
Self Service Laundromat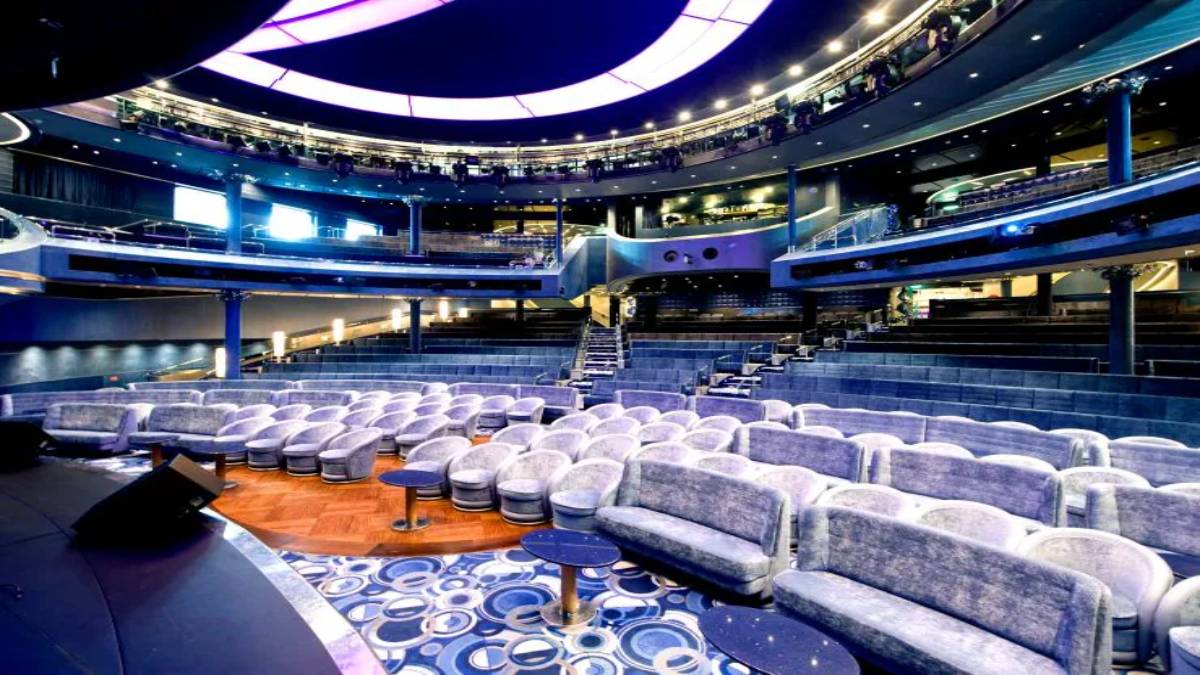 Kids
Being specifically designed for adults, the Arcadia ship is not suitable for young families; no bookings are accepted for people below the age of 18.
Itinerary
| Day | Date | Port | Arrival/Departure |
| --- | --- | --- | --- |
| 1 | 06 Jan 19 | Southampton | Embark |
| 2 | 07 Jan 19 | at sea | |
| 3 | 08 Jan 19 | at sea | |
| 4 | 09 Jan 19 | at sea | |
| 5 | 10 Jan 19 | Madeira | In Port |
| 6 | 11 Jan 19 | at sea | |
| 7 | 12 Jan 19 | at sea | |
| 8 | 13 Jan 19 | at sea | |
| 9 | 14 Jan 19 | at sea | |
| 10 | 15 Jan 19 | at sea | |
| 11 | 16 Jan 19 | St Lucia | In Port |
| 12 | 17 Jan 19 | at sea | |
| 13 | 18 Jan 19 | Aruba | In Port |
| 14 | 19 Jan 19 | at sea | |
| 15 | 20 Jan 19 | Panama Canal | Cruising Only |
| 16 | 21 Jan 19 | at sea | |
| 17 | 22 Jan 19 | at sea | |
| 18 | 23 Jan 19 | Huatulco | In Port |
| 19 | 24 Jan 19 | at sea | |
| 20 | 25 Jan 19 | at sea | |
| 21 | 26 Jan 19 | Cabo S Lucas | In Port |
| 22 | 27 Jan 19 | at sea | |
| 23 | 28 Jan 19 | at sea | |
| 24 | 29 Jan 19 | San Francisco | In Port |
| 25 | 30 Jan 19 | San Francisco | In Port |
| 26 | 31 Jan 19 | at sea | |
| 27 | 01 Feb 19 | at sea | |
| 28 | 02 Feb 19 | at sea | |
| 29 | 03 Feb 19 | at sea | |
| 30 | 04 Feb 19 | Honolulu | In Port |
| 31 | 05 Feb 19 | Honolulu | In Port |
| 32 | 06 Feb 19 | at sea | |
| 33 | 07 Feb 19 | at sea | |
| 34 | 08 Feb 19 | X Intl Dateline | International Dateline |
| 35 | 10 Feb 19 | Pago Pago | In Port |
| 36 | 11 Feb 19 | at sea | |
| 37 | 12 Feb 19 | at sea | |
| 38 | 13 Feb 19 | Lautoka | In Port |
| 39 | 14 Feb 19 | at sea | |
| 40 | 15 Feb 19 | Vila | In Port |
| 41 | 16 Feb 19 | at sea | |
| 42 | 17 Feb 19 | Noumea | In Port |
| 43 | 18 Feb 19 | at sea | |
| 44 | 19 Feb 19 | at sea | |
| 45 | 20 Feb 19 | Sydney | In Port |
| 46 | 21 Feb 19 | Sydney | In Port |
| 47 | 22 Feb 19 | at sea | |
| 48 | 23 Feb 19 | Brisbane | In Port |
| 49 | 24 Feb 19 | at sea | |
| 50 | 25 Feb 19 | Airlie Beach | In Port |
| 51 | 26 Feb 19 | Yorkeys Knob | In Port |
| 52 | 27 Feb 19 | at sea | |
| 53 | 28 Feb 19 | at sea | |
| 54 | 01 Mar 19 | Rabaul | In Port |
| 55 | 02 Mar 19 | at sea | |
| 56 | 03 Mar 19 | at sea | |
| 57 | 04 Mar 19 | at sea | |
| 58 | 05 Mar 19 | at sea | |
| 59 | 06 Mar 19 | at sea | |
| 60 | 07 Mar 19 | Kagoshima | In Port |
| 61 | 08 Mar 19 | Nagasaki | In Port |
| 62 | 09 Mar 19 | at sea | |
| 63 | 10 Mar 19 | at sea | |
| 64 | 11 Mar 19 | Hong Kong | In Port |
| 65 | 12 Mar 19 | Hong Kong | In Port |
| 66 | 13 Mar 19 | at sea | |
| 67 | 14 Mar 19 | Chan May | In Port |
| 68 | 15 Mar 19 | at sea | |
| 69 | 16 Mar 19 | at sea | |
| 70 | 17 Mar 19 | Singapore | In Port |
| 71 | 18 Mar 19 | Singapore | In Port |
| 72 | 19 Mar 19 | Port Kelang | In Port |
| 73 | 20 Mar 19 | Langkawi | In Port |
| 74 | 21 Mar 19 | at sea | |
| 75 | 22 Mar 19 | at sea | |
| 76 | 23 Mar 19 | Colombo | In Port |
| 77 | 24 Mar 19 | at sea | |
| 78 | 25 Mar 19 | at sea | |
| 79 | 26 Mar 19 | Mumbai | In Port |
| 80 | 27 Mar 19 | at sea | |
| 81 | 28 Mar 19 | at sea | |
| 82 | 29 Mar 19 | Dubai | In Port |
| 83 | 30 Mar 19 | Dubai | In Port |
| 84 | 31 Mar 19 | Muscat | In Port |
| 85 | 01 Apr 19 | at sea | |
| 86 | 02 Apr 19 | at sea | |
| 87 | 03 Apr 19 | at sea | |
| 88 | 04 Apr 19 | at sea | |
| 89 | 05 Apr 19 | at sea | |
| 90 | 06 Apr 19 | Suez Canal | Cruising Only |
| 91 | 07 Apr 19 | Haifa | In Port |
| 92 | 08 Apr 19 | Haifa | In Port |
| 93 | 09 Apr 19 | at sea | |
| 94 | 10 Apr 19 | at sea | |
| 95 | 11 Apr 19 | at sea | |
| 96 | 12 Apr 19 | at sea | |
| 97 | 13 Apr 19 | Seville (from Cadiz) | In Port |
| 98 | 14 Apr 19 | at sea | |
| 99 | 15 Apr 19 | at sea | |
| 100 | 16 Apr 19 | Southampton | Disembark |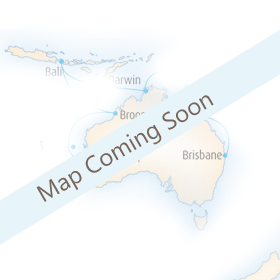 Cabin Information
Deckplan
PO World Cruises Arcadia Deckplans
Select a deck
Choose a deck number to view the deck layout
Ship Legend