The Princess Cruises reservation system is currently undergoing maintenance. We can't guarantee that the fares displayed are available or that a reservation can be placed.
The system is scheduled to be back up in approximately -1 hours.
Tap to hide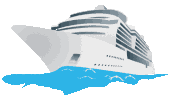 Please wait while we load the latest prices...
World Cruise - Roundtrip Los Angeles
Pacific Princess (K903A)
World Cruise - Roundtrip Los Angeles
Pacific Princess (K903A)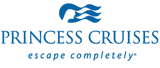 Fares
Secure Your Cabin &

Lock in Price

-

Obligation Free!
Cabins Held for up to 3 Days -
No Payment Required
INTERIOR
OCEANVIEW
BALCONY
SUITE
Current Selection

(Change Below)
()
Cabin Total
To Change Your Category, Click on Any Price Below
Prices are Per Person (AUD).
Ship Information
Accommodation
All cabins are comfortable and practical, with even the smallest featuring a sitting area with a sofa and coffee table.
Deckplan
This ship may be small but it's certainly not lacking in facilities, with the signature fine dining and brilliant entertainment for which Princess is famous. Explore 11 decks while you travel across the world in style and comfort.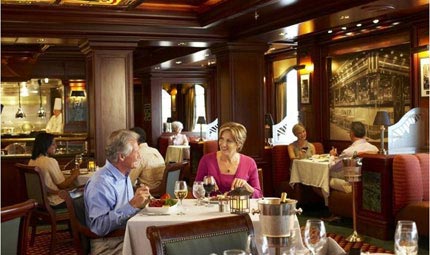 Dining
Every meal onboard is a delicious new experience with talented chefs working hard to serve passengers the very best cuisine on the sea.
The Club Restaurant offers traditional dining at set meal times with your own personal waiter for the duration of the cruise. Add a little variety with specialty dining options Sabatini's Italian restaurant, Sterling Steakhouse and Ultimate Balcony Dining.
Keep it casual with quick bites and takeaway at the pizzeria, patisserie, and the deck barbeque. Enjoy fantastic food around the clock with 24-hour Panorama buffet and room service.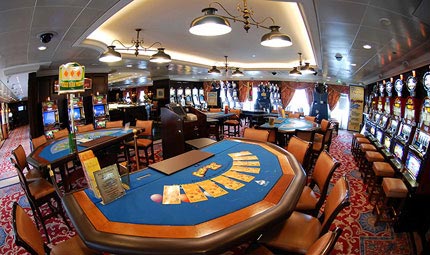 Entertainment
Be entertained at all hours with a fantastic range of facilities onboard.
Head to the Cabaret Lounge to be captivated by some of the greatest musicians, singers and performers on the sea or watch first-run films. Live a little wild at the casino or have a quiet drink at one of several classy bars.
Passengers can chill out by the pool, break a sweat with the sporting equipment and learn a new creative skill with ScholarShip@Sea enrichment classes. For the ultimate relaxation experience, the spa will pamper you with an incredible choice of packages.
Whether you want to be entertained or relaxed, the Pacific Princess is designed to meet almost any interest.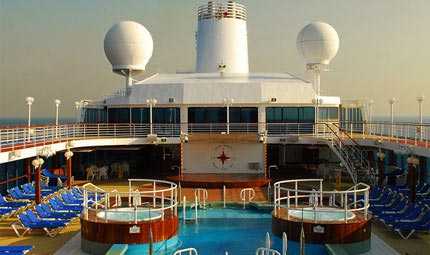 Facilities
Dining
Club Restaurant
Sabatini's Italian restaurant
Sterling Steakhouse
Ultimate Balcony Dining
Panorama Buffet
Patisserie
Pizzeria
Burger and hot dog grill
Deck barbeque
24-hour room service
Bars
Piano Bar
Pool Bar
Club Bar
Entertainment
Cabaret Lounge
Pacific Lounge
Casino
Fun and Relaxation
Main pool
Lotus Spa and Fitness Center
Golf practice cage
Jogging track
Shuffleboard
Child Care
Miscellaneous
ScholarShip@Sea
24-hour Internet cafe
Library
Card room
Duty-free Boutique Shopping
Medical center
Kids
All ages can have fun onboard Pacific Princess, and parents can escape without worrying about keeping the kids entertained. Three kids clubs are available, each targeted to a different age bracket, where your children will be supervised and entertained while you enjoy your holiday.
The children will never want to leave, with experienced counsellors dedicated to making their days the best. Kids' club services are available from morning until late.
Princess Pelicans (for ages 3 to 7) and Shockwaves (for ages 8 to 12) offer arts and crafts, kids' karaoke, pizza parties, pajama nights and the Fun Zone (for all ages) with plenty of fun activities and games to keep kids occupied. The Remix program (for ages 13 to 17) offers access to the Teen Center with video games and movies, fooseball tables, karaoke and regular organised activities and competitions.
Itinerary
World Cruise - Roundtrip Los Angeles
| Day | Date | Port | Arrival/Departure |
| --- | --- | --- | --- |
| 1 | 20 Jan 19 | Los Angeles | Depart 8:00pm |
| 2 | 21 Jan 19 | at sea | |
| 3 | 22 Jan 19 | at sea | |
| 4 | 23 Jan 19 | at sea | |
| 5 | 24 Jan 19 | at sea | |
| 6 | 25 Jan 19 | at sea | |
| 7 | 26 Jan 19 | Honolulu | Arrive 7:00am Depart 11:00pm |
| 8 | 27 Jan 19 | Maui (lahaina) | Arrive 7:00am Depart 6:00pm |
| 9 | 28 Jan 19 | at sea | |
| 10 | 29 Jan 19 | at sea | |
| 11 | 30 Jan 19 | at sea | |
| 12 | 31 Jan 19 | at sea | |
| 13 | 01 Feb 19 | at sea | |
| 14 | 02 Feb 19 | Tahiti (papeete) | Arrive 9:00am Depart 11:00pm |
| 15 | 03 Feb 19 | Huahine | Arrive 7:00am Depart 5:00pm |
| 15 | 03 Feb 19 | Raiatea | Arrive 8:30pm |
| 16 | 04 Feb 19 | Raiatea | Depart 6:00pm |
| 17 | 05 Feb 19 | at sea | |
| 18 | 06 Feb 19 | X Intl Date Line | |
| 19 | 08 Feb 19 | at sea | |
| 20 | 09 Feb 19 | Nuku'alofa | Arrive 7:00am Depart 4:00pm |
| 21 | 10 Feb 19 | at sea | |
| 22 | 11 Feb 19 | at sea | |
| 23 | 12 Feb 19 | Auckland | Arrive 9:00am Depart 11:00pm |
| 24 | 13 Feb 19 | at sea | |
| 25 | 14 Feb 19 | at sea | |
| 26 | 15 Feb 19 | Dunedin (port Chalmers) | Arrive 8:00am Depart 6:00pm |
| 27 | 16 Feb 19 | Stewart Island | Arrive 7:00am Depart 4:30pm |
| 28 | 17 Feb 19 | at sea | |
| 29 | 18 Feb 19 | at sea | |
| 30 | 19 Feb 19 | Sydney | Arrive 9:30am Depart 10:00pm |
| 31 | 20 Feb 19 | at sea | |
| 32 | 21 Feb 19 | at sea | |
| 33 | 22 Feb 19 | at sea | |
| 34 | 23 Feb 19 | Cairns | Arrive 7:00am Depart 10:00pm |
| 35 | 24 Feb 19 | at sea | |
| 36 | 25 Feb 19 | at sea | |
| 37 | 26 Feb 19 | at sea | |
| 38 | 27 Feb 19 | Darwin | Arrive 7:00am Depart 10:00pm |
| 39 | 28 Feb 19 | at sea | |
| 40 | 01 Mar 19 | at sea | |
| 41 | 02 Mar 19 | Komodo Island | Arrive 7:00am Depart 5:00pm |
| 42 | 03 Mar 19 | at sea | |
| 43 | 04 Mar 19 | at sea | |
| 44 | 05 Mar 19 | Singapore | Arrive 12:00pm |
| 45 | 06 Mar 19 | Singapore | Depart 2:00pm |
| 46 | 07 Mar 19 | Kuala Lumpur (port Kelang) | Arrive 7:00am Depart 7:00pm |
| 47 | 08 Mar 19 | Langkawi | Arrive 10:00am Depart 8:00pm |
| 48 | 09 Mar 19 | Phuket | Arrive 8:00am Depart 8:00pm |
| 49 | 10 Mar 19 | at sea | |
| 50 | 11 Mar 19 | at sea | |
| 51 | 12 Mar 19 | at sea | |
| 52 | 13 Mar 19 | Colombo | Arrive 7:00am Depart 7:00pm |
| 53 | 14 Mar 19 | at sea | |
| 54 | 15 Mar 19 | Maldives (male) | Arrive 7:00am Depart 6:00pm |
| 55 | 16 Mar 19 | at sea | |
| 56 | 17 Mar 19 | at sea | |
| 57 | 18 Mar 19 | at sea | |
| 58 | 19 Mar 19 | Seychelles Islands (mahe) | Arrive 8:00am Depart 10:00pm |
| 59 | 20 Mar 19 | at sea | |
| 60 | 21 Mar 19 | at sea | |
| 61 | 22 Mar 19 | Nosy Be | Arrive 8:00am Depart 6:00pm |
| 62 | 23 Mar 19 | at sea | |
| 63 | 24 Mar 19 | at sea | |
| 64 | 25 Mar 19 | Mauritius | Arrive 7:00am Depart 10:00pm |
| 65 | 26 Mar 19 | Reunion Island | Arrive 7:00am Depart 10:00pm |
| 66 | 27 Mar 19 | at sea | |
| 67 | 28 Mar 19 | at sea | |
| 68 | 29 Mar 19 | at sea | |
| 69 | 30 Mar 19 | Durban | Arrive 7:00am Depart 5:00pm |
| 70 | 31 Mar 19 | East London | Arrive 11:00am Depart 6:30pm |
| 71 | 01 Apr 19 | at sea | |
| 72 | 02 Apr 19 | Cape Town | Arrive 7:30am |
| 73 | 03 Apr 19 | Cape Town | |
| 74 | 04 Apr 19 | Cape Town | Depart 9:00pm |
| 75 | 05 Apr 19 | at sea | |
| 76 | 06 Apr 19 | Luderitz | Arrive 7:00am Depart 4:00pm |
| 77 | 07 Apr 19 | Walvis Bay | Arrive 9:00am Depart 9:00pm |
| 78 | 08 Apr 19 | at sea | |
| 79 | 09 Apr 19 | at sea | |
| 80 | 10 Apr 19 | at sea | |
| 81 | 11 Apr 19 | Saint Helena | Arrive 8:00am Depart 6:00pm |
| 82 | 12 Apr 19 | at sea | |
| 83 | 13 Apr 19 | at sea | |
| 84 | 14 Apr 19 | at sea | |
| 85 | 15 Apr 19 | at sea | |
| 86 | 16 Apr 19 | Natal | Arrive 7:00am Depart 5:00pm |
| 87 | 17 Apr 19 | Fortaleza | Arrive 9:00am Depart 7:00pm |
| 88 | 18 Apr 19 | at sea | |
| 89 | 19 Apr 19 | at sea | |
| 90 | 20 Apr 19 | Devil's Island | Arrive 10:00am Depart 12:00pm |
| 91 | 21 Apr 19 | at sea | |
| 92 | 22 Apr 19 | Barbados | Arrive 8:00am Depart 6:00pm |
| 93 | 23 Apr 19 | Guadeloupe (pointe-a-pitre) | Arrive 8:00am Depart 6:00pm |
| 94 | 24 Apr 19 | Marigot | Arrive 7:00am Depart 5:00pm |
| 95 | 25 Apr 19 | at sea | |
| 96 | 26 Apr 19 | at sea | |
| 97 | 27 Apr 19 | Fort Lauderdale | Arrive 7:00am Depart 4:00pm |
| 98 | 28 Apr 19 | at sea | |
| 99 | 29 Apr 19 | at sea | |
| 100 | 30 Apr 19 | Aruba | Arrive 9:00am Depart 6:00pm |
| 101 | 01 May 19 | at sea | |
| 102 | 02 May 19 | Panama Canal - Full Transit | Arrive 5:00am Depart 4:30pm |
| 103 | 03 May 19 | at sea | |
| 104 | 04 May 19 | Puerto Quepos | Arrive 7:00am Depart 7:00pm |
| 105 | 05 May 19 | at sea | |
| 106 | 06 May 19 | at sea | |
| 107 | 07 May 19 | Huatulco | Arrive 7:00am Depart 3:00pm |
| 108 | 08 May 19 | at sea | |
| 109 | 09 May 19 | Puerto Vallarta | Arrive 7:00am Depart 3:00pm |
| 110 | 10 May 19 | at sea | |
| 111 | 11 May 19 | at sea | |
| 112 | 12 May 19 | Los Angeles | Arrive 8:00am |
Cabin Information
Deckplan
Princess Cruises Pacific Princess Deckplans
Select a deck
Choose a deck number to view the deck layout
Ship Legend
Ship legend not available