The Princess Cruises reservation system is currently undergoing maintenance. We can't guarantee that the fares displayed are available or that a reservation can be placed.
The system is scheduled to be back up in approximately -24 hours.
Tap to hide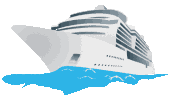 Please wait while we load the latest prices...
World Cruise Liner - London To Brisbane
Sea Princess (C913C)
World Cruise Liner - London To Brisbane
Sea Princess (C913C)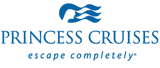 Fares
Secure Your Cabin &

Lock in Price

-

Obligation Free!
Cabins Held for up to 3 Days -
No Payment Required
INTERIOR
OCEANVIEW
BALCONY
SUITE
Current Selection

(Change Below)
()
Cabin Total
To Change Your Category, Click on Any Price Below
Prices are Per Person (AUD).
Ship Information
Accommodation
The accommodation onboard the Sea Princess is both comfortable and affordable, with both state rooms and suites providing cruisers with a welcoming place to rest their weary heads after non-stop days of fun in the sun.
Deckplan
Explore the spacious decks of this spectacular ship, from popular dining and entertainment venues to freshwater pools, staterooms and more.
Dining
The dining options onboard the Sea Princess are in a word, impressive. The options are broad, with cruisers able to choose from traditional, anytime, specialty and casual dining.
Eat at the time of your choice in the Rigoletto Dining Room where you can enjoy flexibility in dining times, while also enjoying the delicious food on offer at the traditional dining rooms.
Those looking for something more alternative can check out the specialty restaurants onboard. Sterling Steakhouse and the Ultimate Balcony Dining are run by fantastic chefs whose sole purpose onboard the Sea Princess is to impress the guests.
Eat on the run and pay a visit to places like the Horizon Court buffet, Sundaes ice cream bar and Prego Pizzeria. Avoid the usual dining time crowds and relax with some take-away by the pool.
Entertainment
Boasting some of the most talented musicians, singers and dancers at sea, the Sea Princess knows how to entertain its guests.
See live shows in the Princess Theater and Vista Show Lounge or enjoy a Movie Under the Stars at the outdoor theater. Play a game of poker at the Monte Carlo Club Casino or simply relax with friends and drinks in the Wheelhouse Bar, Razzmatazz and Crooners Bar
Facilities
Dining
Traviata Dining Room
Rigoletto Dining Room
Sterling Steakhouse
Ultimate Balcony Dining
Horizon Court Buffet
Patisserie
Sundaes Ice Cream Bar
Cafe Corniche
Riviera Grill
Afternoon Tea
24-hour Room Service
Bars
Wheelhouse Bar
Razzmatazz
Crooners Bar
Premier Cru
Entertainment
Princess Theater
Vista Show Lounge
Movies Under the Stars outdoor theater
Monte Carlo Club Casino
ScholarShip@Sea
Fun and Relaxation
Riviera Pool
Hot Tubs
Lotus Spa
Lotis Spa, Gym and Fitness Area
Shuffleboard
Sports Court
Child Care
Youth Centre
Video Arcade
Miscellaneous
World-Class Art Collection, Gallery and Auctions
24-hour Internet Cafe
Library and Writing Room
Boutiques
Kids
A range of youth and teen programs are available on the Sea Princess, ensuring everyone is kept amused and entertained.
Princess Pelicans is perfect for children aged 3 to 7 years and offers arts and crafts, backstage tours, scavenger hunts, talent shows and a disco night. Shockwaves attracts children aged 8 to 12 years and offers the same activities.
Cruisers aged between 13 and 17 can take part in Remix; a great program that offers sports competitions, late night movies, Karaoke, PlayStation 2, DJ workshops and Hip-Hop dance classes.
Itinerary
World Cruise Liner - London To Brisbane
| Day | Date | Port | Arrival/Departure |
| --- | --- | --- | --- |
| 1 | 09 Jul 19 | London (dover) | Depart 9:00pm |
| 2 | 10 Jul 19 | Portland (uk) | Arrive 7:00am Depart 4:00pm |
| 3 | 11 Jul 19 | Cork (cobh) | Arrive 10:00am Depart 10:00pm |
| 4 | 12 Jul 19 | at sea | |
| 5 | 13 Jul 19 | at sea | |
| 6 | 14 Jul 19 | Reykjavik | Arrive 9:00am Depart 10:00pm |
| 7 | 15 Jul 19 | at sea | |
| 8 | 16 Jul 19 | at sea | |
| 9 | 17 Jul 19 | at sea | |
| 10 | 18 Jul 19 | St John's Nf | Arrive 9:00am Depart 6:00pm |
| 11 | 19 Jul 19 | at sea | |
| 12 | 20 Jul 19 | at sea | |
| 13 | 21 Jul 19 | New York | Arrive 6:00am |
| 14 | 22 Jul 19 | New York | Depart 5:00pm |
| 15 | 23 Jul 19 | at sea | |
| 16 | 24 Jul 19 | Charleston | Arrive 8:00am Depart 10:00pm |
| 17 | 25 Jul 19 | at sea | |
| 18 | 26 Jul 19 | at sea | |
| 19 | 27 Jul 19 | at sea | |
| 20 | 28 Jul 19 | Curacao | Arrive 8:00am Depart 6:00pm |
| 21 | 29 Jul 19 | at sea | |
| 22 | 30 Jul 19 | Panama Canal - Full Transit | Arrive 6:00am Depart 4:30pm |
| 23 | 31 Jul 19 | at sea | |
| 24 | 01 Aug 19 | Puntarenas | Arrive 7:00am Depart 7:00pm |
| 25 | 02 Aug 19 | at sea | |
| 26 | 03 Aug 19 | Manta | Arrive 9:00am Depart 7:00pm |
| 27 | 04 Aug 19 | at sea | |
| 28 | 05 Aug 19 | Salaverry | Arrive 7:00am Depart 5:00pm |
| 29 | 06 Aug 19 | Lima (callao) | Arrive 9:00am |
| 30 | 07 Aug 19 | Lima (callao) | Depart 2:00pm |
| 31 | 08 Aug 19 | at sea | |
| 32 | 09 Aug 19 | at sea | |
| 33 | 10 Aug 19 | at sea | |
| 34 | 11 Aug 19 | at sea | |
| 35 | 12 Aug 19 | Easter Island | Arrive 7:00am Depart 6:00pm |
| 36 | 13 Aug 19 | at sea | |
| 37 | 14 Aug 19 | at sea | |
| 38 | 15 Aug 19 | Pitcairn Island | Arrive 10:00am Depart 2:00pm |
| 39 | 16 Aug 19 | at sea | |
| 40 | 17 Aug 19 | at sea | |
| 41 | 18 Aug 19 | Tahiti (papeete) | Arrive 7:00am Depart 9:00pm |
| 42 | 19 Aug 19 | Bora Bora | Arrive 7:00am Depart 5:00pm |
| 43 | 20 Aug 19 | at sea | |
| 44 | 21 Aug 19 | at sea | |
| 45 | 22 Aug 19 | X Intl Date Line | |
| 46 | 24 Aug 19 | at sea | |
| 47 | 25 Aug 19 | Auckland | Arrive 10:00am Depart 9:00pm |
| 48 | 26 Aug 19 | Bay Of Islands | Arrive 8:00am Depart 5:00pm |
| 49 | 27 Aug 19 | at sea | |
| 50 | 28 Aug 19 | at sea | |
| 51 | 29 Aug 19 | Sydney | Arrive 7:00am Depart 4:00pm |
| 52 | 30 Aug 19 | at sea | |
| 53 | 31 Aug 19 | Brisbane | Arrive 7:00am |
Cabin Information
Deckplan
Princess Cruises Sea Princess Deckplans
Select a deck
Choose a deck number to view the deck layout
Ship Legend
Ship legend not available