Accommodation
Deckplan
Explore the decks of the Pacific Dawn, which are home to bars, shops, a Purser's desk and Shore Tours desk. It's even the home of special events such as the viZion Laser Light Show.
Head to Deck 14 for the best seat on the ship.
The Dome boasts live bands, dancing, comedy performances, theme night celebrations and more.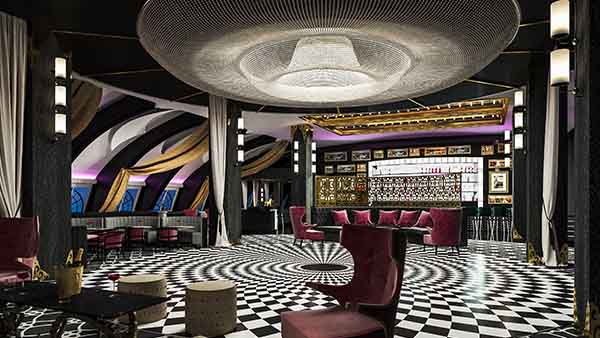 Dining
All main meals onboard the P&O Pacific Dawn are included in the cost of your cruise. The choices will tempt and tantalize your taste buds around the clock, with fresh flavours, unique dishes and all-you-can-eat buffets impressing even the fussiest of eaters.
The Salt Grill by Luke Mangan is fast becoming a popular restaurant onboard the P&O Pacific Dawn. Offering dishes like the Chef's signature Crab Omelette and Liqorice Parfait with Lime Syrup, this restaurant offers a fine dining experience.
The Waterfront, The Pantry and Shell and Bones are other popular dining spots, and are exclusive to the P&O Pacific Dawn.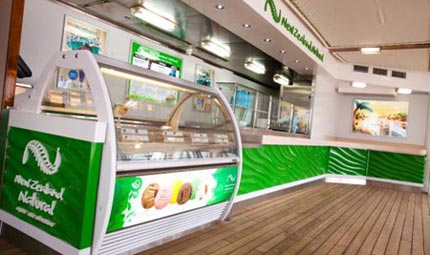 Entertainment
The wide range of entertainment venues onboard the P&O Pacific Dawn will ensure your cruising experience is one to remember.
The Dome entertainment area transforms into a nightclub when the sun goes down, while the Show Lounge puts on live, glittering shows on a regular basis throughout the duration of your Pacific Dawn cruise.
Relax in the theatre with a good movie, play a round of poker at one of the onboard casinos or enjoy a quiet cocktail with new friends at one of the nine lounges and bars.
There is something for everyone onboard the P&O Pacific Dawn.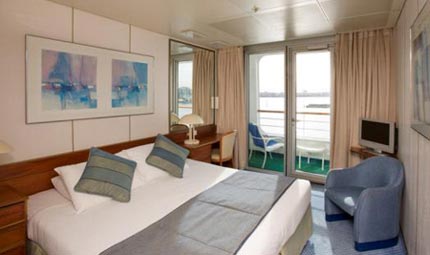 Facilities
P&O Pacific Dawn onboard facilities include:
Dining
Pizzeria
Lido Cafe
Cafe del Sol
The Grill
La Patisserie
Bravo Trattoria
Main Dining Room
Palm Court Dining Room
Bengal Bar
Bars
Adagio Bar
Bacchus Bar
Promenade Bar
Bengal Bar
Entertainment
Stage Door Casino & Sports Bar
Legends Sports Bar & Casino
International Show Lounge
The Dome
The Plaza
Theatre
Cinema
Card Room
Photo Gallery
Art Gallery
Library
Fun and Relaxation
Lotus Spa
Steam & Sauna Room
Fitness Centre & Aerobics Room
Hot Tubs
Lido Pool
Beauty Parlour
Pacific Dawn
Child Care
Childcare Centre
Teen Lounge
Turtle Cove Children's Area
Shark Shack Children's Area
Miscellaneous
Internet Cafe
Medical Centre
Shopping Boutiques
Self Service Laundromat
Duty and Tax Free Shopping
Kids
The P&O Pacific Dawn offers fun and experiences for all ages; even the kids. Several Children's Centres are located throughout the ship, offering fun programs, edutainment and shows for both younger and older children.
Areas for children onboard the P&O Pacific Dawn include:
Teen Lounge
Turtle Cove
Children's Area
Shark Shack Children's Area