Accommodation
Deckplan
The largest ocean liner ever built offers elegant and luxurious on board services and facilities. Peruse Queen Mary 2's deck plans to see what you can experience during the voyage of a lifetime.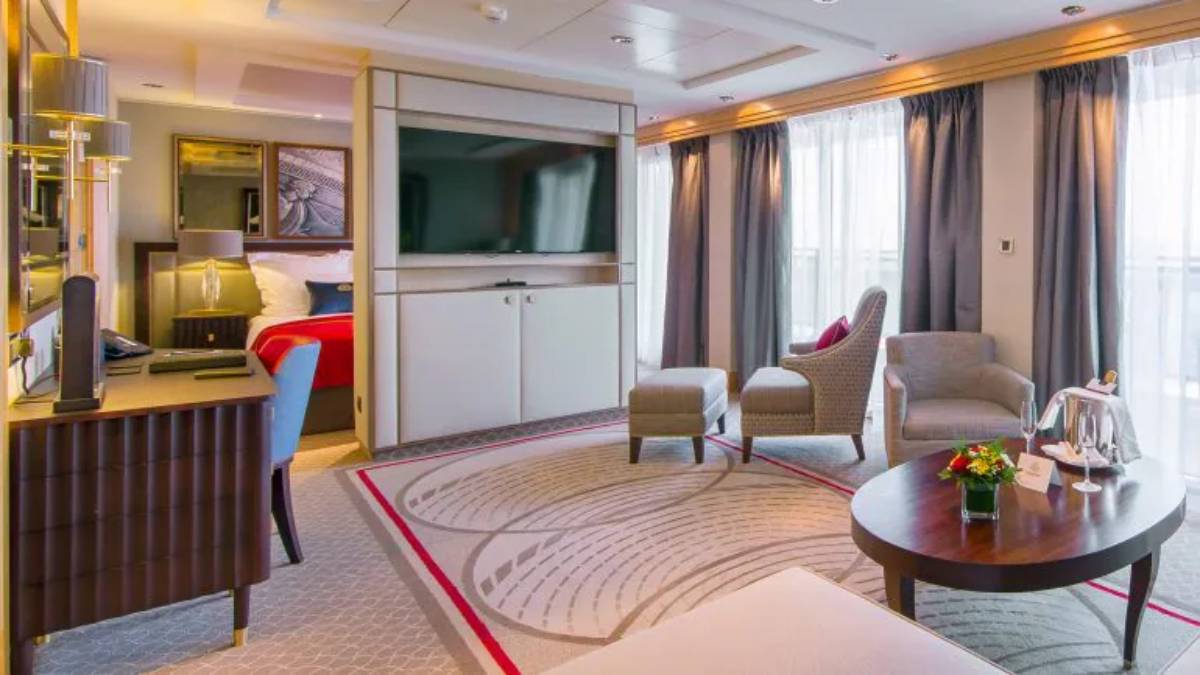 Dining
Two-tier Britannia Restaurant, offers delicious culinary delights designed by Cunard's Global Clinary Ambassador, Jean-Marie Zimmermann. With a choice of an early or late sitting and a grand staircase for a grand entrance, this restaurant will truly make an impression.
Queen Mary 2's most luxurious restaurant is Queens Grill, offering a la carte menus and attentive service. Its twin Princess Grill just next door also offers intimate single seating with the signature Cunard service and impressive menus.
Todd English Restaurant, named for its designing Chef, serves specialty Mediterranean fare overlooking the pool terrace.
Kings Court self-serve buffet is open all day and late at night. In the evenings the restaurant becomes one of four alternating specialty venues: Lotus Asian cuisine; the Carvery British-style roasts; La Piazza Italian cuisine; and the Chef's Galley.
Traditional afternoon tea is served by white-gloved waiters accompanied by the orchestra in the Queens Room ballroom. Cafe Carintha is a perfect place to relax with specialty teas, coffees and pastries. With 24 hour room service you will have access to a magnificent range of dining options at any hour.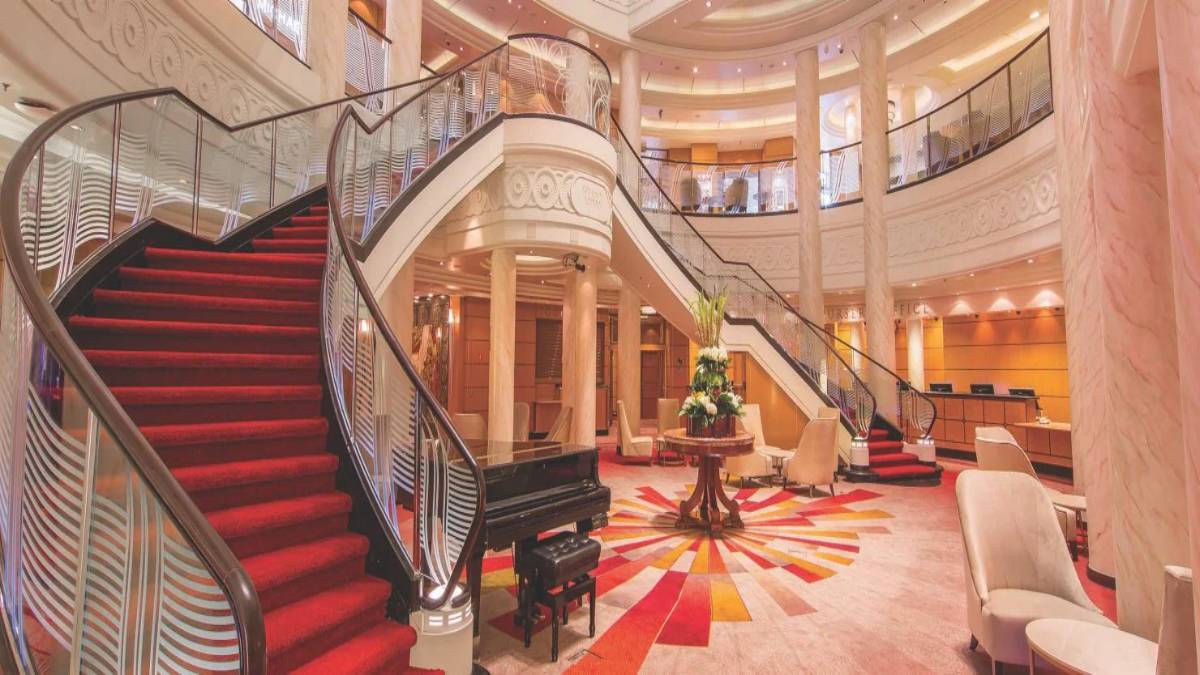 Entertainment
Dance the night away or soak in the relaxing ambiance with a diverse range of bars and lounges. The Commodore Club offers Martini Mixology and Whiskey Tasting classes and The Golden Lion English pub boasts darts, karaoke, live sports, ale and a daily pub lunch. The largest ballroom at sea, Queens Room, hosts Royal Night Theme Balls while G32 dual-level nightclub holds themed nights from the 60s, 70s and 80s.
Be enthralled by live musicals and theatre productions in the two-deck 1,000 seat Royal Court Theatre. Try your luck at poker in the Monte Carlo-inspired Empire Casino, with complimentary gaming lessons. Explore the galaxy with Illuminations, the world's only planetarium at sea.
Get active with state-of-the-art sports and fitness facilities, fitness classes and five swimming pools. Reward yourself with a luxurious massage at the Canyon Ranch SpaClub.
Enrich your mind with Cunard ConneXions classes such as watercolour painting and ballroom dancing, and discover the Maritime Quest museum exhibition documenting the long history of Cunard Line.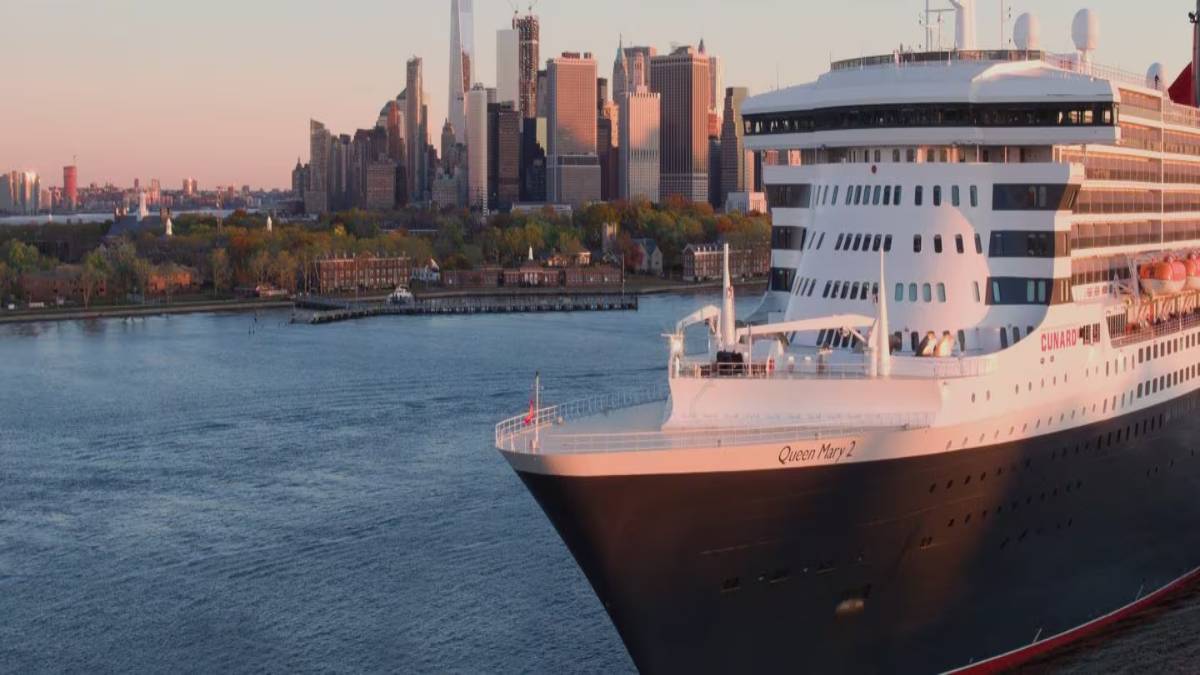 Facilities
Queen Mary 2 on board facilities include:
Dining
Britannia Restaurant
Boardwalk Cafe
The Grills Terrace
Todd English Restaurant
Queens Grill
Princess Grill
Kings Court
Winter Garden
Queens Room
Bars
Commodore Club
Churchill's Cigar Lounge
Concierge Lounge
Terrace Bar
Veuve Clicquot Champagne Bar
Golden Lion
Chart Room
Sir Samuel's
Entertainment
Illuminations
Royal Court Theatre
Empire Casino
Fun and Relaxation
Sports centre
Shuffleboard and quoits
Golf simulator
Tennis court
Pools
Gym and fitness centre
Atlantic room
Canyon Ranch SpaClub and Beauty Salon
RADA Acting Workshops
Children
Nursery
The Play Zone
The Zone
Miscellaneous
Pet kennel
Mayfair Shops
Carlendon Fine Art
Image gallery
Maritime Quest museum
The Fairways
Library
Bookshop
Cunard ConneXions
iSTUDY
Boardroom
Atrium
Voyage Sales Office
Pursers Office
Grand Lobby
Kids
All Cunard ships offer complimentary youth programs to entertain and look after children and teenagers aged 2-17 years while parents enjoy their cruise. Children's supper/tea is served daily so parents can have formal dinner by themselves.
Activities vary every day and run during the day and into the night. Depending on age, your young ones can take part in arts and crafts, movies, quizzes, table tennis and scavenger hunts. Specially designed areas The Play Zone and The Zone are the base of activities and can be used by appropriate age groups to simply relax and meet new friends.
A night nursery for ages 12-23 months is open from 6:00pm to 11:00pm daily on a first come first served basis. Children under 2 years old can use the facilities and activities during the day with parental supervision.