Due to the COVID-19 concern, our office will be closed on weekends.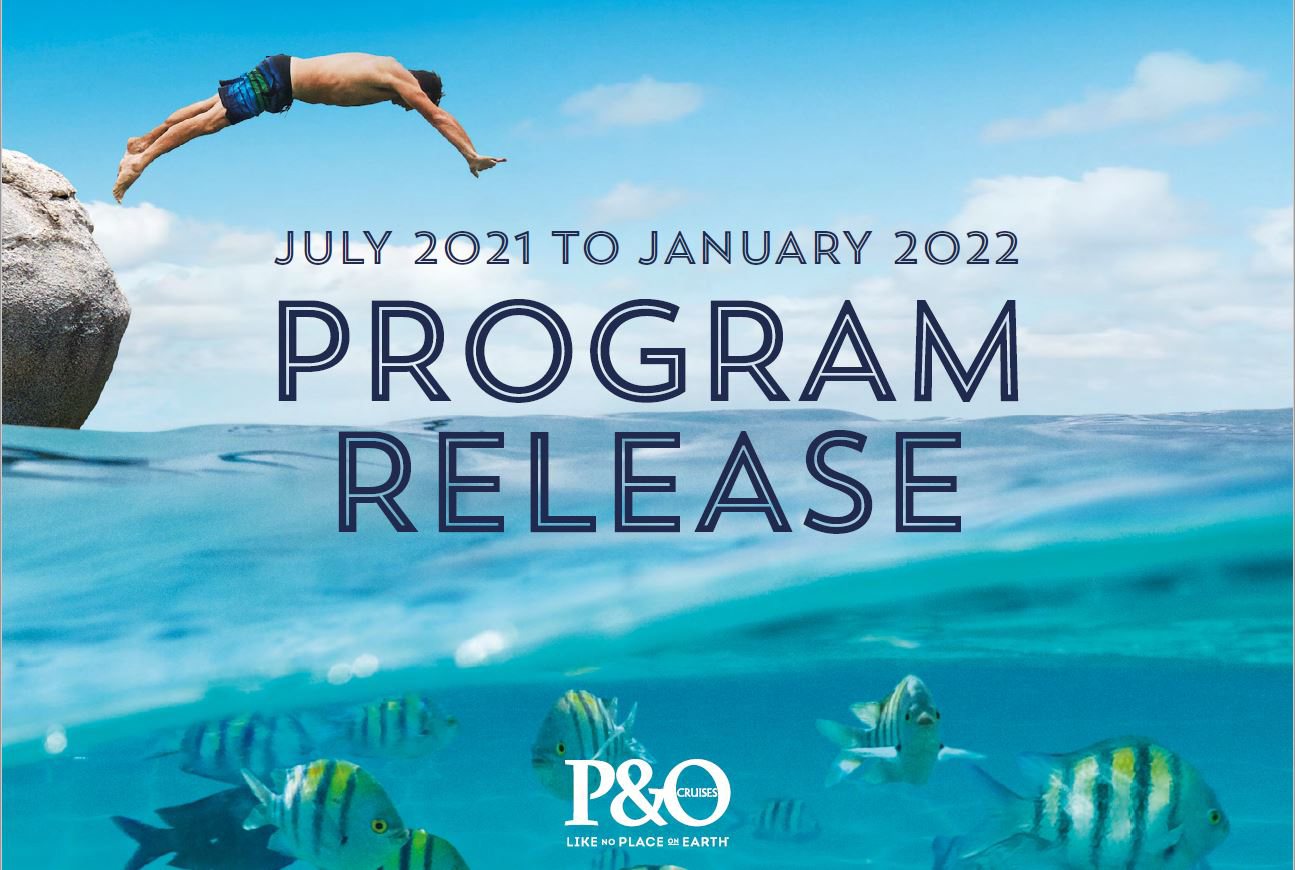 2021-2022 P&O Program Release
Cruise like no place on earth on a great range of departures from Sydney, Brisbane, Melbourne, Adelaide and Auckland, plus return to Cairns for a new season.
Plus, there's so much choice for everyday Aussies and Kiwi families to enjoy the Pacific Islands with departures from Sydney, Brisbane, Cairns, Melbourne and Auckland.
P&O also has Main Events covered with two Australia Day cruises – one from Sydney and one from Melbourne calling at Sydney on Australia Day.
PLUS P&O continues to deliver Short Breaks and for those who want to dig a little deeper, P&O Voyages.
NOW is the time to plan your much awaited cruise vacation with P&O with sailings on 2021-2022!
Offer expires
01/28/2022 16:00
Travel Dates 03 Jul 2021 - 28 Jan 2022
Book Before 28 Jan 2022
*The prices below are based on the conditions on this special & may not be the cheapest. Please note that prices and inclusions are subject to change. Please contact our reservation team to find the best deal for you.