Due to the COVID-19 concern, our office will be closed on weekends.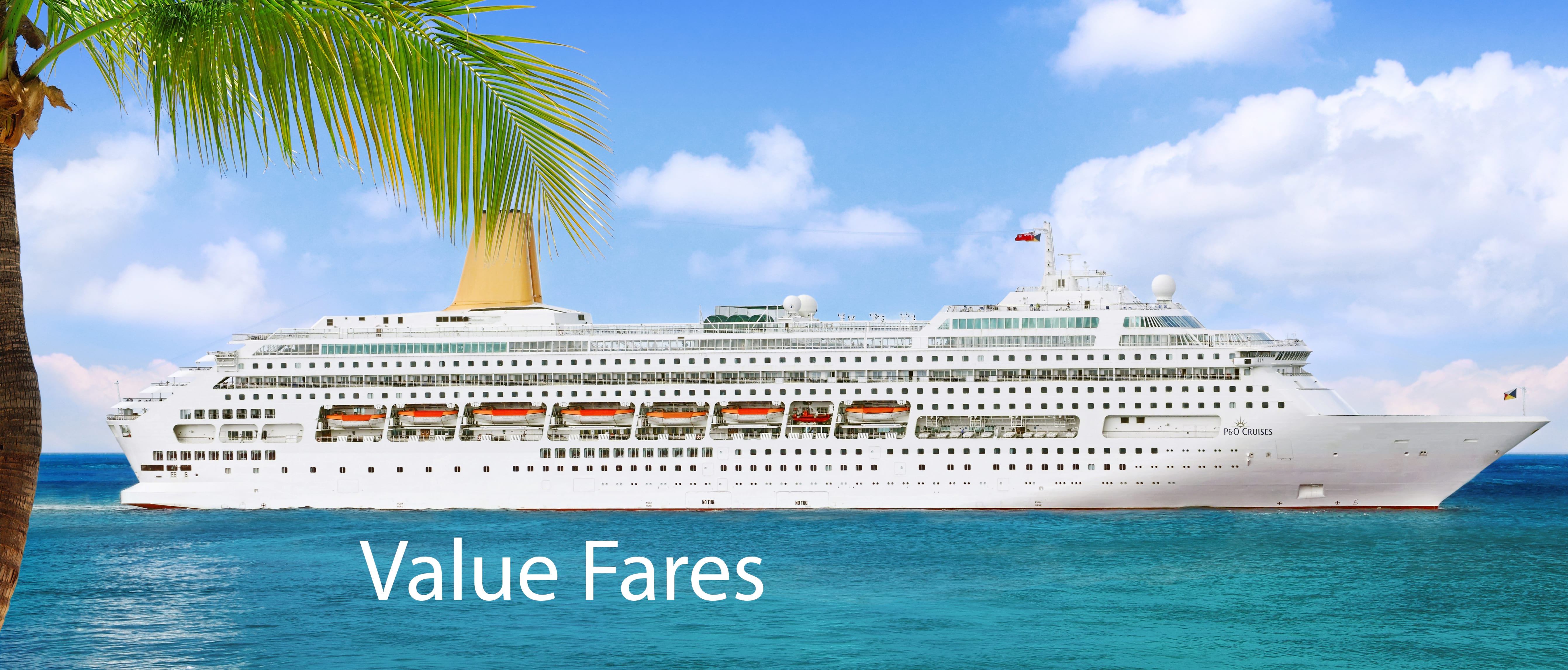 P&O Cruises - Value Fare
Value Fare is not the lowest fare but gives you flexibility. Recommended for first-time cruisers. Special offer for a limited time only!
Flexible Payment Policy
Choose your room (if available)
Includes special offers or value adds that vary with each retail campaign offer
Looking for a Drinks Package? Try the Value Plus Fare
Offer expires
12/30/2020 16:00
Travel Dates 15 May 2017 - 30 Dec 2022
Book Before 30 Dec 2020
*The prices below are based on the conditions on this special & may not be the cheapest. Please note that prices and inclusions are subject to change. Please contact our reservation team to find the best deal for you.