Due to the COVID-19 concern, our office will be closed on weekends.
The island of Ko Samui is known for three things: glorious white-sand beaches, crystal clear water and stunning Buddhist Temples. However, delve a little deeper into your exploration of this island paradise and you will find so much more.
This cosmopolitan melting pot offers a broad appeal to every kind of traveler. Measuring just 25 kilometres long and 21 kilometres wide, the coast is a hub of beautiful beach resorts, fantastic restaurants, stunning beaches and an impressive range of discovery tours. Venture inland and you will discover gorgeous, rugged mountains and stunning rainforest scenery.
The casual, unspoiled nature of this island is exactly what makes it a wonderful place to visit. It's the perfect place to do as little or as much as you like and is a true masterpiece of Southeast Asia.
What to Explore
Expand
Elephant Trekking
Explore the jungles of Ko Samui in a way you may never have even thought of before; on the back of an elephant! As Thailand's national animal, the mighty elephant is a symbol of royalty and strength and a ride on an elephant's back is a true Thailand experience.
Trek through thick jungle, alongside and through rivers and past exciting and unforgettable sights. Visit Samui's most famous waterfall and take a refreshing dip before returning to the real world.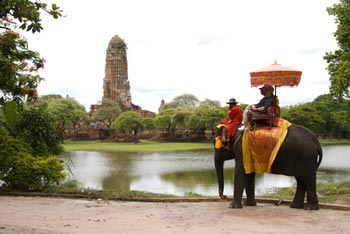 Coconut Plantation and Monkey Show
On Samui, the monkey is a man's best friend. See them work together in harvesting the many coconut trees that line that island's beaches. The Monkey Theatre offers shows that display the dexterous skills of the monkeys and are entertaining to say the least.
Chaweng Beach
Situated on the east coast of the island, Chaweng Beach is without a doubt one of the island's best natural treasures. Spanning four majestic miles, this beach is characterized by its pure white sand and crystal clear waters and is perfect for a day of relaxation.
Temperatures
Expand
Average Temperatures
January: 27°C
February: 27°C
March: 28°C
April: 29°C
May: 29°C
June: 29°C
July: 28°C
August: 28°C
September: 28°C
October: 27°C
November: 27°C
December: 26°C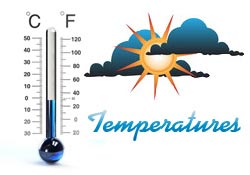 Dining
Expand
Dining Suggestions
Whether it's international 5 star cuisines or traditional Thai food you're after, you'll never go hungry in Ko Samui! Chewang Beach is home to an impressive selection of acclaimed restaurants, while more high quality, reasonably priced food can be found in Lamai.
A huge range of restaurants, cafes, bakeries and noodle shops can be found scattered around the island so the choice is really up to you!
Bring to Shore
Expand
What to bring to shore?
Comfortable, flat-soled shoes and light-weight clothing are a must if you plan on doing a lot of walking around.
If you are staying outdoors, a hat, sunscreen, insect repellent and bottled water are essential.
Ensure you bring your passport, identification and cash/credit cards.
Make sure you don´t forget your camera either!
Docking
Expand
Docking
Your cruise ship will anchor just off Nathorn.
Passengers will then be tendered to shore, where transport is available.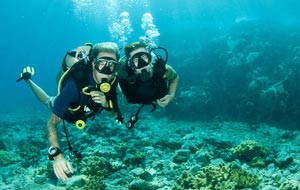 Information
Expand
General Information
Currency: Baht
Language: Thai
Population: 55,000
Time Zone: GMT+7