Due to the COVID-19 concern, our office will be closed on weekends.
Packed to the brim with untouched natural beauty and resources, Wala is an unspoiled paradise just begging to be explored. With no electricity, phones or cars, it is the perfect destination to truly escape it all!
Positioned off the north-eastern coast of Malakula Island, Wala is as deserted as it gets. The primary modes of transport here are outrigger canoes…or walking. However, this is the way of life in these parts and the locals are more than happy to welcome you into it.
Being so remote and undeveloped, Wala offers a true cultural experience that you really can't find anywhere else. Combine this with white sand beaches fringed with tropical palms and surrounded by turquoise coloured bays, and you have an island paradise you may never want to leave.
What to Explore
Expand
Village Tours
Wala is a place where age-old traditions have been passed on from one generation to another, making it a place where you can soak up history and tradition like it was 100 years ago.
Take part in some of the cultural demonstrations and watch on as the locals put on amazing traditional dance displays.
Tourists can either go barefoot or ride some of the dugout canoes to see and experience the island.
Shopping
While visiting Wala, set some time aside to take advantage of the great shopping options available on the island. Browse the wonderfully designed handicrafts, which can be found right on the fringe of the island's beaches. These unique souvenirs can range from sarongs to delicate wood carvings and are lovely keepsakes of your time here.
Snorkelling and swimmin
Dive beneath the surface and explore the natural wonders hidden below the turquoise waters that separate Wala from the mainland. Get to know the local tropical fish and go on a journey of exploration in the coral forests that make this natural reef.
Temperatures
Expand
Average Temperatures
January: 26°C
February: 26°C
March: 26°C
April: 26°C
May: 25°C
June: 25°C
July: 24°C
August: 24°C
September: 24°C
October: 25°C
November: 26°C
December: 26°C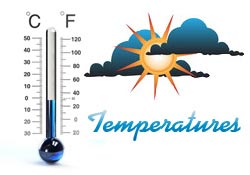 Dining
Expand
Dining Suggestions
Only 200-300 people call Wala home, meaning dining options on the island are very limited.
Tourists are encouraged to bring their own food, or get a taste of the local fruits and coconuts on offer at the beach stalls.
Bring to Shore
Expand
What to bring to shore?
A day on Wala Island wouldn't be complete without essential items like a towel, insect repellent, sunscreen, hat, flat-soled shoes, a bottle of drinking water and lightweight clothing. Ensure you bring along your swimmers and snorkeling gear so that you can explore the reef too.
Please be advised that nudity is not allowed during beach hours on Wala Island.
Docking
Expand
Docking
Ships usually anchor between the islands of Rano and Wala.
Tenders from the ship will transport passengers to Wala Island.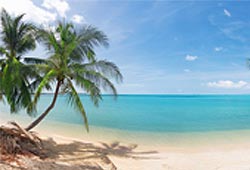 Information
Expand
General Information
Currency: Vanuatu vatu (VUV)
Language: Bislama, English, French
Population: 300 approx
Time: GMT+11
International Country Telephone Code: + 678

Here is a handy Guide to Diving and Snorkeling you can download & print out!
Sorry, we were unable to find any cruises matching this search.