Due to the COVID-19 concern, our office will be closed on weekends.
There aren't too many places in the world that can surpass the beauty of Vanuatu's Port Vila. A tropical paradise that boasts flawless beaches and lush gardens, Vila is busting to the seams with unique tourist attractions and adventures.
As a centre for music, art, culture, tradition and passion, Vila is a gateway to everything the fabulous islands of Vanuatu have to offer. From fabulous shopping opportunities and an eclectic cafe scene, to stunning scenery and idyllic outlooks, Vila is an island that offers it all.
With Vanuatu often referred to as the "Happiest Place on Earth" it's easy to see why Vila is such a popular place to visit all year round.
What to Explore
Expand
Shopping
Port Vila is the hub of Vanuatu, and as such boasts a vast array of shopping opportunities. From traditional jewelry, local art works and crafted items toreplicas of famous designers, there is something here for everyone.
The primary shopping locations can be found along Port Vila's Main Street, with the markets by the pier a more laid back alternative. Some of its most famous stores in Vila include Handikraf Blong Vanuatu, Vanuatu Bijouterie, Golden Butterfly, and Vila Handprints.
While you are shopping, always remember to keep the Customs laws of your home country in mind. You don´t want to have to throw all your new things away at the airport when you arrive home!
Scuba Diving
Dive into an underwater paradise when you embark on a snorkeling or scuba diving adventure of the reef surrounding Vila Island. Boasting the most colorful and majestic coral reef sites in the entire Pacific Ocean, this is a must-do activity for anyone interested in seeing the beauty of the underwater world.
Whether it´s simply cruising along with the tropical fish or exploring historical wrecks, like the ruined Star of Russia, and the trading vessel, Konanda ship wrecks, this is guaranteed to be an experience you will never forget.
Golf
If staying on land is more your style, but you don´t want to do anything too strenuous, why not play a round of golf?
Vila is home to three main golf courses; the Port Vila Country Club, Le Meridien and Le Lagon Resort Vanuatu. All are high-quality courses and offer the perfect day outfor those wanting to practice their swing.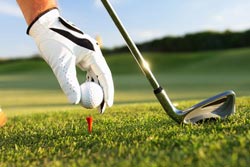 Fishing
Fishing is a hugely popular past time in Vila, with the options for tourists seemingly endless. Try out some deep-sea fishing, reef fishing or game fishing, with several operators on the island giving you exclusive access to a beach where you can cook and dine on what you just caught.
There are even fishing operators that will drop you off and then pick you up from uninhabited islands where you can fish and explore the caves and scenery for as long as you desire.
Temperatures
Expand
Average Temperatures
January: 30.3°C
February: 30.2°C
March: 29.9°C
April: 28.9°C
May: 27.7°C
June: 26.7°C
July: 25.9°C
August: 26.1°C
September: 26.7°C
October: 27.8°C
November: 28.9°C
December: 29.7°C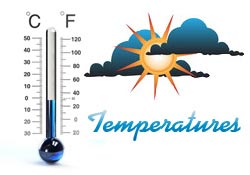 Dining
Expand
Dining Suggestions
There are excellent dining options and restaurants available to you while visiting Port Vila. The heart of Vanuatu boasts over 50 different restaurants, as well as the regular Melanesian village feasts.
Experience the true taste of Vanuatu with a feast at Le Rendez Vous, while enjoying an outlook over the beautiful bay. Tamanu Beach Club & Restaurant is another great option and is located right on the beach!
The most popular French food spots are Vila Chaumiere, which rests on the river, and Tropik Bistrot, which is a small romantic getaway restaurant.
Bring to Shore
Expand
What to bring to shore?
A humid climate makes lightweight clothing, sunscreen, sunglasses and a hat essential to your visit to Vila. If you are planning on doing some walking, ensure you bring flat-soled shoes, while swimming gear is a must if you plan on taking a dip in the crystal clear waters that surround the island.
Be aware that the Ni-Vanuatu people are quite conservative, so dress in a modest manner.
Docking
Expand
Docking
Your cruise ship will dock at the pier located approximately 1 mile from Port Vila´s center.
From there, visitors can take either a van or bus (marked with a B) or a taxi (marked with a T) into town.
Information
Expand
General Information
Currency: VATU (VT)
Language: Bislama (official), English and French are widespread and spoken as secondary languages.
Population: 38,000
Time Zone: VUT (UTC+11)