Port of Call - Espiritu Santo
Espiritu Santo is the largest island of Vanuatu and offers a true "away from the masses" experience. Well known for its historic shipwrecks and glorious blue pools, it boasts remarkable white sand beaches, unique cave systems and a glorious coral reef.
Since its discovery in the 17th century, little about this island paradise has changed. The tribal and ritualistic cultural sites are still very much in tact and the island people still hold a magical connection with the land and surrounding reef.
Espiritu Santo is an island that offers it all! From kayaking, snorkeling, beaches and the blue pools, to horse riding, fishing, trekking and scenic flights, you will never be wanting for something to do here.
What to Explore
Expand
Millennium Cave
Trek through the jungle to the village of Vunaspef and you will eventually come to the majestic Millennium Cave. Spanning 3 – 4 kilometres in length, it reaches 50 metres high and features a magnificent waterfall. Bats and sparrows call this cave home to ensure you keep them in mind while exploring the cave.
S.S. President Coolidge Ship Wreck
Explore a piece of the island's history when you embark on an adventure of the S.S. President Coolidge Ship Wreck. Once a transport ship that was built to reinforce garrisons in the Pacific around 1941, the S.S. President Coolidge was struck by mines on the island and sank, with over 5,000 sailors abandoning ship and making it to shore alive.
Today, there are various diving tours available for visitors who wish see what remains of the ship. Every sailor's belongings can still be found on board, making this a truly mind blowing experience.
Million Dollar Point
This unique dive site will literally be unlike anything else you would have seen underwater. The area gained its name thanks to the millions of dollars worth of equipment that was disposed during World War II by personnel of the U.S. military base on the island. Amongst the wreckage are jeeps, tractors, unopened boxes of clothing and cases of Cola.
Temperatures
Expand
Average Temperatures
January: 30.1°C
February: 30.0°C
March: 29.8 °C
April: 28.8 °C
May: 27.6°C
June: 26.6 °C
July: 25.8 °C
August: 26.0 °C
September: 26.6 °C
October: 27.7 °C
November: 28.8 °C
December: 29.6 °C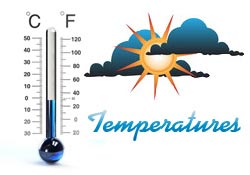 Dining
Expand
Dining Suggestions
Many of Santo's most visited restaurants can be found in Luganville, with places like Aore Island Resort, Deco Shop Lodage, Hotel Santo, the Coolidge Bar & Grill at the Beachfront Resort and Restaurant 1606 at the Village de Santo, popular options with tourists.
If you are situated on the east coast, the best places to eat include the Slipway Bar & Grill at Lope Lope Adventure Lodge, Oyster Island Resort and the Turtle Bay Lodge.
Bring to Shore
Expand
What to bring to shore?
Pack for a day in the sun with lightweight clothing, sandals, hats and sunglasses. Don't forget to bring sunscreen and bottled water, as well as an umbrella for extra sun protection and shade.
Don't forget your swimming and snorkeling gear either, especially if you are planning on exploring the shipwrecks.
Please be aware that the Ni-Vanuatu people are quite conservative, so please do not dress in immodest clothing.
Docking
Expand
Docking
Cruise ships dock at the pier in Luganville, which is where the island's airport is located.
From there, visitors can take either a mini- bus or a taxi to their destination on the island.
Information
Expand
General Information
Currency: VATU (VT)
Language: Bislama (official), English and French are widespread and spoken as secondary languages.
Time zone: UTC+11
Population: 12,000