Port of Call - Nuku`alofa Island
Known as the "Home of Love", Nuku'alofa is the capital of the Pacific Islands of Tonga.
Nestled on the island of Tongatapu, the lush paradise of Nuku'alofa welcomes tourists with its magnificent cultural antiquities, mouth-watering local delicacies and breathtaking ocean vistas.
Small enough to walk around, Nuku´alofa is the perfect place to get acquainted with the island lifestyle, meet the Tongan people and take part in their culture, and soak up the beauty and wonder that this small part of the world is known for.
Whether it´s learning a traditional dance, tapa making, weaving or wood carving, there is something here for every eclectic taste and desire.
What to Explore
Expand
Local culture
From the awe-inspiring Royal Palace to the unique cultural shows of the Tongan people, tourists will be able to immerse themselves in the local historical past. The Tongan National Centre boasts some of the Tongan natives` most revered cultural treasures, ranging from dances and cooking, to tapa making and wood carving, and is an absolute must-see while visiting.
Island and Water Adventure
An once-in-a-lifetime visit to Nuku'alofa will be made even more memorable with a day of island trekking, snorkeling, surfing and diving. The clear, turquoise waters are a buzz with marine life, with the water visibility some of the clearest imaginable.
Shopping
Absorb everything Nuku'alofa has to offer with a spot of shopping in the village. Get a taste of the island's exotic cuisine and browse the creatively designed handicrafts in the market stalls on the wharf or from the famous Talamahu Market, which is located downtown.
Temperatures
Expand
Average Temperatures
description: Array
January:
February:
March:
April:
May:
June:
July:
August:
September:
October:
November:
December: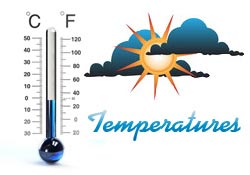 Dining
Expand
Dining Suggestions
Revel in the exquisite taste of the Polynesian cuisine at some of the local restaurants located across the island.
There is something for every palate, and all food is sourced from local ingredients including seasonal fruits, root crops, seafood and suckling pig.
Bring to Shore
Expand
What to bring to shore?
Make the most of your stay in the Tongan paradise of Nuku`alofa by bringing essential travel items like flat-soled shoes, lightweight clothes, hat, sunscreen and a bottle of safe drinking water.
Never forget to show respect to the natives and their culture by avoiding nudity or wearing revealing clothes while swimming.
Docking
Expand
Docking
Your cruise ship will anchor at Queen Salote Wharf.
Taxis are readily available in town, and most things are within walking distance.
Information
Expand
General Information
Currency: 1 Pa'anga (T$), consisting of 100 Seniti
Language: Tongan, English
Population: 24, 500 (2010)
Time zone: UTC + 13
Area Code: 676
Type of Government: Constitutional Monarchy