Due to the COVID-19 concern, our office will be closed on weekends.
Port of Call - Mystery Island
Does no electricity, no running water, no roads and no telephones sound like the perfect escape to you?
If you answered with a resounding "Yes", Mystery Island will be just the cruising destination for you. This non-inhabited island spans just 1.5 kilometres and is one of the world´s last completely untouched paradises.
Refusing to give in to the pressures of a modern, commercial world, Mystery Island, is an untamed paradise where the best past time is simply relaxing and soaking up the sun.
What to Explore
Expand
Snorkeling & Diving
Although there isn't too much to see and do on the island, it's what lies beneath that will excite you.
Laze the day by on one of Mystery Island's golden beaches, before taking a dip in the cool, turquoise waters that surround you. Discover an underwater paradise of colourful coral and playful fish and marine life when you embark on a snorkel tour on the surrounding reef.
Temperatures
Expand
Average Temperatures
January: 26°C
February: 26°C
March: 25°C
April: 24°C
May: 22°C
June: 21°C
July: 20°C
August: 20°C
September: 21°C
October: 22°C
November: 23°C
December: 25°C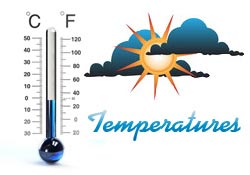 Dining
Expand
Dining Suggestions
A population of 0 and lack of infrastructure means that there are no places to dine on Mystery Island.
Ensure you bring food with you if you intend on staying onshore all day.
Bring to Shore
Expand
What to bring to shore?
As the island is uninhabited, you will need to bring everything you will need for the day ashore. Bring along your swimming gear, a towel, hat, sunscreen, sunglasses and any snorkeling or scuba diving gear you may need.
Don't forget your camera, bottled drinking water and any food you think you may need throughout your day here.
Docking
Expand
Docking
Your cruise ship will dock at the port on Tanna Island, just a short way from Mystery Island.
A tender will transport those wishing to visit the island to its shores.
Information
Expand
General Information
Currency: VATU (VT)
Population: 0
Time Zone: (GMT+11)