Due to the COVID-19 concern, our office will be closed on weekends.
The island of Lifou is the life blood of the Loyalty Islands of the legendary archipelago of New Caledonia. Boasting steep, windswept cliffs to the north and deserted, turquoise bays to the south, it is a true island paradise.
Known for its lush natural underwater aquarium, Lifou is also blessed with pristine white-sand beaches, opulent jungles and a close-knit tribe, known as the Kanak society.
Home to the largest coral atoll in the Loyalty archipelago, it is a paradise for snorkelers and divers, who flock here every year to experience the untouched treasures beneath the surface.
What to Explore
Expand
Stunning Landscapes
Lifou boasts a multitude of sweeping panoramic views and exquisite natural landscapes. From the breathtaking cliffs of Jokin on the Northern coast, to the awe-inspiring white-sand beaches of the South, tourists will fall in love with the completely untouched environment of this stunning island.
Shopping
Shopping is an extremely popular past time in Lifou, with terrific local hand-made wares and handicrafts on offer. The Open-Air Markets are a particular favourite and are on before 11am on Wednesdays and Fridays.
Sports Adventures
A roller-coaster of different adventures await in Lifou, ensuring you will never have a dull moment here. Start off with a relaxing nature walk, give scuba diving a try, take on the waves with a surfboard or indulge in some cross-country mountain biking. The possibilities are endless!
Temperatures
Expand
Average Temperatures
description: Array
January:
February:
March:
April:
May:
June:
July:
August:
September:
October:
November:
December: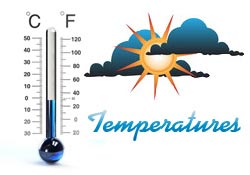 Dining
Expand
Dining Suggestions
Quench your desire to feast on local cuisine by visiting some of the eateries in town. Lifou's mouth-watering delicacy, bougna, is a must. It's made from a special combination of sweet potato, yam, taro, bits of chicken and special seafood meat, wrapped together in banana leaves then cooked using a ground oven.
Cafes offering items like coffee, lobsters and coconuts are also open for tourists seeking a laid back Lifou cuisine experience.
Bring to Shore
Expand
What to bring to shore?
Travel essentials like a hat, sunscreen, flat-soled shoes and lightweight clothes are must-haves when heading onshore.
Tourists have the choice to bring their own snorkeling gear or rent it onboard.
Docking
Expand
Docking
Recent developments including a jetty and a boardwalk have allowed ships to safely dock on the island of Lifou, giving passengers easier access to land.
Information
Expand
General Information
Currency: CPF Franc (XPF) (100 CPF Franc= 1.06 Australian Dollar)
Language: French
Time zone: UTC+11