Boasting pristine beauty and a touch of grandeur, the island of Kitava is a must-see while visiting Papua New Guinea. Located on the south-eastern tip of PNG, around 25 kilometres from Kiriwina Island, Kitava is also commonly referred to as the "Island of Love", making it an ideal honeymoon destination all year round.
Rich in both cultural traditions and natural resources, Kitava Island is a modern day paradise, bursting with history and intrigue. Perfect for both water and land exploration, it is home to age-old tribal rituals and a strong sense of island life.
Aside from its breathtaking natural beauty, Kitava Island is also famous for its huge yam gardens, its numerous freshwater holes, burial caves, yam houses and ceremonial dances.
What to Explore
Expand
Village Tour
Farming is a huge part of the way of life for the indigenous inhabitants of Kitava. This has also enabled a unique tourist attraction to emerge on the island, with many people drawn to the fascinating "yam houses" that are scattered throughout the village.
Once you have explored the houses that contain all of the harvested yams, you can explore the island's other hidden treasures, including the burial caves and freshwater swimming holes.
Shopping
Papua New Guinea and Kitava in particular, are also popular for their unique, hand-made handicrafts. From walking sticks to wooden bowls, tourists have a variety to choose from, with all pieces showcasing the world-class workmanship of the hard-working Kitava natives.
Water Adventure
While some may prefer to simply laze by the beach, many others are almost guaranteed to be enticed by the crystal clear, turquoise waters that surround the island.
Whether it's swimming, snorkeling or kayaking, there is something for every kind of adventure seeker.
Ceremonial Dances
With an island so rich in culture and tradition, it should come as no surprise that ceremonial dances are a common occurrence on Kitava. Experience a cultural show like no other, with the Tapioca dance sure to enchant and amaze.
Temperatures
Expand
Average Temperatures
description: Array
January:
February:
March:
April:
May:
June:
July:
August:
September:
October:
November:
December: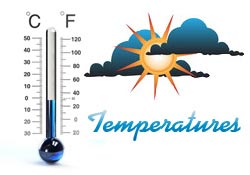 Dining
Expand
Dining Suggestions
Food should never be a problem to get a hold of in Kitava, with resorts and nearby island restaurants always ready to serve healthy and fresh food, sourced from the island.
Staples of Kitava include coconut, mango, papaya, guava, pineapple, fish, and, of course, root crops like yams. These foods have now become part of the world-famous Kitava diet.
Bring to Shore
Expand
What to bring to shore?
Snorkeling gear and swimwear, along with flat-soled shoes, comfortable and lightweight clothing, sunscreen and safe, bottled drinking water are just some of the essential items you should remember to pack for your shore tour on Kitava Island.
Additional items like sunglasses and towels will greatly depend on personal preferences.
Docking
Expand
Docking
Your cruise ship will anchor offshore at Kitava Island. It is a half hour walk to the island village.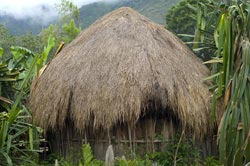 Information
Expand
General Information
Currency: Papua New Guinean kina (PGK)
Language: English, Tok Pisin, Tawala, Suau.
Population: 12,000 approx
Time: GMT+10
Land Area: 14,000 km² (Milne Bay Province)
International Country Telephone Code: + 675