Due to the COVID-19 concern, our office will be closed on weekends.
As the capital city of Milne Bay, Alotau has become the hub of excitement and activity for the Papua New Guinea paradise. Boasting an exquisite culture and idyllic scenery, it is a must-see for any visitor to these islands.
Its integral role in the WWII Battle of Milne Bay is not the only reason so many tourists from across the world are captivated with Alotau. Its colourful annual festivals,intricate natural aquarium, and friendly locals make it an unforgettable holiday destination that offers the best of both worlds.
It truly is a stepping stone into Milne Bay, where wonderful adventures await and fascinating stories beg to be told.
What to Explore
Expand
Canoe Festival
Alotau comes to life every year between the months of October and November with the annual Canoe and Kundu Festival. Tourists will be mesmerized by the drum rolls, multi-coloured decorations and a total of 50 native warriors propelling the canoes with unbelievable strength and passion. This event is a must-do if you are in town.
Historical Relics
Playing a pivotal role in the historical WWII Battle of Milne Bay has given Alotau a rich and intriguing history. Wander by historically significant memorials and relics when you take a village tour, and uncover interesting traces of the area's unique past.
Water adventure
Considered the gateway to some of the most remote island communities in the world, Alotau is a must for any and all water adventure lovers. Boasting a wealth of unmarred environmental riches that attract visitors from across the globe, the island is perfect for those wishing to take on the challenge of snorkeling and scuba diving. Crystal clear waters and a unique variety of marine life will make any underwater experience here, unforgettable.
Temperatures
Expand
Average Temperatures
description: Array
January:
February:
March:
April:
May:
June:
July:
August:
September:
October:
November:
December: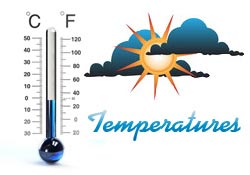 Dining
Expand
Dining Suggestions
There is a buzz of restaurants in Alotau, all waiting to serve and feed hungry tourists.
Savour and relish the local cuisine, which can only be found on the islands of Papua New Guinea. Combine this delicious cuisine with the laid back culture and you will find yourself with a fantastic dining experience.
Bring to Shore
Expand
What to bring to shore?
Ensure you bring travel essentials, including hat, sunscreen, flat-soled shoes and lightweight clothes.
Cruisers also have the choice to bring their own snorkeling gear or rent it onboard.
Docking
Expand
Docking
Your cruise ship will anchor just off the shore of Alotau and a tender will take passengers to shore
Transport is available on the island and many activities are in walking distance.
Information
Expand
General Information
Currency and Currency Code: Kina - PGK
Main languages: Tawala, English, Suau, Tok Pisin
Population: 10, 025 (2000)
Time zone: Pacific / Port Moresby UTC + 10
Sunrise and Sunset: 6:05 am and 5:40 pm
Location: 365 km (227 mi) ESE of Port Moresby