Port of Call - Bay of Islands
Easily one of New Zealand´s most picturesque destinations, Northland´s Bay of Islands (Bay of Isles) is an absolute must see while visiting the world´s youngest country.
Offering beauty, peace and relaxation all rolled into one, this incredible natural region is comprised of 150 glorious islands that make up New Zealand´s finest Maritime Park.
The region is also a popular spot for fishing and sailing, offering 16km of stunning inlet scenery, and some of the country´s most secluded and untouched islands.
Waitangi, Paihia and Russell are the bay´s three central towns and provide excellent tourist facilities, along with a rich and intriguing history. However, it is out on the water that you will find the true treasures of this region.
What to Explore
Expand
Hole in the Rock
Discover the inner islands of the bay, pass by historic towns and spot local wildlife like dolphins, seals, fairy penguins and whales when you embark on a cruise on the magnificent Bay of Islands.
The famous Hole in the Rock is guaranteed to be a highlight, and as you pass through it you will be able to experience the magnificent Grand Cathedral Cove; a true natural wonder.
A photographer's paradise, this is one not to miss.
Russell
Nestled on a peninsula in the eastern Bay of Islands, Russell is a charming coastal town that reflects the tranquility of older times.
Offering breathtaking views, Flagstaff is without a doubt the place to soak up the wonder and beauty of this stunning town. From the township itself, indulge in the short distance to nearby glow worm caves, thermal springs and world-famous arts and crafts trails.
Maori Culture
Uncover the rich traditions and culture of the Maori people in the beautiful Bay of Islands region.
One of the main points of interest here is the Te Waimate Mission House, which was the centre of the Church of New Zealand in the early 19th Century. Here you will be able to participate in a Traditional Marae, witness a Powhiri, and enter the richly carved Marae, the meeting house of the Maori people.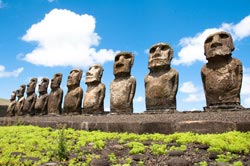 Temperatures
Expand
Average Temperatures
January: 17°C
February: 18°C
March: 16°C
April: 15°C
May: 12°C
June: 10°C
July: 8°C
August: 10°C
September: 11°C
October: 12°C
November: 15°C
December: 16°C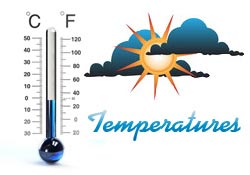 Dining
Expand
Dining Suggestions
Some truly fantastic restaurants can be found in the Bay of Islands region of New Zealand. 35 South is one such place, combining delicious fresh food with supreme service. Specialising in seafood, this restaurant offers some of the best views around.
The Ake Ake Vineyard Restaurant is the perfect destination for those in search of award-winning wines and a tranquil setting. Offering honest and hearty meals, prepared using only the freshest of produce, this restaurant is a must for those wishing to discover some of the best New Zealand cuisine.
Bring to Shore
Expand
What to bring to shore?
Comfortable shoes are a must if you plan on doing a lot of walking around.
If you are staying outdoors, a hat and sunscreen are a must!
Bring your swimmers if you plan on taking a dip.
Make sure you don't forget your camera either!
Docking
Expand
Docking
Your cruise ship will drop anchor near Waitangi Harbour where there are taxis available at the pier-side.
The township of Paihia is located approximately 3km from the pier.
Information
Expand
General Information
Currency: New Zealand Dollar (NZ$)
Language: English
Population: 56,000
Time Zone: NZST (UTC+12)