Due to the COVID-19 concern, our office will be closed on weekends.
Port of Call - Port Douglas
Queensland´s top end is a truly magical place, home to some of Australia´s best beaches and untouched treasures. One such treasure is the incredible region of Port Douglas.
Situated just 67km north of Cairns, Port Douglas is a base for those exploring the incredible Cape Tribulation and Daintree Rainforest.
However, those simply visiting the town itself will be blown away by the untouched beauty of 4 Mile Beach, the busy atmosphere of the Cotters Markets and the stunning views offered from Flagstaff Hill.
Regarded as one of Australia´s best towns to visit, the position of Port Douglas is truly what makes it an absolute must while on your cruising holiday.
What to Explore
Expand
Port Douglas
The World Heritage listed Daintree is home to some of the oldest continuously surviving rainforest on earth. This enchanting place is renowned for its scenic panoramas of rainforest-clad mountains, stunning river scenes, sparkling freshwater lagoons and curious animals.
Covering 1,200 square kilometres of practically untouched land, the Daintree contains 30% of the frog, reptile and marsupial species in Australia, 65% of the butterfly species and 18% of the bird species.
Cape Tribulation can be found just nearby and is the perfect destination for simply relaxing, taking it easy and soaking up the incredible surrounds.
The Great Barrier Reef
Easily Australia's most unique natural gift, the fascinating Great Barrier Reef is the largest of its kind in the world and an absolute tourist Mecca for anyone keen to discover the underwater world.
Comprised of over 3,000 individual reef systems, it is the only living thing on earth visible from space. In fact it is larger than theGreat Wall of China so it´s little wonder why it is one of the seven wonders of the natural world
Embark on a boat tour on the reef and uncover a whole new world while snorkeling or scuba diving. Boasting colourful coral, fascinating fish and the clearest visibility imaginable, the Great Barrier Reef simply cannot be missed.
Temperatures
Expand
Average Temperatures
January: 27°C
February: 26°C
March: 26°C
April: 24°C
May: 23°C
June: 21°C
July: 20°C
August: 21°C
September: 22°C
October: 24°C
November: 25°C
December: 26°C
Dining
Expand
Dining Suggestions
Marina Mirage is one of the best places to grab a feed in Port Douglas. Relax with a few drinks or enjoy a romantic dinner while overlooking Dickson´s Inlet or the Mossman Ranges.
Enjoy some of Queensland´s freshest seafood and the tastiest bush tucker at some of the many restaurants and cafes that canbe found scattered throughout the township. Many of these are clustered around Macrossan Street, so be sure to take a walk down here.
Bring to Shore
Expand
What to bring to shore?
Wear comfortable clothing and shoes and bring along a hat, sunscreen and bottled water.
Bring your own snorkeling equipment or hire some onboard your cruise ship.
Your camera will also be put to good use.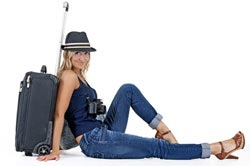 Docking
Expand
Docking
Your cruise ship will anchor near the Marina Mirage Dock at Port Douglas and the township is just a short walk from here.
Information
Expand
General Information
Currency: Australian Dollar (AUD$)
Language: English
Population: 948
Time Zone: AEST (UTC+10)