Port of Call - Port Arthur
Steeped with a rich and partly terrifying history, Port Arthur is Australia´s most iconic convict settlement, visited by thousands each and every year.
As you walk this historic site, the powerful and personal stories of convicts, soldiers, free settlers and their families will reveal themselves to you. They offer a meaningful and memorable experience, and willtake you on a unique journey back in time, to an era that changed the face of Australian history.
Sitting on 40 acres of land that are home to more than 30 historic buildings, this historic site also boasts extensive ruins and beautiful grounds and gardens.
The township itself features a general store, accommodations and several dining options.
What to Explore
Expand
Isle of the Dead
Located in the harbour off Port Arthur, the Isle of the Dead is an incredibly special, yet haunting place to visit.
Between 1833 and 1877, around 1,000 burials took place here and today a guided walking tour will give visitors fascinating insights into the lives of the people who died at Port Arthur.
Tasmanian Devil Park
Come face to face with a real live Tasmanian Devil when you visit the Tasmanian Devil Conservation Park.
Conserving wildlife and entertaining visitors since 1978, this park offers unique experiences including the famous dive of the falcon in "Kings of the Wind", hand-feeding kangaroos and eagle and rare hawk spotting.
Chocolate Factory
Chocolate lovers visiting the Tasman Peninsula will be in for a treat when they visit the Federation Chocolate Factory and Museum at Taranna.
Just 15 minutes up the road from the historic Port Arthur site, Federation Chocolate is a family owned Tasmanian business offering a temptingrange of unusual chocolate, including liquorice and apple.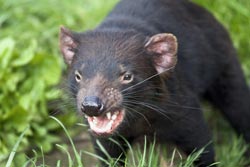 Temperatures
Expand
Average Temperatures
January: 15°C
February: 15°C
March: 14°C
April: 12°C
May: 11°C
June: 9°C
July: 8°C
August: 9°C
September: 10°C
October: 11°C
November: 12°C
December: 13°C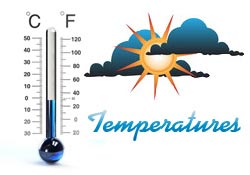 Dining
Expand
Dining Suggestions
After exploring the historic site at Port Arthur, treat yourself and try one of the two excellent cafes on site.
The Port Cafe is the perfect spot for a light meal, fresh cakes and coffee, while Felons Bistro offers some of the best local produce and an extensive wine list.
Bring to Shore
Expand
What to bring to shore?
Wear comfortable clothing and shoes and bring along a hat, sunscreen and bottled water.
Your camera will also be put to good use.
Docking
Expand
Docking
Your cruise ship will dock just off the Port Arthur Jetty, with all the area's points of interest within walking distance of here.
Information
Expand
General Information
Currency: Australian Dollar (AUD$)
Language: English
Population: 499
Time Zone: UTC+10 (AEST)