Due to the COVID-19 concern, our office will be closed on weekends.
Noted by Lonely Planet as one of the "Best in Travel 2011", the booming city of Newcastle offers everything a world-class city should.
As the second most populated area in the Australian state of New South Wales, Newcastle boasts a wealth of attractions, restaurants and cultural precincts. It is also the largest coal exporting harbour in the world and the predominant city within the Hunter region.
Spend some time wandering along the Foreshore promenade and soaking in the Newcastle Ocean Baths. Gain some perspective on the city´s history with a visit to the Fort Scratchley Historic Site or Bogey Hole, where you can uncover the city´s intriguing convict past.
Newcastle truly is a city of brilliant contrasts. With so many gorgeous things to see and do you will be pushed for time trying to fit it into just one day!
What to Explore
Expand
Port Stephens
Regarded as a water lover's paradise, Port Stephens is located just less than 60km from Newcastle and is an absolute must-see while in town.
Boasting 26 golden sandy beaches, unforgettable National Parks and unique dolphin encounters, Port Stephens is one of Australia's best natural treasures.
Take some time to climb the sand dunes, go camel or horse riding on the beach, or hire a quad bike for an afternoon of frolicking in the sand.
Hunter Valley
As far as Australian wine regions go, you simply cannot look past the spectacular Hunter Valley. Offering 4,000 acres of vines and 90 world-class wineries, a day in the Hunter Valley will reward you time and time again.
Absorb the incredible scenery this area is known for while winery hopping, picking up some of your favourite drops along the way.
Some of the most popular wineries in this region include McWilliams Mt Pleasant, Tyrell's Wines and Tower Estate.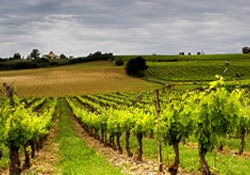 Temperatures
Expand
Average Temperatures
January: 22°C
February: 22°C
March: 21°C
April: 19°C
May: 16°C
June: 14°C
July: 13°C
August: 14°C
September: 16°C
October: 18°C
November: 19°C
December: 21°C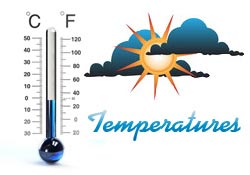 Dining
Expand
Dining Suggestions
The city of Newcastle is a cultural hub of interesting dining experiences. Newcastle's food scene is evident through the four main food precincts within the city.
Darby Street in Cooks Hill combines cafe culture with art galleries and boutique shops, while The Harbour waterfront offers diners unsurpassed views of the stunning coastal setting.
Beaumont Street in Hamilton is home to an impressive array of Italian and Greek restaurants, while The Junction is an up market shopping precinct that also offers world-class restaurants and cafes.
Bring to Shore
Expand
What to bring to shore?
Comfortable shoes are a must if you plan on doing a lot of walking around.
If you are staying outdoors, a hat and sunscreen are a must!
Make sure you don't forget your camera either!
Docking
Expand
Docking
Your cruise ship will dock at the Port of Newcastle, which is a 20 minute walk from the city centre
Taxis are widely available.
Information
Expand
General Information
Currency: Australian Dollar (AUD$)
Language: English
Population: 288,732
Time Zone: AEST (UTC+10)
Note:P&O Cruises for 2012: Newcastle Cruises departs in February and March