Tasmania´s capital, Hobart, is a charming and intriguing city nestled on the banks of the magnificent Derwent River,in the shadow of the imposing Mt Wellington.
Hobart may be Australia´s smallest capital city, but it is easily its most historic and arguably, its most beautiful. Combining heritage, charm and cultural diversity, in a stunning natural setting, Hobart is busting to the seams with incredible things to see and do.
Climb to the tip of Mt Wellington and soak up the stunning cityscape and surrounds. Wander down to Salamanca Place where you will uncover a picturesque 19th Century waterfront, where you can visit quaint cafes, restaurants and art galleries.
Soak up the Tasmanian wilderness from a city point of view and spend a day in Hobart, discovering just how fascinating this island capital truly is.
What to Explore
Expand
Bruny Island
Regarded as Tasmania's premier island destination, Bruny Island offers the quintessential Tasmanian wilderness experience.
Stock up on some fantastic premium quality wine, delicious homemade fudge, chocolate, truffles, berries, cheese and fresh oysters, before enjoying a picnic by the stunning coastline.
Take an eco-tour and catch a glimpse of the friendly fur seals, fairy penguins and the white wallaby, or bring the binoculars along and experience some of the best bird watching in the country.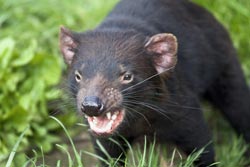 Huon Valley
Discover one of Tasmania's best touring destinations with a day trip to the spectacular Huon Valley. Home to extensive and serene waterways, dramatic coastlines, boutique vineyards and incredible World Heritage wilderness, this special part of Tassie is a must-see for nature lovers of all kinds.
This valley of surprises boasts creative galleries and art studios, charming wineries and lovely fruit orchards, and is an idyllic place to spend a day outdoors.
Tasman Peninsula
Located just south-east of Hobart, the Tasman Peninsula offers incredibly rugged scenery and one of Australia's most remarkable stretches of coastline. It is also home to Port Arthur; Australia's most famous convict settlement.
Absolute must-sees while in this area include the famous Blow Hole, Devils Kitchen and Tasman Arch. These natural formations will simply take your breath away!
Temperatures
Expand
Average Temperatures
January: 17°C
February: 17°C
March: 16°C
April: 14°C
May: 12°C
June: 9°C
July: 8°C
August: 10°C
September: 11°C
October: 13°C
November: 14°C
December: 16°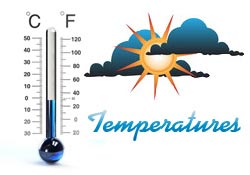 Dining
Expand
Dining Suggestions
Hobart's most popular dining destinations include the CBD, Sandy Bay, Battery Point, Salamanca, North Hobart, South Hobart, Richmond and Ranelagh.
If you are only in town for the day, take some time to dine at Restaurant Tasman, Meadowbank Estate and Remi de Provence.
Bring to Shore
Expand
What to bring to shore?
Wear comfortable clothing and shoes and bring along a hat, sunscreen and bottled water.
Your camera will also be put to good use.
Docking
Expand
Docking
Your cruise ship will dock at Princes Wharf in Hobart, just a short walk from the city centre.
Taxis are available outside the pier area and complimentary shuttle buses are available for transportation into the city centre.
Information
Expand
General Information
Currency: Australian Dollar (AUD$)
Language: English
Population: 212,019
Time Zone: AEST (UTC+10)