Due to the COVID-19 concern, our office will be closed on weekends.
The Great Southern region of Albany is a truly magical place to visit in Australia´s south west corner.
Boasting some of the nation´s most rugged, untouched coastal scenery, this is one of Western Australia´s favourite destinations.
Home to premium wine production regions, ever-changing landscapes and a rich and intense history, Albany encompasses everything the Australian way of life is all about. Offering an endless array of exciting activities including bush walking, whale watching and wildlife spotting, your visit to Albany is guaranteed to be one to remember.
What to Explore
Expand
The Gap and Natural Bridge
See nature at its finest when you visit the stunning Gap and Natural Bridge in Albany. Experience the thunderous power of the Southern Ocean, as violent bursts of water make their way through the sheer chasm of the gap and under the ruggedly carved Natural Bridge.
Whale World
Take a journey back through time when you visit Albany's historic Whale World. As the last operating whaling station in Australia, the exhibits here are significant and paint an accurate picture of the history of whaling.
Experience the "Giants of the Sea", a jaw dropping skeleton display, before heading to one of the technological theatres to watch a fascinating 3D film. The kids are sure to be amazed.
The Valley of the Giants and Tree Top Walk
Venture out to beautiful Walpole and you will come across the stunning Walpole-Nornalup National Park. The highlight of this park is without a doubt the Tree Top Walk; a rainforest walkway that rises 38m above the forest floor.
Experience the canopy from a whole new perspective while breathing in the fresh air and basking in the sunshine under clear, blue skies.
Temperatures
Expand
Average Temperatures
January: 18°C
February: 20°C
March: 18°C
April: 16°C
May: 14°C
June: 11°C
July: 10°C
August: 10°C
September: 13°C
October: 14°C
November: 14°C
December: 16°C
Dining
Expand
Dining Suggestions
A hub of dining opportunities can be found on York Street, including Italian restaurant, Al Fornetto, central cafes, fabulous hotels and a great French restaurant called "Wild Duck".
Bring to Shore
Expand
What to bring to shore?
Make your time in Albany as enjoyable as possible and wear flat, comfortable shoes and a hat to avoid sunburn.
Bring sunscreen and bottled water, and carry your passport on you at all times.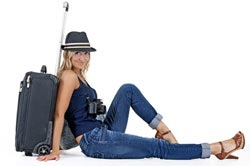 Docking
Expand
Docking
Your cruise ship will dock at Royal Princess Harbour, which is a 15 minute drive from the city centre of Albany.
Taxis are available and a regular shuttle service operates between the pier and city centre.
Information
Expand
General Information
Currency: Australian Dollar (AUD$)
Language: English
Population: 25,196
Time Zone: AWST (UTC+8)