With Love from Princess Cruises
Princess Cruises is very excited to be celebrating its 50th anniversary next year. They are commemorating this milestone with a number of exciting events.
Things will kick off with the official naming of the Regal Princess in Port Everglades in November.
In attendance will be the cast of the widely popular television show 'The Love Boat' who have all been named the cruise ship's Godparents.
'The Love Boat' which ran from 10 seasons from 1977 to 1986 and still plays on television screens today shares a special relationship with Princess Cruises. The pilot episode was filmed on the Sun Princess whilst future episodes were filmed on the Pacific Princess and the Island Princess. During the final seasons, a number of other Princess cruise ships were used.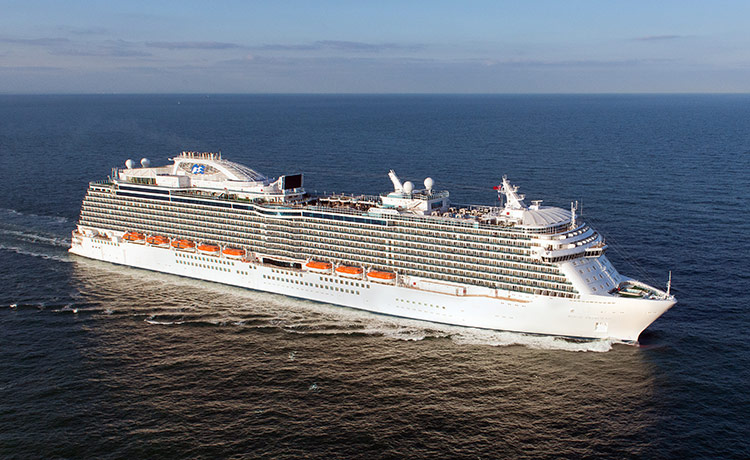 The Regal Princess, which began service in May of this year, deserves a celebration of its own for its impressive onboard features.
With a maximum capacity of 3,560-guest, this latest cruise ship boasts the following new features:
• Multi-Story Atrium – Social area providing many exotic dining and entertainment options
• The 'Sea Walk' – An exciting glass bottom walkway that extends 28 feet off the edge of the ship.
• The 'Princess Live' – an on-board studio that screens broadcast ready events such as live comedy, concerts and game shows.
Additionally, the Regal Princess will feature the largest pastry shop at sea and its own state-of-the art casino.
In addition to the Regal Princesses festivities, guests travelling on any of the fleet's 18 cruise ships next year will be treated to a number of special of on board anniversary events and celebrations.
What a great time to book vacation with Princess Cruises!