Princess Cruises Serving You Worldly Delights
Princess Cruises have great news for food lovers everywhere!
On the back of their launch of the Regal Princess in November, Princess Cruises are giving passengers the opportunity to try the traditional delicacies of their intended destination before they even arrive.
Introducing a brand new regional menu, Princess Cruises plan to give passengers an authentic dining experience using local produce, spices and seafood.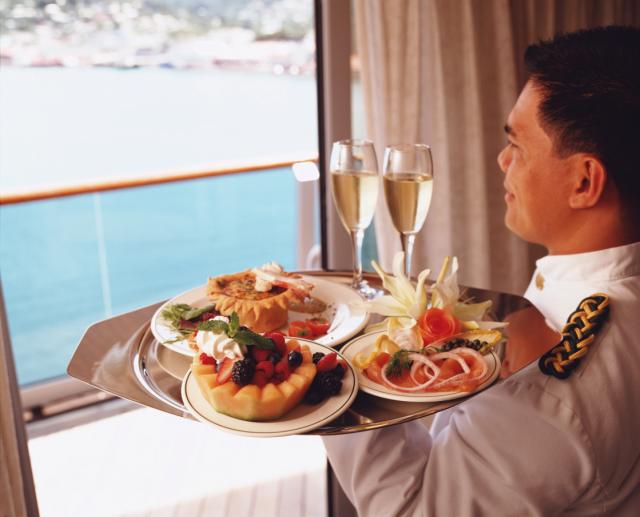 Inspired particularly by the flavour infused foods of the Caribbean and the Islands, below is small preview of some of the foods on offer:
•Arawak's Caribbean-style Pork Chop – Prepared with traditional Jamaican jerk spice and curry, served with red beans, rice and rum sauce.
•Red Napper Mojito – Served with ceviche accented with fresh mint, mango and avocado.
•Island-Spiced Jerk Chicken – bathed in marinade of rum, molasses, tangy lime juice and thyme with sweet-and-fiery Scotch Bonnet peppers.
Passengers can also try a variety of Island cocktails, such as:
•The Caribbean Cooler – mixed with coconut rum, melon liqueur, banana liqueur, citrus mix and pineapple juice
•The West Indies Yellow Bird – cocktail made with rum, Galliano and banana liqueur with orange and pineapple juice.
•The Cool Runnings Cocktail – A Caribbean Islands favourite that features a delicious combination of rum, banana liqueur, blackberry brandy and grenadine, blended with coconut and pineapple.
Debuting on the Regal Princess, this exciting new menu will roll out across Princesses entire fleet in 2015, where passengers can indulge in the exotic foods of Alaska, Hawaii and the Mediterranean, .