Meet the NEW Dawn

Have you seen the multi-million dollar changes that P&O have made to the Pacific Dawn? Here are some of the things you will be able to look forward to if you choose to cruise on the Pacific Dawn: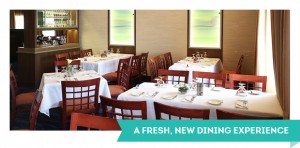 REVAMP OF WATERFRONT RESTAURANT
If you have cruised on Pacific Dawn before, you would have experienced the Waterfront Restaurant already. It is still the same great restaurant that you know, but it has had a revamp! Now with soothing shades of blue, elegant table settings, a stylish wall of wine, glass artwork and an intimate Chef's Table for a meal that's memorable and mouth-watering. Of course, you can still expect a refined selection of both classic dishes and cutting edge cuisine.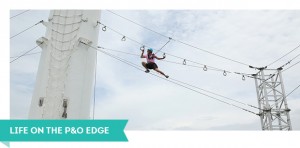 ADVENTURE PARK AT SEA
Pacific Dawn now joins Pacific Jewel as the home of the largest adventure park at sea, with exclusive new delights like Boulder Wall and Walk the Plank, plus 17 more exciting activities to make your heart race!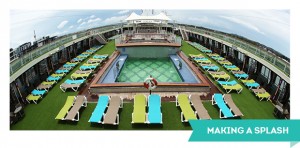 CHIC NEW POOL AREA
Pacific Dawn's attractive new pool area includes new pool furniture, private seating and an exciting new bar. Why not try relaxing in one of the new hammocks? If you like this new pool, then you will love what is still to come from the latest additions to the fleet, Pacific Aria and Pacific Eden. Stay tuned!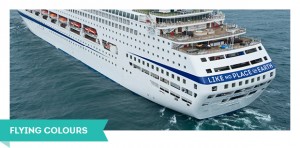 SHOWING OFF THE TAGLINE
Pacific Dawn is now the first ship in P&O's fleet to show off the new P&O Cruise tagline and colours, which will soon be added across all five ships. The iconic pairing of navy and white, with P&O's tagline "Like No Place on Earth", will make P&O's five ships unforgettable from any angle
If you would like to find a great deal on the NEW PACIFIC DAWN or one of P&O's 4 other great ships, click here!