Global Spotlight: Singapore, Multicultural Metropolis
The island city-state is a cultural melting pot and one of the most prosperous nations in the world. Singapore offers modern city features alongside a huge range of authentic cultural experiences. This squeaky-clean city is unlike anywhere else in South East Asia.
Highlights
– Marina Bay Sands enormous shopping centre
– Malay, Chinese and Indian cultural districts
– Legendary food from around the world
– Singapore Zoo's night safaris and up-close animal experiences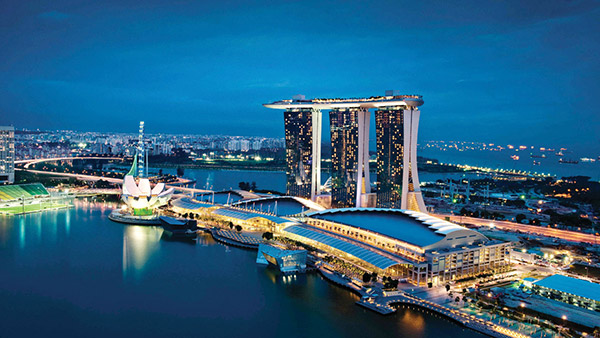 Official Shore Tours
As one of the greatest cultural melting pots in the world, there's plenty of unique experiences to be found in Singapore.
– Battlefields of World War II
– High tea at the world famous Raffles Hotel
– Cultural, scenic & historical highlights tours
– Scenic drive, Botanic Gardens & Chinatown
– Pewter smithing demonstration
– How to make a Singapore Sling
– Singapore Zoo jungle breakfast
Our Tips
Best sight: Gardens by the Bay and its iconic Supertrees which light up at night
Must-try food: Anything! Singaporeans love their food so this is the best place to try something new and unusual
Unique experience: Fish foot spa – that's right, put your feet into fresh water full of tiny fish who nibble the dead skin off your feet
Singapore Cruise Itineraries
P&O: Indonesian Explorer cruise starts in Singapore and ends in Brisbane.
Princess: A huge range of cruises depart Singapore for 5 to 21 nights travelling around Asia or on one-way cruises to Australia.
Celebrity: From Singapore itineraries travel all across Asia, Australia and the Middle East.
Royal Caribbean: Cruises throughout Asia, Australia and the Middle East from 3 to 14 nights duration.