A Fusion of Tradition and Innovation: Cruise Japan In 2019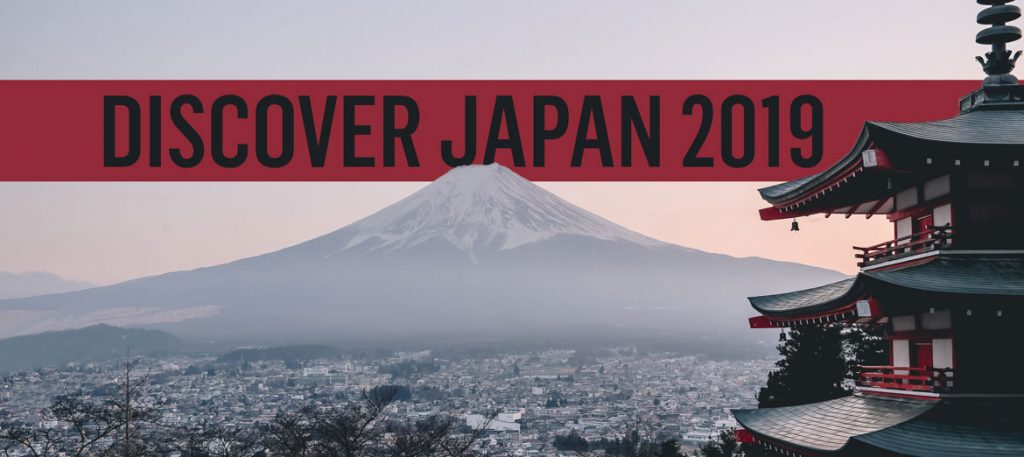 Japan creates a beautiful contrast between tradition and innovation, ancient shrines and soaring skyscrapers, tranquil retreats and neon cities, explore a country with mind boggling technical advancements effortlessly paired with a deeply traditional culture.
If it is your first time in Japan, the team here at Deck Chair Cruising would suggest a Princess Cruise to be your first experience with this mystical and energized land.

Princess Cruises In Japan
Princess Cruises are official partners with the Japan National Tourism Organization (JNTO) and have been voted No.1 North American cruise line in Japan by Porthole Magazine. Princess conduct thorough shore excursions and themed on-board experiences to get you truly involved with the land of the rising sun. Look out for meticulously curated itineraries like the Spring Flowers, Summer Festivals, 32 Night Circle Japan and more.

Where To Start?
The 11 Night Circle Japan with Summer Festivals cruise on-board the Diamond Princess is the perfect way to get your first taste of Japan. You will visit 8 destinations and 4 Summer/Cultural Festivals in total along your voyage.



Whilst on-board experience the 400-year-old tradition of comic storytelling known as "rakugo", as well as folkloric dancers, karaoke and Japanese themed cinema. On selected cruises authentic Sushi is also available as well as Japanese whiskey, sake and shochu. On-board or onshore it all makes for a truly unforgettable experience.



Landmarks
Princess calls to more than 15 ports in Japan with roundtrips coming out of Tokyo and Kobe. Explore as far south as the islands of Okinawa and as far north as the mountainous region of Hakodate.
Oddities lay around every corner and demand to be explored in Japan, spend a day at the abandoned Hashima Island where nature is slowly claiming back the land still populated with 19th century apartment blocks and offices. Or check out Kanazawa, a city of crafts and folk art founded on flakes of gold.
Note: To really explore all corners of Japan and cross some big destinations off that bucket list, check out the 32 Night Land Of The Rising Sun Voyage.

UNESCO World Heritage Sites


Japan has 18 'cultural' and 4 'natural' UNESCO World Heritage Sites from ancient Shinto shrines like Itsukushima to quiet historic villages like Gokoyama with unique thatched "prayer hand" roofs.
Princess Cruises highlight UNESCO World Heritage Sites on many of their voyages, trying to encourage a deeper look into what forges the character and culture of a nation. On the 11 Night Circle Japan with Summer Festivals cruise you will be able to visit the Shirakami-Sanchi, an ancient virgin beech tree forest near Aomori, and also the Iwami Ginzan Silver Mines near Sakaiminato. Both are UNESCO World Heritage Sites.

Shore Excursions
Celebrate the essence of the Japanese spirit with calligraphy and tea in Tokyo, or step back in time and stroll through a 17th century garden in Kagoshima and delve into 700 years of samurai history at a museum devoted to the Shimazu clan. Embark on a culinary quest in Toyama with fresh food markets and the Masu Sushi Museum where you can watch sushi masters prepare this delicacy right in front of you.
Be sure to ask our cruise experts about shore excursions with Princess and points of interest on your travels!

Start Planning Your 2019 Japan Cruise Today…
Japan is quickly becoming an international holiday hit for all types of travellers, with a cruise you can relax knowing these carefully curated itineraries will show you the best the country has to offer at an affordable price avoiding expensive accomodation, meals and tours.
Browse the unique itineraries available on our Discover Japan 2019 Cruise Deals Page.

If you find a cruise you like simply enter in your details and the cabin will be put on hold for up to 3 days free of charge. If you have any questions please contact our reservations team:
Phone: 1800 839 499
E-mail: reservations@dccruising.com.au


PS: Don't Miss Cherry Blossom Season in Kyoto from 20 March – 14 April
.