AUSTRALIA & NEW ZEALAND 2019-2020 PRINCESS RELEASE
The 2019-2020 Australia & New Zealand Program release is almost here for Princess Cruises!
This will officially be the cruise lines largest deployment with over 900 cruise nights and a capacity for a massive 200,000 guests across 5 ships, the new Majestic Princess returns plus 2 massive itineraries from Perth will see Princess Cruises make their maiden voyage to Zanzibar.
Check out the highlights, and full fares lists below and be sure to contact our friendly team to register your interest.
Itineraries are due to be released 19.04.18 at 9AM AEST.
HIGHLIGHTS
Introducing Ruby Princess and welcoming Majestic Princess for her second season
Total of 444 cruise nights out of Sydney, with a record capacity of over 100,000 guests.
Sun Princess sailing 141 cruise nights out of Perth (Fremantle)
Return of the popular 46-nights Indian Ocean & Africa Odyssey voyage on Sun Princess with a maiden call to Zanzibar, Tanzania
More departures to/from Adelaide than ever before
Golden Princess sailing 164 cruise nights out of Melbourne
Golden Princess returns to Melbourne, sailing 2- to 14-nights voyages calling to destinations across New Zealand, Australia, and the South Pacific
Sea Princess sailing 128 nights days out of Brisbane
Calling to destinations across New Zealand, Australia, Papua New Guinea, the Coral Sea, the South Pacific, and Hawaii/Tahiti.
Ruby Princess makes her debut in New Zealand alongside the return of Majestic PrincessNEW 3- nights New Zealand Getaway out of Auckland on Ruby Princess.
————————————————————————————————————————————————————————————-
TREASURES OF SOUTHEAST ASIA       –      PERTH & SINGAPORE    –     12 NIGHTS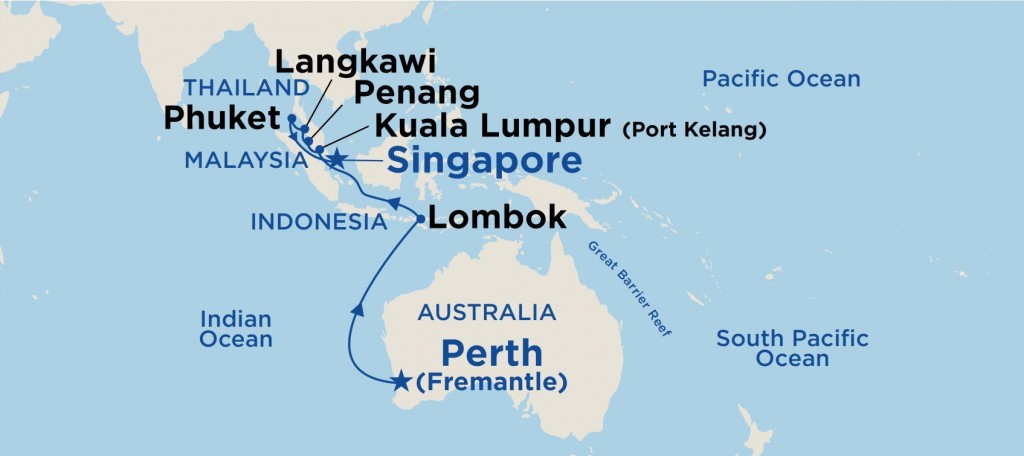 DEPARTS NOV 1 2019     –     INTERIOR FARES FROM $1,999PP
————————————————————————————————————————————————————————————-

INDIAN OCEAN ODYSSEY       –      ROUNDTRIP PERTH    –     46 NIGHTS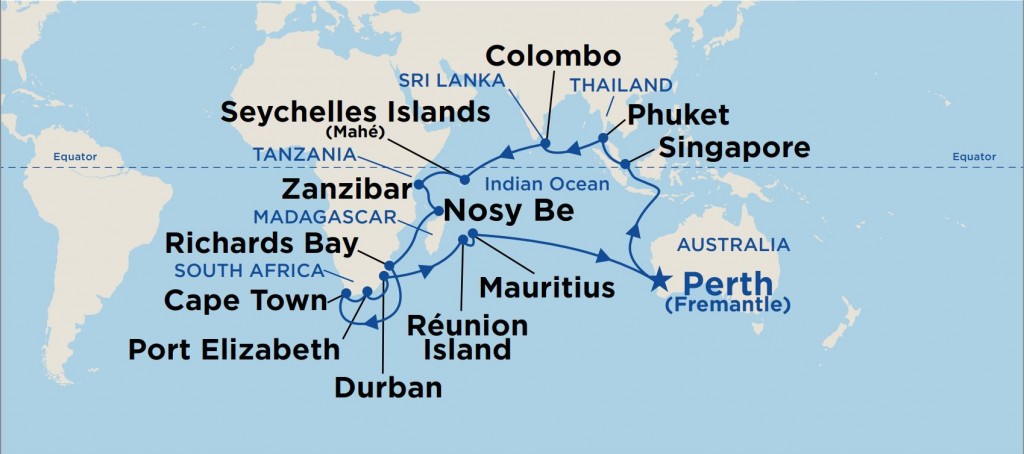 DEPARTS 24 JAN 2020     –     INTERIOR FARES FROM $8,199PP
————————————————————————————————————————————————————————————-
BRISBANE ITINERARIES 19/20 RELEASE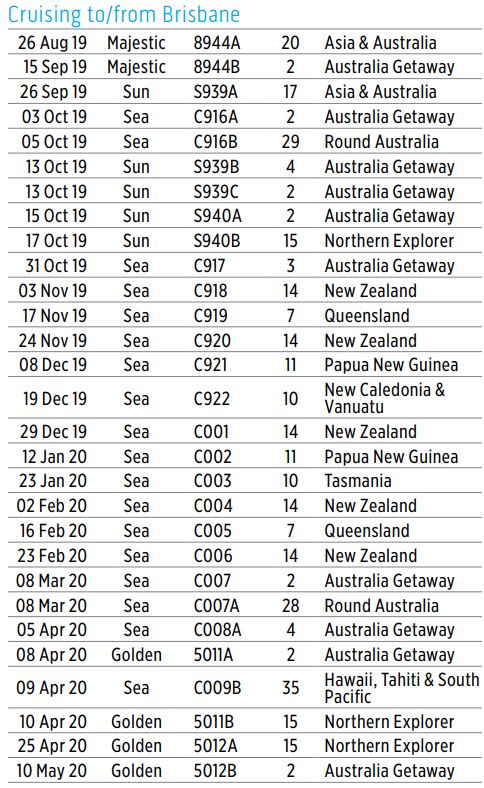 ————————————————————————————————————————————————————————————-
MELBOURNE ITINERARIES 19/20 RELEASE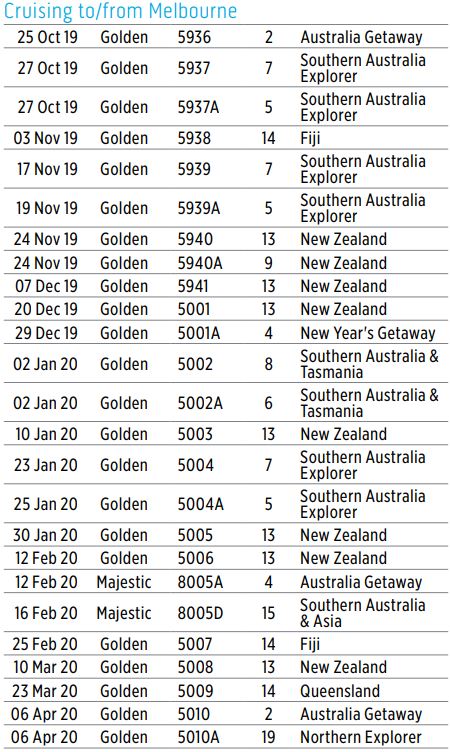 ————————————————————————————————————————————————————————————-
FREMANTLE ITINERARIES 19/20 RELEASE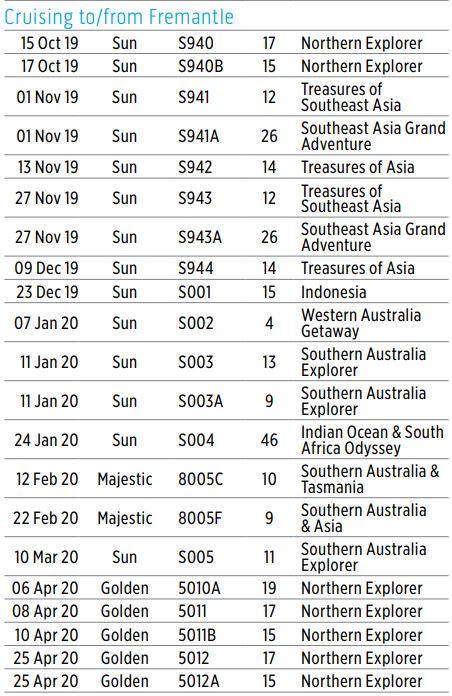 For   more   information   on   itineraries   from   Sydney,   Adelaide   &   Auckland   or   to   register   your   interest   in   a   cruise   please   email reservations@dccruising.com.au   or   call   1800 839 499 –