Princess Cruises is 50!

It all started with a single ship – Princess Patricia®. Fifty years later, Princess now have 18 magnificent ships, travelling to the world's greatest destinations around the world.
To celebrate, they have brought you their 50 MUST-DO ACTIVITIES list!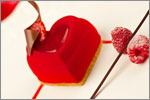 #I. Indulge in chocolate desserts, chocolate and wine tastings, and chocolate spa treatments—all created for "Princess Chocolate Journeys" by master chocolatier Norman Love
#2. Get into the spirit at themed parties such as Mardi Gras, Carnival, and Oktoberfest.
#3. Kick back on your balcony and contemplate the amazing views of a constantly changing world.

#4. Raise a toast at our 50th Anniversary Dinner, featuring famous dishes enjoyed by passengers over the decades.
#5 Enjoy a bird's eye view of Maui from Haleakala Crater, rising over 3,000 kilometres above the Pacific Ocean.
#6. Celebrate a birthday, anniversary, reunion—even a wedding—on board!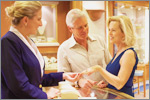 #7. Shop duty-free in the elegant boutiques, voted "Best Onboard Shopping 2008–2013" by Porthole Magazine.

#8. Enjoy original musical productions exclusive to Princess, featuring world-class performers.
#9. Explore unchartered caves and over 300 miles of complex tunnels in Papua New Guinea.
#10. Savor the freshly baked "Best Pizza at Sea," according to USA TODAY.
#11. Laugh it up with headliner comedians who've starred on Comedy Central and late-night TV.
#12. Take the ultimate shopping trip along Singapore's famous Orchard Road.
#13. Explore behind the scenes on our exclusive "Ultimate Ship Tour."
#14. Compete in exciting game shows and test your knowledge with the Princess Trivia Challenge.
#15. Dine at Crown Grill or The Sterling Steakhouse, voted "Best Cruise Ship Steakhouses" by USA TODAY.
#16. Watch the night-time spectacle of an original Princess® musical production, featuring world-class performers.
#17. Participate in ocean view fitness classes ranging from yoga and Pilates to cycling and Body Sculpt Boot Camp.
#18. Steal peace-and-quiet time in our spa-inspired Sanctuary, just for adults.
#19. Go for a jog and revel in the panorama of ocean and sky.
#20. Experience Movies Under The Stars with complimentary fresh popcorn.
#21. Gain intriguing insights about ports you're visiting at Destination Expert presentations.
#22. Join our Zumba Around the World class for an exhilarating workout set to global music.
#23. Don an `aqua helmet'and view colourful coral and tropical fish without getting your hair wet in Bora Bora.
#24. Try our distinctive new Seawitch craft beer, created exclusively for our 50th Anniversary.
#25. Join the Princess Book Club and explore a library that holds over 1,500 books.
#26. Try your luck in our Casino at the slots or table games— even get free lessons!
#27. Set a course for the ultimate adventure onboard Sea Princess®' 104-night Round World Cruise.
#28. Browse the art gallery and bid on a piece at the Champagne Art Auction.
#29. Indulge in irresistible fresh baked pastries at the International Café.
#30. Take in live music in the Atrium, a bustling destination onboard your ship.
#31. Test your vocal skills at Princess® Pop Star karaoke.
#32. Attempt to figure out the tricks of our renowned illusionists.
#33. Join our Creativity@Sea program and craft unique keepsakes to bring home with you.

#34. Taste authentic regional cuisine – from Côte de Boeuf to New Zealand double lamb chops.
#35. Take a course in destination photography, then try out your new skills at your next destination.
#36. Treat yourself to delectable cuisine at traditional sushi bar, Kai Sushi onboard Sun Princess® and Diamond Princess®.
#37. Celebrate our "Love Boat®" heritage at a top-deck party.
#38. Watch the sun set over the ocean from the Aft Deck.
#39. Visit the Batu Caves in Kuala Lumpur where longtailed macaque monkeys will greet you as you climb the 272 steps leading into the temple cave.
#40. Discover backyard wonders, including the Great Barrier Reef, which you can explore by snorkelling or from a catamaran.
#41. Enjoy our complimentary soft-serve ice cream on the pool deck—with sprinkles!
#42. Immerse yourself in Asian culture at the first Japanese Bath on any cruise, on board Diamond Princess®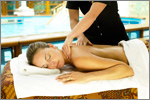 #43. Get a massage at Lotus Spa®, voted "Best Spa on a Cruise Ship" by Spafinder Wellness 365.
#44. Get a portrait created by the talented photographers in our Platinum Studio.
#45. Order room service 24 hours a day, for when you just don't feel like leaving the comfort of your stateroom.
#46. Yell Bingo! Win prizes and meet other passengers who love to play, too.
#47. Excite your kids with Jr.CHEF@Sea cooking classes, sports and videogame tournaments, and activities that teach about the places and cultures they encounter.
#48. Pamper yourself with a facial, nail treatment, or hair styling at the Lotus Spa.
#49. Join our chefs for a culinary demo, followed by a tour of the ship's galley.
#50. Cruise by Fiordland National Park's wondrous peaks and check Milford Sound off your travel
bucket list.