Boasting a beautifully lush seaside setting, the city of Bunbury is one of Western Australia´s most valued treasures.
Surrounded by a blue border of oceans, inlets and bays, Bunbury is a vibrant city that is regarded as one of the world´s most biodiverse hotspots.
Home to friendly bottlenose dolphins, a vibrant cultural atmosphere and a great range of boutique shops, Bunbury is the perfect destination for a day of relaxing, taking it easy and soaking up some sun.
What to Explore
Expand
Margaret River Region
Bunbury is in an ideal position for those wishing to explore the wonders of the beautiful Margaret River region. Regarded as one of the world´s truly great holiday destinations, the wineries in this spectacular region will simply blow you away.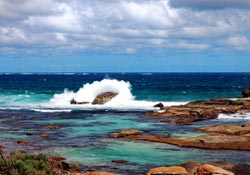 Ferguson Valley
Escape to the country with a day trip to Ferguson Valley. This region is laced with a rich history, picturesque scenery and charming villages and farms. Babbling brooks and flowing waterfalls are scattered throughout the green rolling hills of the countryside and the odd winery or two is sure to keep the wine lovers among us entertained.
Temperatures
Expand
Average Temperatures
January: 22°C
February: 23°C
March: 21°C
April: 18°C
May: 16°C
June: 14°C
July: 13°C
August: 13°C
September: 14°C
October: 16°C
November: 18°C
December: 20°C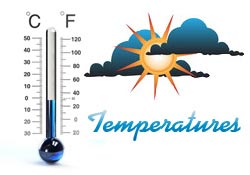 Dining
Expand
Dining Suggestions
Bunbury is a city that knows how to produce good food. Just head to Victoria Street's Cappuccino Strip and you will soon see why.
Enjoy coffee and cake at al fresco cafes or fish and chips down by the waterfront. Explore the Geographe Wine Region and sample some of Western Australia's finest wines. With a reputation for Shiraz, Chardonnay, Sauvignon Blanc and Sémillon, you may even end up cominghome with a few bottles for keepsakes.
Bring to Shore
Expand
What to bring to shore?
Comfortable shoes will make your onshore adventures more enjoyable.
Bring a hat and sunscreen to protect you from the sun.
Docking
Expand
Docking
Your cruise ship will dock at Bunbury Outer Harbour, which is a 5 minute drive from the centre of Bunbury.
Limited taxis are available outside the pier area and shuttle buses are available for transportation into Bunbury.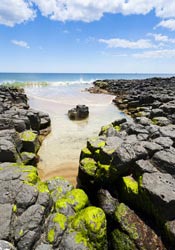 Information
Expand
General Information
Currency: Australian Dollar (AUD$)
Language: English
Population: 68,248
Time Zone: AWST (UTC+8)